Emerging Leaders Profile: Gary Forsyth II
To help facilitate inclusive, collaborative relationships between seasoned code professionals and emerging industry leaders, the International Code Council created its Board Shadow Program — part of its successful Safety 2.0 initiative — which provides an opportunity for emerging code professionals to "shadow" the Code Council Board of Directors at the ICC Annual Conference, to intercept and absorb information and experience real-time leadership as they observe their board mentors.
Now in its fourth year, the program provides an opportunity for the ICC board to connect to diverse emerging professionals from different socio-demographic backgrounds and enables senior leaders to really hear a different level of thinking to real-time issues facing young code professionals today. The board gets a much broader range of views on strategic, complex and critical issues, and a feedback loop of challenge, solution, development and learning is created. The program demonstrates the benefits of investing in future code development leaders and helps create a diverse pipeline of "ready-to-go" leaders who understand and are already contributing to the construction industry.
Continuing our Emerging Leaders series is an interview with Gary Forsyth II.
---
Building a stronger industry with Gary Forsyth II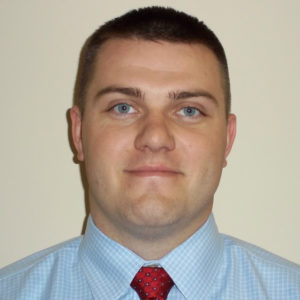 Almost from the beginning, Gary Forsyth II knew he wanted to be involved with the building industry in some capacity. His early perception was being a builder would be a fun career and that enthusiasm for the industry has not diminished over the years.
While serving in the United States National Guard Forsyth received hands-on experience as a carpentry masonry sergeant with the 149th Vertical Construction Company and used the knowledge he obtained during his tour to start his own company where he supervised construction projects. However, property maintenance was not the direction he wanted to go and soon looked into other avenues.
During a social function a few years ago, Forsyth casually mentioned to a friend that he was interested in pursuing a career as a building official. Remembering that conversation, his friend notified him when a zoning official position became available at the office of Planning and Development Services (PDS) of Kenton County in Kentucky. Brian Sims, CBO, chief building official for PDS of Kenton County, contacted Forsyth for an interview. At the time, he had no certifications but because of his military construction experience, Sims was willing to interview him to see if he might be a viable candidate.
During the interview, Forsyth viewed various construction plans and was able to decipher the information, understood the layout and was able to walk through it. He accepted the position of associate zoning official for PDS and later learned that he was the first person to be hired without a certification in 20 years; his exemplary hands-on experience may have helped him to land the position.
During his time in the Army National Guard, Forsyth was deployed to Afghanistan during Operation Enduring Freedom as a team leader and assigned the high-priority task of constructing a two-story tactical command center for the 2nd Brigade, 1st Cavalry Division. Despite many obstacles — metric conversion, poor quality of local materials, and the dangers faced by the truck convoy carrying materials and supplies to build the center — Forsyth demonstrated a determination to get the job done and was instrumental in successfully constructing 11 buildings and a tactical operations center for the 2-1 Cavalry. He received the Bronze Star Medal for his outstanding achievements and meritorious service in a combat zone.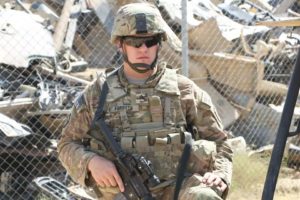 Although his position at PDS did not require a convoy through enemy territory, Forsyth still had to obtain various certifications. He became involved with the International Code Council and by 2015 he had received six certifications: Commercial Inspector, Zoning Official, Property Maintenance Inspector, Residential Inspector, Residential Mechanical Inspector, and Residential Energy Inspector/Plans Examiner.
He attended his first ICC Annual Conference in Kansas City, Mo., in 2016 as the Board Shadow for former Board Director Jeff Bechtold. Forsyth was "blown away" with the level of involvement by everyday building officials and their drive to make things safe. He discovered that the Code Council was more than just selling code books and he was impressed with how the industry affects the overall codes for all aspects of building. Past Board President Alex Olszowy's message on looking forward to improve the building industry and codes really spoke to Forsyth. The next year, he attended the ICC Annual Conference in Columbus, Ohio, as a regular attendee and participant and felt appreciative of the wonderful opportunity to have been able to witness the conference from both sides.
When asked what advice he would give to an industry newcomer, Forsyth said, "Have as much hands-on experience as you can get." He has noticed that those who have both book knowledge and applied practical experience seem to have a better understanding of how things operate. He also advises that one should have a deep appreciation and knowledge for the codes as well as an understanding of why things have to be done a certain way.
Recently, Forsyth was promoted to associate building official with PDS and would someday like to be a chief building official. In the meantime, he is very active with the local Code Administrators Association of Kentucky chapter and is involved with various training programs.