Emerging leaders profile: Rebecca Brown

To help facilitate inclusive, collaborative relationships between seasoned code professionals and emerging industry leaders, the International Code Council created its Board Shadow Program — part of its successful Safety 2.0 initiative — which provides an opportunity for emerging code professionals to "shadow" the Code Council Board of Directors at the ICC Annual Conference, to intercept and absorb information and experience real-time leadership as they observe their board mentors.
Now in its fourth year, the program provides an opportunity for the ICC board to connect to diverse emerging professionals from different socio-demographic backgrounds and enables senior leaders to hear a different level of thinking to real-time issues facing young code professionals today. The board gets a much broader range of views on strategic, complex and critical issues, and a feedback loop of challenge, solution, development and learning is created. The program demonstrates the benefits of investing in future code development leaders and helps create a diverse pipeline of "ready-to-go" leaders who understand and are already contributing to the construction industry.
Continuing our Emerging Leaders series is an interview with Rebecca Brown.
---
Building a stronger industry with Rebecca Brown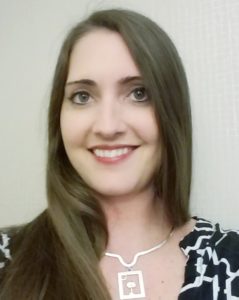 It seems to be a common thread among many new people in the building industry — they were unaware that a building code community even existed, much less that there were career opportunities within that industry. Rebecca Brown was one such person. She worked in construction for home builders and general contractors, but when the economy took a turn and the market declined, she found herself unemployed. She began to investigate the possibility of a career in law enforcement but discovered an entry-level position as a code enforcement officer with the town of Edisto Beach, S.C., which was her introduction to a career as a code professional.
With her background in construction, Brown was a good fit, and she began work with the jurisdiction learning as much as she could and working to earn certifications though the International Code Council as her new career started to unfold. She had discovered her purpose — to be in a job that protects people from unsafe structures.
At a regional chapter meeting, Code Council Board Director Donny Phipps inquired if anyone would be interested in being a part of the ICC Board Shadow Program during the Code Council's 2016 Annual Conference in Kansas City. Intrigued, Brown applied for a position as a board shadow and was selected. It was Brown's first time attending the ICC Annual Conference and she found the experience completely overwhelming. "There were people from all around the world attending the meetings," she explained. "It was an eye opener of just how vast the interest in building safety spreads from country to country. It was a great experience to begin networking with others who also have a passion for building safety."
Following her experience as a board shadow, Brown became more involved with the Code Council and its various committees. Currently, she serves on the Governing Committee for the Emerging Leaders Membership Council, and is a board director for the Building Official Association of South Carolina, secretary/treasurer for the Coastal Code Enforcement Association of South Carolina and a member of the Association of State Floodplain Managers. She knows that her hard work makes a difference to her community.
The job is not without its challenges. Since the construction industry has made a comeback, the result is more building and plan reviews, which takes time. "Sometimes people don't understand the extent of how much time is involved to ensure that all plans meet the applicable codes," she explained. "People want to rush the process." While this can be frustrating, Brown is dedicated to not only doing a thorough job but doing it right.
Another challenge is finding qualified people. Many candidates lack the necessary experience and it's rare to find someone who has both experience and certifications. Recruiting younger professionals has been a priority of Brown's as she works to entice students to be code officials. She believes it's important to spread the word to the next generation by attending career fairs and speaking at classes, and she suggests working with various high school and college programs to create curriculums around the building safety industry.
For younger people who are interested in a career within the building safety industry, Brown advises obtaining your certifications while you're on the job. Applying the practical knowledge learned through the certification process while on the job and alongside an experienced professional will be very helpful in the long run. It gives the new recruit a solid base. She also stresses the importance of soliciting feedback. "Don't be afraid to ask questions. There is no shame in telling someone that you do not know the answer but will get back to them as soon as you do have an answer," she explained. "There is no way someone can know every detail of the code. It's better to check on an answer and be right than to guess and be wrong."
In order to be successful in this industry, Brown believes you should have a philanthropist nature — with a willingness and genuine concern for the safety of others — and to remember that you will be working with a variety of people: homeowners, realtors, contractors, engineers and architects. Having a general understanding of the whole construction process — from the plans to the electrical, plumbing, etc. — will add to that success. One doesn't have to be an expert in all those fields but having a well-rounded knowledge of as many of these areas as you can is very helpful to the success of your job.
A job that evolved from an economic downturn just nine short years ago has become a career for Brown who is now a deputy building official and floodplain manager for Dorchester County in Summerville, S.C. From starting a job she didn't even know existed, she has come full circle and takes pride in the job and career she has chosen. "With tragedies around the world related to building failures, knowing that my community is driven to ensure buildings are built safely is a huge peace of mind. I live in a community prone to many natural disasters: hurricanes, tornados, earthquakes and flooding. It is imperative to ensure buildings will endure all that Mother Nature throws at us. The quicker we can get back to status quo after a disaster, the better off everyone will be."