Fifteen Master Code Professionals named in Q4 2021
Fifteen individuals gained the prestigious Master Code Professional designation during the fourth quarter of 2021, demonstrating the ultimate proficiency in the code profession
The International Code Council's Master Code Professional (MCP) designation is the highest level of Code Council certification and is the "gold standard" for demonstrating proficiency in the code profession. Currently, there are more than 900 MCP professionals worldwide, and their achievements are a benefit to the code enforcement profession, as well as their communities. By becoming a Master Code Professional, the highest level of certification in the Code Council's program, you can increase earnings and advance your career. The Code Council has certified thousands of individuals, but only a select number have attained this high level of achievement.
Last year, 50 select code professionals achieved the prestigious Master Code Professional designation, with 15 individuals gaining the designation during the fourth quarter of 2021:
Brian Abbott of Richmond, Utah
Gregory Bagley of Myrtle Beach, South Carolina
Mark Berg of Riverside, California, United States
Paul Berntson of Nibley, Utah
Frank Burton of Philadelphia, Pennsylvania, United States
Joseph Franzon of Slatington, Pennsylvania
Ramon Gloria of Kansas City, Missouri
Michael Haro of Henderson, Nevada
Rachel Holder of Boerne, Texas
David Kent of Williamsburg, Virginia
Steven Mock of Kansas City, Missouri
Jesse Newton of Clovis, California
Joshua Ney of Jensen Beach, Florida
Steven Raney of Phelan, California
Wesley Remaklus of Yucca Valley, California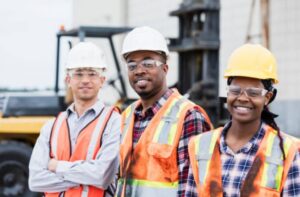 "The Master Code Professional certification is the pinnacle of all Code Council certifications, representing a level of effort, knowledge and dedication that elevates not only the individual achieving it but the code official profession as a whole," said Code Council Chief Executive Officer Dominic Sims, CBO.
To become a Code Council Master Code Professional, a candidate must first pass 10 core Code Council exams plus an additional number of elective Code Council exams. Typical Master Code Professionals hold 17 or more Code Council certifications. To become a Master Code Professional, certified individuals must complete an additional 60 hours of Continuing Education Units every three years to maintain active status. Master Code Professionals are typically responsible for all technical and management aspects of code enforcement with duties that range from the management of a code enforcement department to the supervision of inspectors and plan reviewers.
Learn more about how you can join this elite group and let us help you open the door to increased professional challenges and career advancement. Click here for an application to receive a Master Code Professional designation.