Master Code Professional Rachel Holder
Rachel Holder achieves the Master Code Professional designation, the gold standard of code certification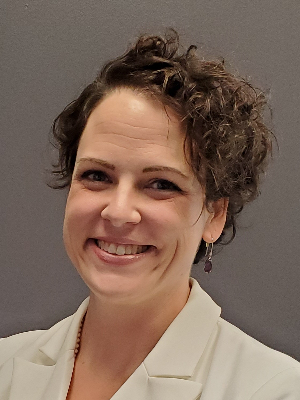 It's considered the Ph.D. of building safety codes certification. The Master Code Professional (MCP) is the highest level of designation the International Code Council offers and is the "gold standard" for demonstrating proficiency in the code profession. The Code Council has certified thousands of individuals, but only a small select number have attained this high level of achievement: just over 800 MCP professionals worldwide. Their achievements are a benefit to the code enforcement profession as well as their communities.
To obtain this level of certification requires and demonstrates a commitment to the profession, diverse knowledge of codes and a high level of self-initiative. Rachel Holder, DSD Engineer, City of San Antonio, is the latest to join the elite group of Master Code Professionals. In this exclusive feature for the Building Safety Journal, we asked Rachel to share her experience on obtaining the MCP designation, highlights of her professional career and any insights or advice she has concerning the industry.
Rachel Holder
DSD Engineer
City of San Antonio
San Antonio, Texas, United States
BSJ: What led you to pursue and obtain MCP certification?
Holder: I studied for the CBO by taking tests for each discipline. The MCP certification was a natural result of this.
BSJ: How did you study and prepare for the many exams you took as a part of your MCP designation?
Holder: I tabbed each of the I-Codes and used the index extensively.
BSJ: What does achieving the prestigious MCP status mean to you?
Holder: I enjoy learning, so the MCP allowed me to become better acquainted with the I-Codes.
BSJ: How would you describe the value or benefits that have come with the recognition of your MCP status?
Holder: The MCP is a very prestigious status and is well known in the industry. It helps lend credibility to decisions made as a representative of the code official.
BSJ: What advice would you offer to those who are considering pursuing an MCP designation?
Holder: I would start with the codes you know first. Don't assume you know where everything is. Use the index.
BSJ: How long have you been in the industry?
Holder: One year.
BSJ: What major changes have you seen?
Holder: None so far.
BSJ: What excites you about the future of your industry?
Holder: I enjoy watching codes change due to unforeseen situations and new technology.
BSJ: What is one piece of advice that you would give to those starting out in the industry?
Holder: Go out in the field. Practical knowledge is more important than just about anything.
BSJ: Building safety is the focal point of our mission here at the Code Council. What is the importance of building safety to you? How has ICC helped you in your career and commitment to public safety?
Holder: Working in the city is all about helping people. That's both ensuring buildings are safe and helping the customer understand why certain codes are required. I enjoy helping people get to the finish line in building construction while keeping the public safe. We use the ICC codes extensively in this department; they are an invaluable resource.
BSJ: Obtaining all those ICC certifications is quite an accomplishment. What are you going to do now that you have achieved this goal?
Holder: I'm planning on continuing to take the ICC tests. I'm taking a break to finish up my MBA, but then I plan on finishing the CFM and continuing to learn the rest of the codes.
BSJ: Thank you, Rachel, and congratulations. You have definitely been an encouragement to us all in your pursuit of excellence.
To earn the Code Council's elite MCP designation, a candidate must first pass 10 core Code Council exams plus a number of elective Code Council exams. Typical Master Code Professionals hold 17 or more Code Council certifications. The Master Code Professional designation requires certified individuals to complete an additional 60 hours of Continuing Education Units every three years to maintain active status.
"The Master Code Professional certification is the pinnacle of all Code Council certifications, representing a level of effort, knowledge, and dedication that elevates not only the individual achieving it but the code official profession as a whole," said Code Council Chief Executive Officer Dominic Sims, CBO.
Master Code Professionals are typically responsible for all technical and management aspects of code enforcement with duties that range from the management of a code enforcement department to the supervision of inspectors and plan reviewers.
"Congratulations to Rachel on achieving this important and significant accomplishment," said Autumn Saylor, Director of the Code Council's Assessment Center. "I challenge and encourage all code professionals to strive for this level of achievement, and look forward to congratulating more Master Code Professionals in the future."
To learn more on how you can join this elite group and let us help you open the door to increased professional challenges and career advancement, click here.