ICC Members: Shaping the safety of the world around us — William Crouch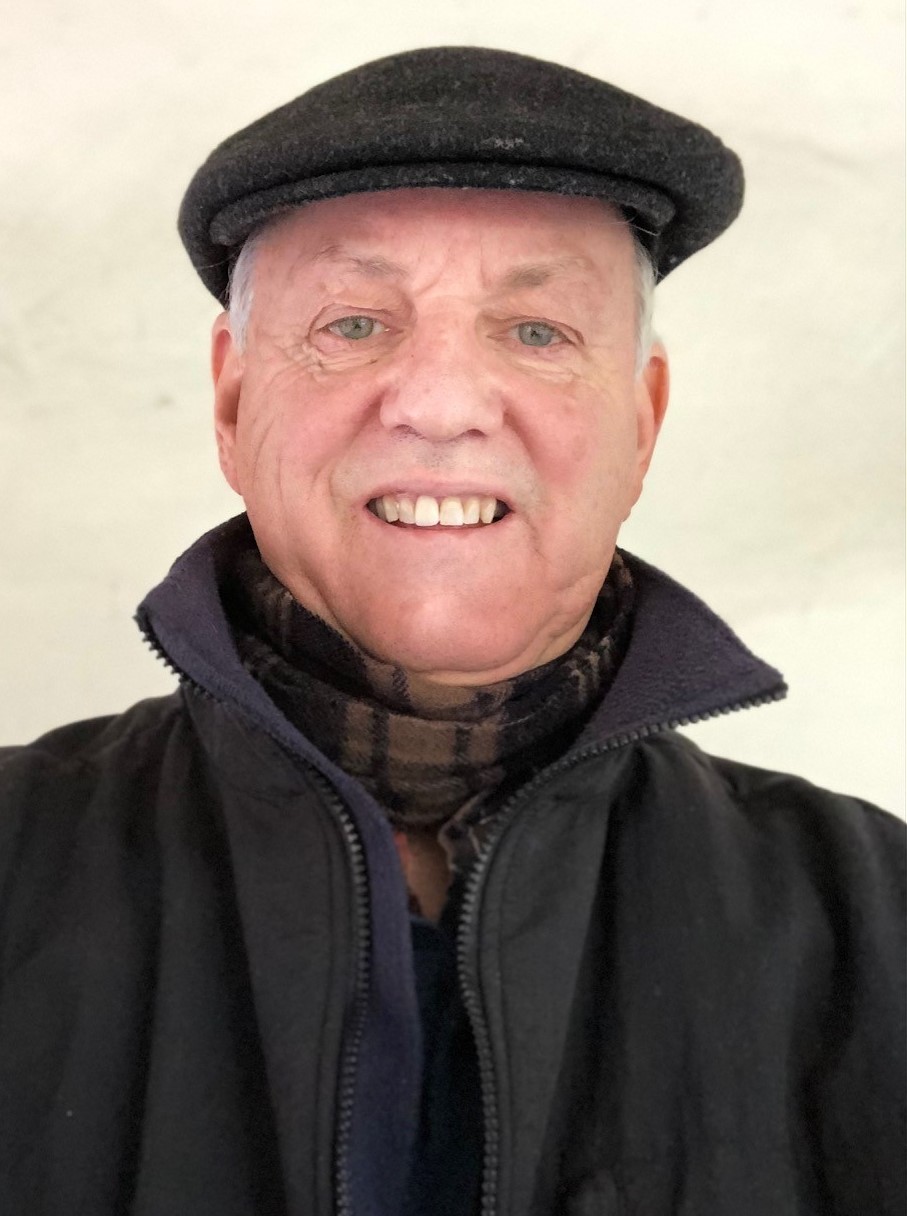 Code professionals ensure building safety today, for a stronger tomorrow. As the individuals behind modern codes and standards, these professionals are responsible for ensuring the safety and compliance of codes and standards, shaping the safety of the world around us, and serve as the safety foundation for our buildings. They don't just ensure that buildings are constructed to withstand the stress of everyday use, they are behind the security and stability of every building. They specialize in preventative measures to help communities weather unforeseen natural disasters and ensure that first responders have less to worry about and can do their jobs safely. Code professionals are an essential piece in the building and construction puzzle and are engaged in the building process from the initial building plan to the finished product.
The International Code Council is a member-focused association with over 64,000 members dedicated to developing model codes and standards used in the design, build and compliance process to construct safe, sustainable, affordable and resilient structures. They protect the public through their commitment to building safety; enforce code compliance to empower and educate stakeholders across the built environment to embrace and integrate safety standards in their work; support economic development by making our buildings sturdier, and therefore longer lasting. Their knowledge, skills, and abilities impact every building, in every community.
The Code Council recognizes the importance of continuing to grow awareness of the important work that code professionals do and the impact they have, in the hopes of encouraging aspiring building safety professionals to join in on the building safety movement. In this exclusive feature for the Building Safety Journal, we asked William Crouch to share his experience in the industry, highlights of his professional career, and any insights or advice he has concerning the industry and the future of building safety.
William Crouch
Chief Executive Officer
Urban City Code Consultants
Pomona, California, United States
International Code Council member for 30 years
ChapterAffiliation: Inland Empire
BSJ: What was the path to your career — how and why did you pursue a profession in building safety?
Crouch: As a young man, I reluctantly took a job as a Building Inspector with a City in Melbourne, Australia while I was finishing my architectural degree at night school. My Dad was a building contractor, so I had grown up around building sites. While at university I had worked as a framer on residential construction which also led me to apply for the job as a building inspector. It turned out to be a wonderful career move and ultimately helped me become a much better architect. I continued to study hard and qualified as a Building Inspector and then Building Official before qualifying as an architect. However, when I relocated with my family to Southern California in 1994, I was off to Coastline Community College in Fullerton, to learn about International Codes, complete a Building Technician Certificate, and to eventually certify as a Building Official with ICC. I also went on to requalify as a licensed architect through the California Architects Registration Board and the National Council of Architect Registration Boards in Washington, DC.
BSJ: What three things do you need to be successful in this industry and in your profession?
Crouch: Firstly, you have to realize that no matter how much you study and train, you can never know it all. There is always someone that knows a great deal more than you do about any construction-related subject. Even the ones you consider yourself to be an 'expert' in! Stay humble. Don't be a 'big shot.' Secondly, you have to be teachable. Adopt the attitude of a lifelong learner. Learn something new each day. Be eager to grow, to learn to be the best version of YOU that you can be. Thirdly, don't be afraid of being wrong, of making mistakes. When you are wrong be BIG enough to admit your mistakes and learn from them. No one hits 100% all the time. Mistakes give us an opportunity to self-correct, reset, and grow; not just professionally but personally. Failure is never final unless you want it to be. Dust yourself down, lick your wounds if you need to but whatever you do, keep going forward. Never lose heart, because to be successful in your profession you need more than knowledge and more than experience. You need character.
BSJ: What role have mentors, advisors or your network played in your career?
Crouch: I still stay in meaningful contact with my good friend and mentor who hired me in 1974 as a young building inspector. John has not only been a reliable soundboard to run things by but a trusted mentor who has helped to open many doors for me over the years. Everyone needs a trusted mentor who at times can tell you things even about yourself that no one else would dare to say, and if they did you wouldn't listen anyway. As you grow into leadership the one gem I want to pass on to you is this: Remember, no one cares how much you know until they know how much you care.
BSJ: What led you to become an ICC member?
Crouch: It is so important to be aligned not only with a trusted mentor(s) but also with your peers in your particular industry. ICC provides that opportunity, where we can learn and grow together, benefitting from the very best teachers, experts in every imaginable field, state-of-the-art technologies, highly relevant and cutting-edge subjects. Being part of a professional organization, which dedicates itself to your personal growth is a wonderful privilege and never a right. We should not take for granted all the hard-working leaders, their endless toil and selfless dedication, making ICC what it is today. Second to none!
BSJ: Are you involved in any ICC committees or councils? Do you have any ICC certifications?
Crouch: Certified Building Official. Not currently involved in any Committees / Councils.
BSJ: How long have you been in the industry?
Crouch: 50 years
BSJ: What major changes have you seen?
Crouch: When I started my career we were still using slide rules and T-squares. No calculators, no computers or computer-aided design. Technology has changed everything, for the better, I think. There is so much up-to-date information available to us each day, in every field of endeavor, just one button click away! Technology has brought us together. We share, we learn and we grow.
BSJ: What excites you about the future of your industry?
Crouch: New technologies are emerging at lightning speed these days. You are able to connect with whatever field that captivates and excites you professionally. You can converse with the people charting the future and be inspired by their vision. The global village provides you limitless opportunities for advancement, engagement and a platform for making a difference!
BSJ: What is one piece of advice that you would give to those starting out in the industry?
Crouch: Decide what is the ONE area where you want to invest your life. You can't do it all, so become a specialist in your chosen field. Don't lose your passion, do the hard work and make the necessary sacrifices. Expect setbacks and hard knocks but decide to grow through them all. Believe me, it will be worth it!
BSJ: What do you see as most surprising about the work that you do?
Crouch: What surprises me most about my career is the amazing opportunities that have come my way. Things I could never of imagined or even hoped for! My wife and I arrived in Southern California in 1994 with three young children and a car full of suite cases. We started our adventure with nothing much other than excitement and a belief that if we worked hard, good things would happen; and they did! Isn't that what still makes the USA the place where one person's dreams can come true!
BSJ: What would you like to do next in your professional/personal life?
Crouch: Enjoy retirement. I have worked hard for it!
BSJ: What do you enjoy doing in your leisure time?
Crouch: My wife and I are restoring the historic 'La Casa Alvarado' adobe homestead. Built by Ignacio Palomares in the 1830s as part of the 40,000-acre Rancho San Jose in what is now Pomona, California.
If someone wrote a biography about you, what do you think the title would be?
Crouch: Giving Up Is Not An Option
There's a world of opportunity in being a member of the International Code Council. Membership provides the tools to get the most out of each workday: from discounts on essential International Codes and other publications to the best prices on top-quality training and ICC certification renewals, Code Council membership helps budgets go further. Exclusive member benefits include code advice from expert technical staff as well as access to member-exclusive news and articles at the Building Safety Journal news portal. Plus, only Code Council members vote in the ICC code development process. An online Career Center allows job postings and searches for new job opportunities — all at no additional charge.
The Code Council offers numerous councils, committees, and resources to help code professionals grow and network with colleagues. Six discipline-specific Membership Councils offer members a place to come together and be a more powerful force in shaping your association, your industry, your career, and your future. Code Development Committees are an instrumental part of the ICC code development process and are responsible for the review and evaluation of code change proposals submitted to the International Codes. Professional Development Committees serve to better align the ICC education programs and certification programs to ensure that quality training is available to meet the needs of all members, customers and certification holders. Finally, the Value of the Code Official toolkit helps members to heighten awareness of the importance of code officials to their communities and to highlight the code official's role as a helpful advocate for community safety, health and welfare, and economic development.
To learn more about ICC membership, click here, or contact ICC Member Services by email or 888-ICC-SAFE (888-422-7233) ext. 33804.