ICC Members: The individuals behind codes and safety — Geir Jensen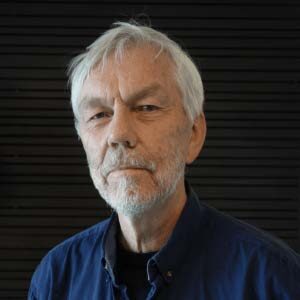 Code professionals ensure building safety today, for a stronger tomorrow. As the individuals behind modern codes and standards, these professionals are responsible for ensuring the safety and compliance of codes and standards, shaping the safety of the world around us, and serve as the safety foundation for our buildings. They don't just ensure that buildings are constructed to withstand the stress of everyday use, they are behind the security and stability of every building. They specialize in preventative measures to help communities weather unforeseen natural disasters and ensure that first responders have less to worry about and can do their jobs safely. Code professionals are an essential piece in the building and construction puzzle and are engaged in the building process from the initial building plan to the finished product.
The International Code Council is a member-focused association with over 64,000 members dedicated to developing model codes and standards used in the design, build and compliance process to construct safe, sustainable, affordable and resilient structures. They protect the public through their commitment to building safety; enforce code compliance to empower and educate stakeholders across the built environment to embrace and integrate safety standards in their work; support economic development by making our buildings sturdier, and therefore longer lasting. Their knowledge, skills, and abilities impact every building, in every community.
The Code Council recognizes the importance of continuing to grow awareness of the important work that code professionals do and the impact they have, in the hopes of encouraging aspiring building safety professionals to join in on the building safety movement. In this exclusive feature for the Building Safety Journal, we asked Geir Jensen to share his experience in the industry, highlights of his professional career, and any insights or advice he has concerning the industry and the future of building safety.
Geir Jensen
Director
FSS AS
Trondheim, Norway
International Code Council member for 12 years
BSJ: What was the path to your career — how and why did you pursue a profession in building safety?
Jensen: Educated telecom engineer. My genes of curiosity, inventiveness and social empathy steadily broadened my interest and led to all kinds of safety protection. I settled on fire protection where I was able to cross-connect multiple disciplines. I developed a human behavior based evacuation model with a psychology researcher. Later worked on novel extinguishing and detection systems. During the last 15 years, I have enjoyed passive fire protection, timber and vented construction linked to my patent applications while developing international standards.
BSJ: What three things do you need to be successful in this industry and in your profession?
Jensen: Being able to detect areas where people are unfortunate and suffer or losses are great, due to inadequate fire protection. Having creative skills to improve the situation and entrepreneurial skills to make your solution become effective.
BSJ: What role have mentors, advisors or your network played in your career?
Jensen: Basically I am an inventor. So, I tend to ask questions and do brain stuff. I am strictly focused on the aim and at the same time, I turn every stone. This means I am certain to listen. Although, those who offer me advice often get it dissected and digested in a way that makes them wonder what happened. But it leads to progress. Females are the most efficient colleagues and advisors. I know my shortcomings and depend very much on staff and experts to complement myself.
BSJ: What led you to become an ICC member?
Jensen: I met Director Bohdan N. Horeczko, P.E., at ICC Evaluation Services in Whittier, LA, in 2008. We were probing possibilities of my patented product for vented construction. I learned about ICC and the complete system that day and I have been a member since.
BSJ: Are you involved in any ICC committees or councils? Do you have any ICC certifications?
Jensen: Not being located in the USA has prohibited direct involvement. However, the ICC publications are important in my quest to bring the best of one world to another and vice versa, literally. I bring ICC code language and ideas to my region while I serve on ASTM UL and NFPA standards due to our product portfolio.
BSJ: How long have you been in the industry?
Jensen: 42 years
BSJ: What major changes have you seen?
Jensen: Labour-less designs and products has changed a lot and for the better. Volumetric or modular buildings as well as 3D printing are on the road for even more to come. This often turns things upside down for fire protection to cope. I am rather comfortable with that, as I love new challenges.
BSJ: What excites you about the future of your industry?
Jensen: As an inventor, I am most excited about paradigm shifts that require all-new ways of coping with fire safety. COVID-19 may now lead to a lot of changes like homes serving as offices, office buildings made into arenas for gatherings for distanced occupants and pedestrian routes rebuilt to one-way layouts, etc. All challenging to fire protection.
BSJ: What is one piece of advice that you would give to those starting out in the industry?
Jensen: Get out of the box to see products, markets and society as a community with the need for safety on all levels. Find your role and goal in this landscape and get going – do not be too concerned if you need to discard traditional practices.
BSJ: What do you see as most surprising about the work that you do?
Jensen: My ambitions are quite lofty so I ought to get a lot of let downs. I am, therefore, constantly pessimistic to make sure I always have positive surprises. Yes, it is a kind of defense mechanism. It works. I have had so many happy surprises it is difficult to recall the others.
BSJ: What would you like to do next in your professional/personal life?
Jensen: I actually look forward to retirement. I will miss challenges but I am open-minded and can adapt well.
BSJ: What do you enjoy doing in your leisure time?
Jensen: Moving about in my nearby hiking districts, reading and keeping my wife and me comfortable. Traveling if new normal allows it.
If someone wrote a biography about you, what do you think the title would be?
Jensen: "Against All Odds…"
There's a world of opportunity in being a member of the International Code Council. Membership provides the tools to get the most out of each workday: from discounts on essential International Codes and other publications to the best prices on top-quality training and ICC certification renewals, Code Council membership helps budgets go further. Exclusive member benefits include code advice from expert technical staff as well as access to member-exclusive news and articles at the Building Safety Journal news portal. Plus, only Code Council members vote in the ICC code development process. An online Career Center allows job postings and searches for new job opportunities — all at no additional charge.
The Code Council offers numerous councils, committees, and resources to help code professionals grow and network with colleagues. Six discipline-specific Membership Councils offer members a place to come together and be a more powerful force in shaping your association, your industry, your career, and your future. Code Development Committees are an instrumental part of the ICC code development process and are responsible for the review and evaluation of code change proposals submitted to the International Codes. Professional Development Committees serve to better align the ICC education programs and certification programs to ensure that quality training is available to meet the needs of all members, customers and certification holders. Finally, the Value of the Code Official toolkit helps members to heighten awareness of the importance of code officials to their communities and to highlight the code official's role as a helpful advocate for community safety, health and welfare, and economic development.
To learn more about ICC membership, click here, or contact ICC Member Services by email or 888-ICC-SAFE (888-422-7233) ext. 33804.