ICC Members: The individuals behind codes and safety — Jeff Walker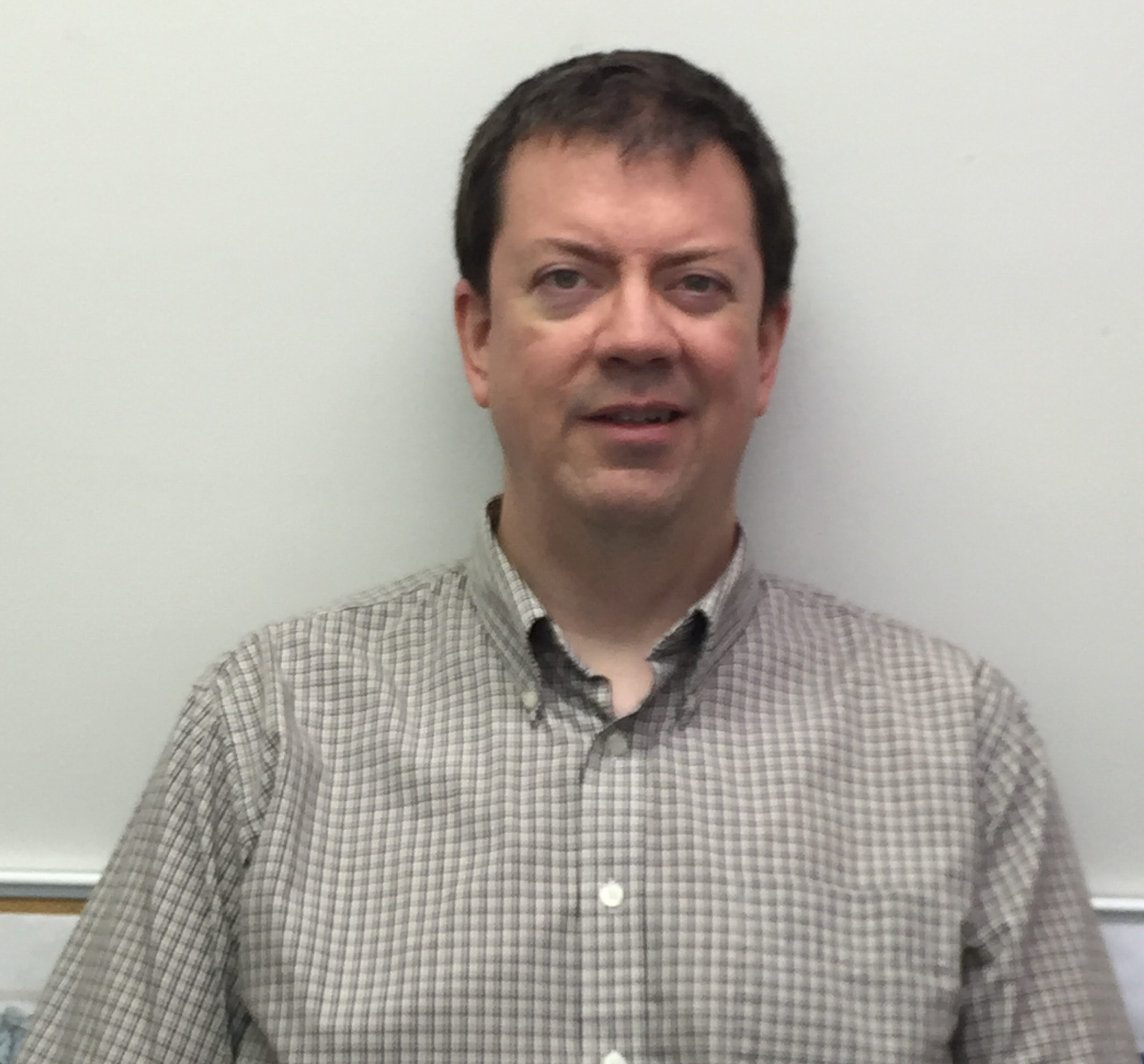 Code professionals ensure building safety today, for a stronger tomorrow. As the individuals behind modern codes and standards, these professionals are responsible for ensuring the safety and compliance of codes and standards, shaping the safety of the world around us, and serve as the safety foundation for our buildings. They don't just ensure that buildings are constructed to withstand the stress of everyday use, they are behind the security and stability of every building. They specialize in preventative measures to help communities weather unforeseen natural disasters and ensure that first responders have less to worry about and can do their jobs safely. Code professionals are an essential piece in the building and construction puzzle and are engaged in the building process from the initial building plan to the finished product.
The International Code Council is a member-focused association with over 64,000 members dedicated to developing model codes and standards used in the design, build and compliance process to construct safe, sustainable, affordable and resilient structures. They protect the public through their commitment to building safety; enforce code compliance to empower and educate stakeholders across the built environment to embrace and integrate safety standards in their work; support economic development by making our buildings sturdier, and therefore longer lasting. Their knowledge, skills, and abilities impact every building, in every community.
The Code Council recognizes the importance of continuing to grow awareness of the important work that code professionals do and the impact they have, in the hopes of encouraging aspiring building safety professionals to join in on the building safety movement. In this exclusive feature for the Building Safety Journal, we asked Jeff Walker to share his experience in the industry, highlights of his professional career, and any insights or advice he has concerning the industry and the future of building safety.
Jeff Walker
Owner
JHW Plan Review Services LLC
Pleasant Grove, Alabama, United States
International Code Council member for 16 years
BSJ: What was the path to your career — how and why did you pursue a profession in building safety?
Walker: As a mechanical engineer, I started my career at a consulting firm. It was there that I first became aware of what is required for a code-compliant design. Years later, I obtained my professional engineering license and was soon hired by the Architectural and Engineering Services Department of ICC (Eastern Regional Office) as a Plans Reviewer, also fielding code questions from Membership. Of course, building safety is of the utmost importance in the built environment, and the requirements are ever-evolving; study of the codes which outline these requirements piqued my interest in the field.
BSJ: What three things do you need to be successful in this industry and in your profession?
Walker: Great resources, which of course begins with the ICC in the form of the codes, commentaries, and other documents; Contacts who are knowledgeable in the codes, as those available from ICC; and perhaps most importantly, a desire to provide thorough plan reviews and code assistance to clients who are depending on you.
BSJ: What role have mentors, advisors or your network played in your career?
Walker: While at ICC, I garnered an immeasurable amount of code knowledge from my superiors and other staff; I would not be near as code savvy as I am today without those mentors, and most likely could not have ventured out on my own by starting a plan review service company.
BSJ: What led you to become an ICC member?
Walker: As an ICC employee for several years, I was privy to the advantages which ICC Membership provides, such as technical support, voting privileges at Code Hearings, and discounts and 'members-only' info regarding purchasing of the codes and code-related documents; I am now an ICC member for those reasons.
BSJ: Are you involved in any ICC committees or councils? Do you have any ICC certifications?
Walker: I am not nor have ever been on an ICC committee or council, although it could be a future pursuit for me. I do hold the Master Code Professional (MCP) designation from ICC and hold 43 ICC Certifications and Designations.
BSJ: How long have you been in the industry?
Walker: 25 years
BSJ: What major changes have you seen?
Walker: From my beginnings in the mid-'90s, the construction industry rapidly advanced in terms of technology; specifically related to plan review, construction documents went from 'hard-copy' blueprints to electronic files. Currently, my business exclusively uses the electronic format to review plans, although if someone has a 'hard-copy' set, I will gladly review them! As to the code world, there have obviously been a lot of additions and changes to the codes, as technology and new materials and systems have emerged; this is a primary reason why the code industry is never dull, in that there are always things to learn.
BSJ: What excites you about the future of your industry?
Walker: Plan review is needed to ensure that code compliance occurs; as new design technologies arise, it is quite interesting to study the new requirements for these changes. The built environment will always provide the true 'brick-and-mortar' for society to exist and thrive; it is exciting to think of what new technologies are around the corner for this industry.
BSJ: What is one piece of advice that you would give to those starting out in the industry?
Walker: Always learn something — and of course never be afraid to ask questions. And if one is interested in this industry, it is great to know that code officials will always be needed (in fact, there currently appears to be a pending shortage in the field); as such, it is a quite stable career path, with opportunities of various types throughout.
BSJ: What do you see as most surprising about the work that you do?
Walker: Generally how well-received plan review reports are, especially from the design team. It's easy to be a bit pensive about reviews, thinking you are coming across as 'critiquing' one's design, but the primary purpose of plan review is to make sure code requirements are met before the project gets underway, thus saving time and sometimes even money for the building owner.
BSJ: What would you like to do next in your professional/personal life?
Walker: I am very fortunate to be able to have my own business, and have been blessed with sufficient work in order to sustain it, even in the current rough climate. As such, my goal is to just keep clients happy, and be able to provide services they expect. I would also like to be able to sit on an ICC Committee sometime in the future, but that is somewhat down the road.
BSJ: What do you enjoy doing in your leisure time?
Walker: Spending time with my family, doing small 'weekend' vacations, and just doing 'odd jobs' around the house — guess that's the engineer in me. I also collect hot sauce — currently, I have over 700 bottles.
If someone wrote a biography about you, what do you think the title would be?
Walker: Submitted for Your (Plan) Review
There's a world of opportunity in being a member of the International Code Council. Membership provides the tools to get the most out of each workday: from discounts on essential International Codes and other publications to the best prices on top-quality training and ICC certification renewals, Code Council membership helps budgets go further. Exclusive member benefits include code advice from expert technical staff as well as access to member-exclusive news and articles at the Building Safety Journal news portal. Plus, only Code Council members vote in the ICC code development process. An online Career Center allows job postings and searches for new job opportunities — all at no additional charge.
The Code Council offers numerous councils, committees, and resources to help code professionals grow and network with colleagues. Six discipline-specific Membership Councils offer members a place to come together and be a more powerful force in shaping your association, your industry, your career, and your future. Code Development Committees are an instrumental part of the ICC code development process and are responsible for the review and evaluation of code change proposals submitted to the International Codes. Professional Development Committees serve to better align the ICC education programs and certification programs to ensure that quality training is available to meet the needs of all members, customers and certification holders. Finally, the Value of the Code Official toolkit helps members to heighten awareness of the importance of code officials to their communities and to highlight the code official's role as a helpful advocate for community safety, health and welfare, and economic development.
To learn more about ICC membership, click here, or contact ICC Member Services by email or 888-ICC-SAFE (888-422-7233) ext. 33804.