ICC Members: The individuals behind codes and safety — Lynn Balfour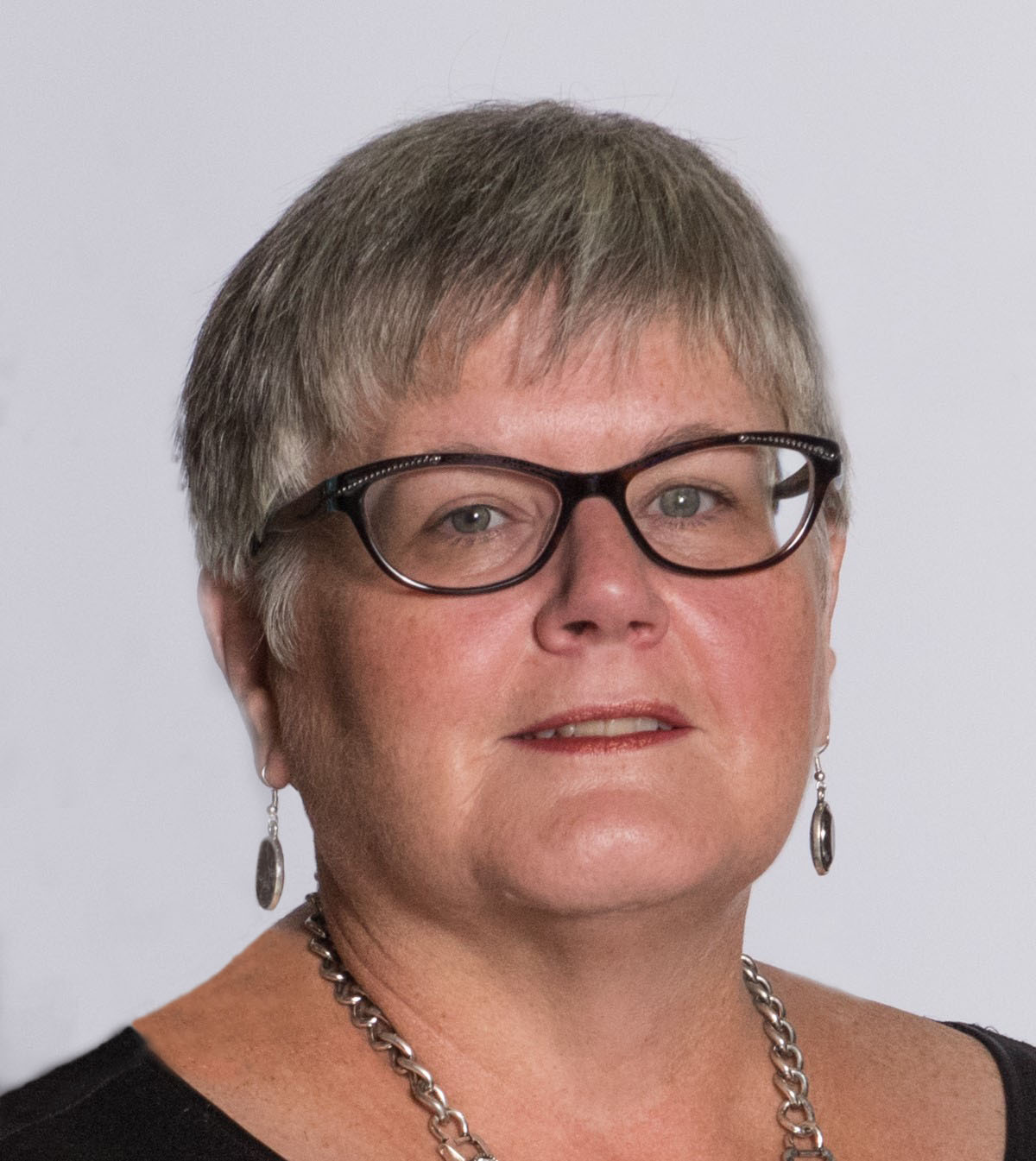 Code professionals ensure building safety today, for a stronger tomorrow. As the individuals behind modern codes and standards, these professionals are responsible for ensuring the safety and compliance of codes and standards, shaping the safety of the world around us, and serve as the safety foundation for our buildings. They don't just ensure that buildings are constructed to withstand the stress of everyday use, they are behind the security and stability of every building. They specialize in preventative measures to help communities weather unforeseen natural disasters and ensure that first responders have less to worry about and can do their jobs safely. Code professionals are an essential piece in the building and construction puzzle and are engaged in the building process from the initial building plan to the finished product.
The International Code Council is a member-focused association with over 64,000 members dedicated to developing model codes and standards used in the design, build and compliance process to construct safe, sustainable, affordable and resilient structures. They protect the public through their commitment to building safety; enforce code compliance to empower and educate stakeholders across the built environment to embrace and integrate safety standards in their work; support economic development by making our buildings studier, and therefore longer lasting. Their knowledge, skills, and abilities impact every building, in every community.
The Code Council recognizes the importance of continuing to grow awareness of the important work that code professionals do and the impact they have, in the hopes of encouraging aspiring building safety professionals to join in on the building safety movement. In this exclusive feature for the Building Safety Journal, we asked Lynn Balfour, director of education development for the Ontario Building Officials Association, to share her experience in the industry, highlights of her professional career, and any insights or advice she has concerning the industry and the future of building safety.
---
Lynn Balfour
Director, Education Development
Ontario Building Officials Association
Woodbridge, Ontario, Canada
International Code Council member for seven years
BSJ: What was the path to your career — how and why did you pursue a profession in building safety?
Balfour: When I was a child, all my drawings were of houses so that naturally drew me to post-secondary education that involved building design in some fashion. A university degree was beyond our means so a three-year college diploma in architectural technology fit the bill nicely. That program was one of the few that included two co-op terms so that practical experience could be gained alongside applied educational courses. I fell into the profession of building safety quite by accident. One of my first jobs out of college was working for a professional engineer, interesting but not particularly stimulating. A job advertisement for a "permit clerk" in a local municipality got my attention. The job description was more interesting than the job title and after an interview, I was offered the position. The work of helping others through the often convoluted and confusing building permit process made me feel like I was part of their personal process. I also started to become more interested in the nuances of the building code. From there I quickly moved up through the building safety ladder to plan examiner, building inspector and chief building official. With 30 years of experience in the building regulatory industry, I am now involved with the education and training of current and future building officials.
BSJ: What three things do you need to be successful in this industry and in your profession?
Balfour: An interest in helping others, desire for continual learning, technology savvy, oh ya, and thick skin (LOL).
BSJ: What role have mentors, advisors or your network played in your career?
Balfour: I have been fortunate to have worked for mentors that encouraged my professional development and aspirations for career promotions, at times even when it meant leaving their employ and moving to another municipality.
BSJ: What led you to become an ICC member?
Balfour: My first involvement with the International Code Council was attending the annual business meeting representing our association (Ontario Building Officials Association) as its president. I have always had a strong interest in learning and sharing information and best practices in how codes are developed, administered and enforced. I've always had a strong belief that the document (code) may differ but how we (building officials) do our job should be universal, so let's learn from each other. That led me to attempt to keep ties with the Code Council after I was no longer the OBOA representative. At the same time, the Code Council created the Global Membership Council, which I became a member of, and officially joined the membership of the Code Council as a building safety professional.
BSJ: Are you involved in any ICC committees or councils? Do you have any ICC certifications?
Balfour: Currently, I sit as the chair of the Global Membership Council, and through that, I participate as a member of the Codes and Standards Committee. I sit as an international voice on the Long Term Code Development Process Committee.
BSJ: How long have you been in the industry?
Balfour: 35 years
BSJ: What major changes have you seen?
Balfour: Advanced use of technology (plan examination, permitting and in the field); increased involvement of women in the industry; a significant increase in complexity and advancements of building design (tall wood, energy efficiency); and most recently, increased awareness of the role codes play resilience and hazard mitigation.
BSJ: What excites you about the future of your industry?
Balfour: Imagining the potential for future change. The advancements in the last 10 years have been incredible; what will the next 10 years bring?
BSJ: What is one piece of advice that you would give to those starting out in the industry?
Balfour: Never stop learning.
BSJ: What do you see as most surprising about the work that you do?
Balfour: I see the advances in technology and construction as amazing — from automated permit review through BIM modeling, to full-scale automated building permit enterprise systems, to new construction involving tall wood buildings, to advanced energy efficiency — the ever-changing building environment is mind-boggling.
BSJ: What would you like to do next in your professional/personal life?
Balfour: Continue to be involved in the education and training of building officials, but scale it back a bit.
BSJ: What do you enjoy doing in your leisure time?
Balfour: Novice nature photography; weekends with friends in our RV; enjoying some quiet time on the deck with a glass of Chardonnay.
If someone wrote a biography about you, what do you think the title would be?
Balfour: "Life is a Blank Canvas, Make it a Great Painting"
---
There's a world of opportunity in being a member of the International Code Council. Membership provides the tools to get the most out of each workday: from discounts on essential International Codes and other publications to the best prices on top-quality training and ICC certification renewals, Code Council membership helps budgets go further. Exclusive member benefits include code advice from expert technical staff as well as access to member-exclusive news and articles at the Building Safety Journal news portal. Plus, only Code Council members vote in the ICC code development process. An online Career Center allows job postings and searches for new job opportunities — all at no additional charge.
The Code Council offers numerous councils, committees, and resources to help code professionals grow and network with colleagues. Six discipline-specific Membership Councils offer members a place to come together and be a more powerful force in shaping your association, your industry, your career, and your future. Code Development Committees are an instrumental part of the ICC code development process and are responsible for the review and evaluation of code change proposals submitted to the International Codes. Professional Development Committees serve to better align the ICC education programs and certification programs to ensure that quality training is available to meet the needs of all members, customers and certification holders. Finally, the Value of the Code Official toolkit helps members to heighten awareness of the importance of code officials to their communities and to highlight the code official's role as a helpful advocate for community safety, health and welfare, and economic development.
To learn more about ICC membership, click here, or contact ICC Member Services by email or 888-ICC-SAFE (888-422-7233) ext. 33804.