Hurricanes underscore what is needed for building resilience
Grand Isle builder Billy Ward has seen many destructive hurricanes and believes that building to the International Codes results in more resilient structures
Lying directly south of New Orleans on Louisiana's coast, the seven-mile-long barrier island of Grand Isle is considered the state's frontline against coastal flooding. With its sweeping white sand beaches and lines of gently bobbing shrimp boats, this island community of just 1,000 permanent residents often bears the brunt of strong waves and storm surges from the Gulf of Mexico from tropical storms and hurricanes. It frequently takes the first punch from hurricanes and cushions the blow for larger populations such as New Orleans and Baton Rouge that lay further inland.
To help protect this town and inland parishes from flooding, the U.S. Army Corps of Engineers constructed a series of engineered breakwater structures just offshore as well as two parallel levees along Grand Isle's beach as a first line of defense. Further inland, one Louisiana builder is committed to building resilient structures using the most updated building codes and standards to help protect residents and their properties when the next major Gulf Coast storm strikes the island.
Hurricane Ida wreaks havoc on Grand Isle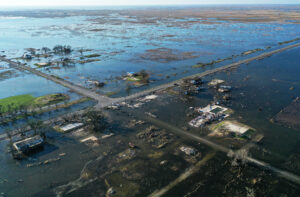 Grand Isle took the first hit from the powerful hurricane that became one of America's most destructive storms and the worst in the island's history. Hurricane Ida made landfall on August 29, 2021 — the sixteenth anniversary of Hurricane Katrina — as a Category 4 Atlantic hurricane with winds upwards of 150 mph near Port Fourchon, about 10 miles southwest of Grand Isle. The storm had gusts that extended 50 miles from the center and brought a destructive tidal surge to the island.
The remnants of the storm also caused a tornado outbreak and catastrophic flooding across the Northeastern United States. Ida was the second-most damaging hurricane to make landfall in the U.S. state of Louisiana on record, behind Hurricane Katrina in 2005.
At the time, Grand Isle officials estimated that around 700 buildings, a quarter of the island's constructions, were either destroyed or needed to be completely demolished. Debris littered the roadways, destroyed homes lined the beachfront and hundreds of residents were displaced. Approximately 141 households on Grand Isle applied for Federal Emergency Management Agency housing in the wake of the storm. The Grand Isle mayor and town council closed the island to all but residents and camp owners, as federal, state and local officials assessed the damage and began the cleanup.
Hurricanes provide important data about resiliency
Robert (Bobby) Parks, P.E., MCP, managing member of Healthy Homes of Louisiana LLC in West Monroe and first vice president of the Louisiana Home Builders Association (LHBA), has seen many of the recent hurricanes that have hit Louisiana in the last 20 years, but he said that Hurricane Ida was in some ways worse even than Katrina. There were initial reports that Hurricane Ida's pummeling winds destroyed every structure on the island, but Parks and fellow Louisiana homebuilder Billy Ward, founder and president of Champion Builders LLC and LHBA member, knew that couldn't be true. The storm claimed a lot of structures on the island, mostly the older homes constructed before Hurricane Katrina and built to lesser code standards. The structures built in the last 10 to 12 years to the state's building code — based on the International Code Council's 2015 International Residential Code (IRC) — survived, with only minimal roof damage.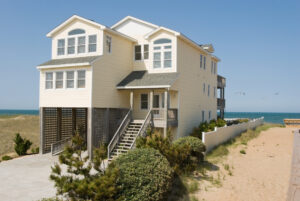 "We will be rebuilding and reroofing thousands of homes there for several years to come, said Parks. "However, the homes that [Billy] Ward built in that area — IRC code-compliant homes — barely had any damage at all, and those that did were damaged by flying debris from homes that were destroyed. I believe people really need to see that 'building to the current codes are what create resilient homes.' Billy has been building to above code before he even heard about the codes. He's been a driving force behind a lot of the issues with wind load."
Ward has been studying wind load on structures for much of his 42 years in the business. Each hurricane provides more information to help make the next structures even more resilient. "Each disaster is an opportunity to learn," he said. "Resiliency is what it's all about. We don't want people hurt or without their homes. I helped ICC work on some of those codes. We had to skip the 2018 codes because of COVID, but we will be adjusting to the 2021 codes when they're out."
Together, both Parks and Ward bring more than 70 years of experience in building safe and sustainable structures to the state of Louisiana. Parks has more than 30 years of experience in manufactured housing, modular homes, residential site-built homes and light commercial construction. He has evaluated and corrected problematic buildings in over numerous states. Ward worked with FEMA officials on the re-write of their Coastal Construction Manual and he served on the Code Council's 2015 and 2018 IRC Committee. During the last code cycle, he served on the International Existing Building Code Committee.
Michael Wich, director of building code administration and the chief building official for the South Central Planning and Development Commission in Houma as well as the vice president of the International Code Council Board of Directors, has been aware of Ward's work for a long time. "What he's done has been pretty impressive," said Wich. He can attest that his newer home was relatively unscathed during Hurricane Ida due to proper code-built construction. "Ida was just relentless. You could really tell if homes were built to code or not. I didn't lose a shingle."
Building codes are key to resiliency in storm-ravaged areas
As Louisiana's only inhabited barrier island, Grand Isle is at the forefront of climate change and coastal land loss, facing one of the highest rates of relative sea-level rise in the world. Tidal flooding is increasing and most of the west end coastal homes are now raised up high (10 feet and above) on stilts. One thing that Hurricane Ida proved was that homes built to current codes and wind engineering are more resilient. This is important because on average, Grand Isle has been severely affected by tropical storms or hurricanes almost every three years (since 1877), with direct hits on average almost every eight years.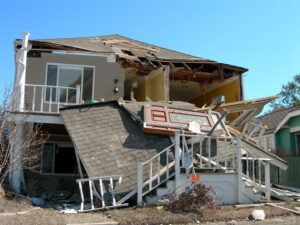 "Following Hurricane Katrina, the island looked like a bomb had exploded," said Nora Combel in a FEMA case study; Combel has been the town of Grand Isle's certified building official since 2006. As residents and business owners rebuilt in those following years, government officials looked for ways to avoid further damage. "We adopted new building codes from the International Code Council and the Federal Emergency Management Agency's Code of Federal Regulations," she reported.
It's worth noting that since Hurricane Katrina, more than 100 existing homes have been elevated and more than 250 new homes have been built in accordance with the new codes. And Grand Isle residents are getting acclimated with the need to build back stronger and adopting stricter guidelines; having to build with hurricane straps, high impact glass, or shutters; elevating certain structures while installing ground-level latticework or other walls designed to break away during flood events; and including mandatory continuous load-paths in construction.
In the aftermath of Hurricane Isaac in 2012, building officials toured the island and were amazed at the minimal damage to the elevated homes. Structures built according to the new codes only had a few missing shingles and a little damaged siding, which proved that mitigating a home saves in the long run. Since Hurricane Katrina, experiences from hurricanes and other natural disasters continue to play a role in updating and further strengthening model codes and standards, which are firmly based on building science and technical knowledge.
Today, the cleanup work in Grand Isle is almost finished. Ward and his company have been repairing the relatively minor damage on his structures and rebuilding the ones that weren't up to code. Grand Isle officials are allowing permits for new construction, including a $1.2 million subdivision of fishing cabins that Ward has had on the backburner for a while. Town officials have reopened the beaches to visitors. "We're building a tremendous amount of new construction," Ward said. "And a lot of our homes performed well. If you build it well, the house will stay strong. I just want to make sure people know, the codes work."