Leadership spotlight: Cindy Davis

The International Code Council Board of Directors are responsible for steering the association and its family of solutions towards a sustainable future while adhering to the stated mission of building safety. To carry out this charge, the board meets multiple times a year to provide oversight and strategic direction, ensure adequate financial and program resources, and oversee and evaluate the chief executive officer.
The board is comprised of four officers, eight at-large directors and six sectional directors who all serve the interests of code professionals in the building safety industry through advocacy, education and research. They act as the voice of the association's 64,000 members across the country and around the world.
"We are very grateful to have a board of directors with such extensive expertise in the building safety industry," said International Code Council Chief Executive Officer Dominic Sims, CBO. "These officers and directors volunteer their time to make our buildings safer and our communities more resilient. We thank them for their leadership."
---
Vice President
Cindy Davis, CBO
Deputy Director, Division of Building & Fire Regulations
Virginia Department of Housing and Community Development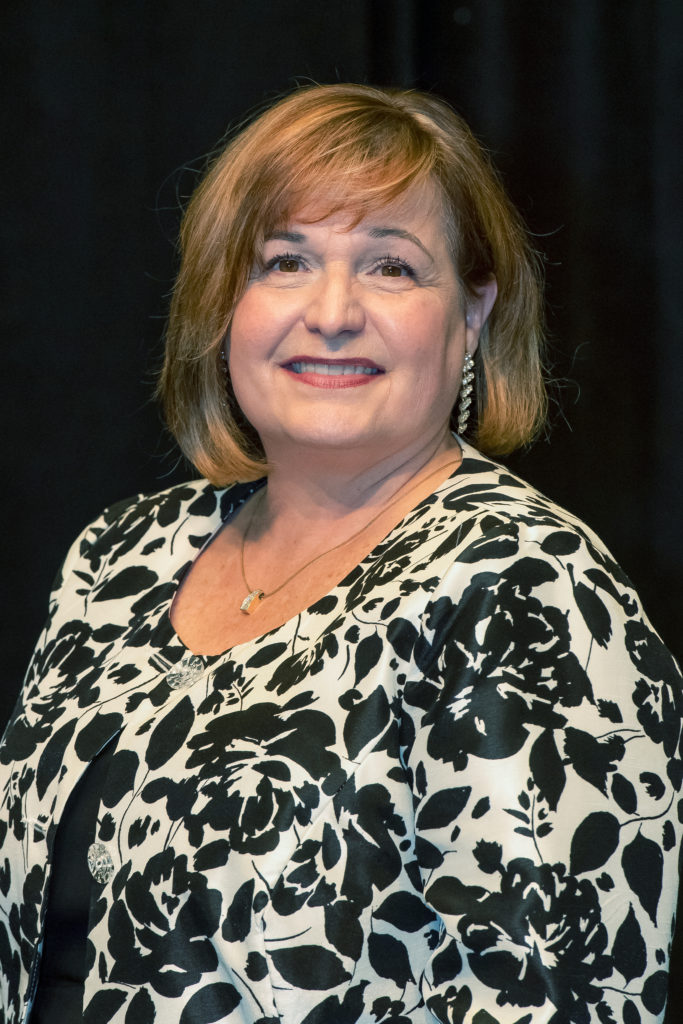 In fewer than five years, Cindy Davis has managed to have a major effect on the Virginia code world. Now, recently elected to the International Code Council Board of Directors at the Annual Business Meeting in Kansas City, Mo., she's ready to help do that for the Code Council and its 64,000 members.
Davis, deputy director in the Division of Building & Fire Regulations for the Virginia Department of Housing and Community Development, started in the business when codes were put down on paper. Although that's changing, she said it needs to change more quickly to keep up with a new generation of code officials who will be depending even more on technology. "The Code Council needs to be more technology-focused," Davis said. "All of these code books are on paper, but the future of printed publications is limited."
To that end, Davis spearheaded a move to reconfigure the Code Council's cloud-based code process, cdpACCESS, to cut through a lot of the cumbersome paper documents stakeholders in Virginia had to wade through.
What cdpACCESS allows Code Council members to do at a national level — view the code development process and any changes right at their computers — could be done at the state level as well. Called cdpVA, the process is working well so far, with Davis, the Code Council's cdpACCESS technicians and stakeholders very happy with the results.
In fact, Davis was proud when her department was honored at the 18th annual Commonwealth of Virginia Innovative Technology Symposium (COVITS) for helping to develop cdpVA. "It has been going phenomenally," Davis said of cdpVA, which the Code Council hopes to roll out to other jurisdictions in 2018. "It just keeps getting better."
The COVITS award was the most recent for Davis, who also earned the Governor's IT Award — Government to Business in 2016 for cdpVA, the 2011 Planning Leadership Award from the Pennsylvania Chapter of APA, the Commonwealth Building Officials Code Official of the Year Award in 2002, and she is an Honorary Member of the Code Council. Davis also is honored to have been the only woman elected to the Building Officials and Code Administrators International (BOCA) Board of Directors, serving from 1998 to 2003, before it consolidated with the other legacy organizations to form the Code Council.
No way did she see all that coming as a self-described stay-at-home mom living just outside of Pittsburgh in the 1980s. She debated before taking a part-time job with the local fire marshal's office because, literally, "I didn't see where it was going to go."
But soon her career became a blur of advancement: becoming full-time, shadowing the inspectors, earning certifications, taking some civil engineering classes. Not long after, she was hired as the building official/zoning officer in Pennsylvania's O'Hara Township, where she updated paper permitting and inspection processes to new computerized systems, trained office staff on software she had researched and purchased, implemented a "walk-in" permit program every Friday for small weekend projects, and updated the fire inspection program for the community.
During her 13 years there, she also led efforts to update the municipal zoning ordinance and helped update the Subdivision and Land Development ordinances. She came full circle at that point when she took a job at Butler Township, where she began as a part-time secretary, to become the building official/zoning officer there.
Davis said she has been blessed to have the support there and from other employees and employers throughout her career. That includes all the friends and mentors she met working through BOCA.
Now, she also serves on the board of the National Institute of Building Sciences in Washington, D.C., among others. But that was after the Commonwealth of Virginia came calling in 2012 with an offer to become director of the State Building Codes Office.
"I was and am proud to be in Virginia, which has been a leader in code development," she said. "To have the opportunity and fortune to have worked for Emory Rodgers for several years prior to his retirement was an honor. He is a true icon of the profession and provided me with invaluable insight and guidance."
In that post, Davis helped develop and involve stakeholders in the 2012 Virginia Codes, negotiated a publishing contract with the Code Council that made it more cost effective for members to buy books, and, for the first time, new electronic products with access to resources not previously available to stakeholders.
---
Related:
Code Council board winter meeting highlights
Code Council board summer meeting highlights
Code Council board spring meeting highlights
Code Council voting members elect 2019–2020 board officers, directors
---
In addition to helping to develop cdpVA, Davis is proud of a design competition she developed with other stakeholder groups as part of the annual Governor's Housing Conference. Winners are selected for creating the most affordable, energy-efficient, code compliant and accessible housing design. Habitat for Humanity donated its services to build the first house through "Homes for Heroes," which provided a new home to a disabled veteran and his nine-year-old daughter. The next round of competition is currently underway.
Davis hopes such programs help get the word out about what code officials and building officials do every day: That they are an invaluable resource and should be used as such. Whether a major developer or a DIY homeowner, the building department are your "go-to" experts for guiding you through the process. She'll be making that part of her platform as a Code Council board member.
"Building officials and code officials don't get as much awareness as police or fire fighters who are recognized for 'responding,'" she said. "Code officials are proactive, reducing the need for response, keeping people safe and providing a resilient built environment for the community."