Masters of Code: Anthony McMahan achieves the gold standard of code certification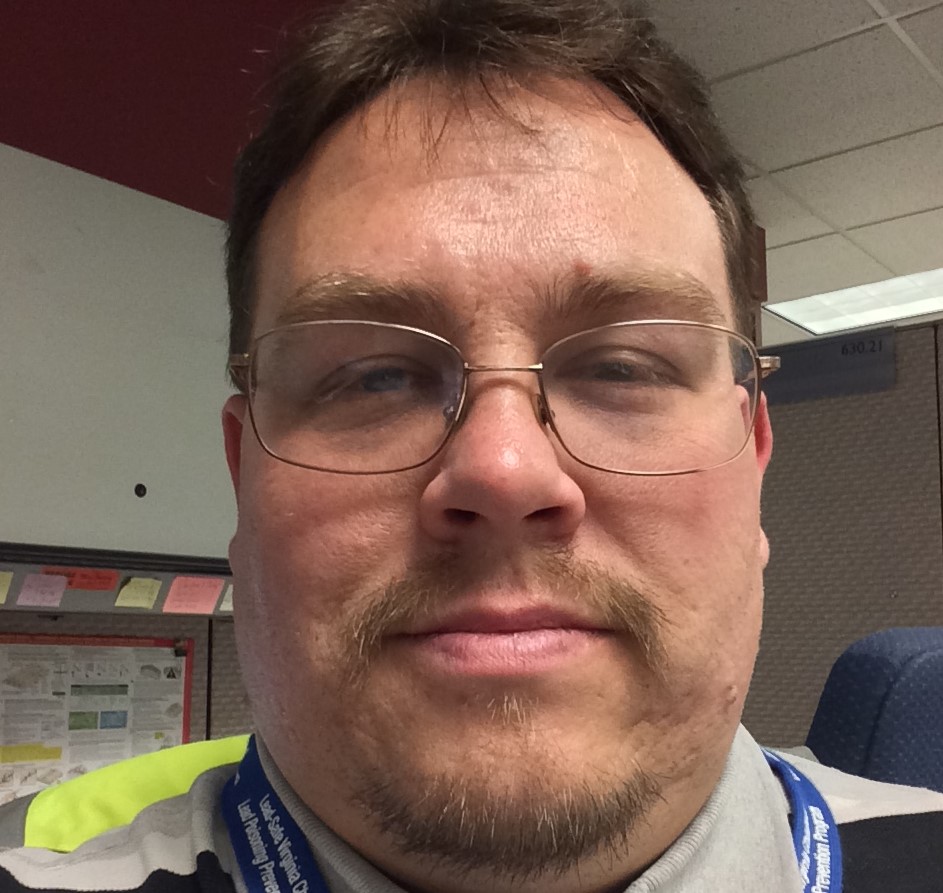 It's considered the Ph.D. of building safety codes certification. The Master Code Professional (MCP) is the highest level of designation the International Code Council offers and is the "gold standard" for demonstrating proficiency in the code profession. The Code Council has certified thousands of individuals, but only a small select number have attained this high level of achievement: just over 900 MCP professionals worldwide. Their achievements are a benefit to the code enforcement profession as well as their communities.
To obtain this level of certification requires and demonstrates a commitment to the profession, diverse knowledge of codes and a high level of self-initiative. Anthony McMahan is the latest to join the elite group of Master Code Professionals. In this exclusive feature for the Building Safety Journal, we asked Anthony to share his experience on obtaining the MCP designation, highlights of his professional career and any insights or advice he has concerning the industry.
Anthony McMahan
Combination Plan Review Manager
Business & Construction (Fairfax County)
Fairfax, Virginia, United States
International Code Council member for 15 years
Virginia Plumbing & Mechanical Inspectors Association
BSJ: What led you to pursue and obtain MCP certification?
McMahan: Many ask why I chose to obtain ICC certifications and why I pay out of my own pocket to maintain them. I believe that in our industry ICC certifications show that you are at the very forefront of the industry and that you strive to go above and beyond the minimum requirements to achieve a higher standard. No one can know everything in this field, but obtaining the MCP certification makes a statement that you strive to be a well rounded professional.
BSJ: How did you study and prepare for the many exams you took as a part of your MCP designation?
McMahan: The hardest parts for me were the subjects that exist outside of the code enforcement portion of the testing. I use the ICC code books on a daily basis so finding information in them is something that becomes easier with use. I found some of the other books such as the human resources book difficult to read and follow. I broke those texts down and determined what I thought I needed most from them. Tabs and highlighting, while I normally don't like to mark books, were my best friend. Be careful not to introduce any extra material from other sources. Break down the materials in the exam bulletin and learn to navigate those quickly. Also, some of the texts offer an ebook version you can listen to in the car if you commute, or instead of staring at a book before bed (because I have been reading all day). If you listen to these over and over it may help you remember the material, but more importantly, you will remember the flow of the book better and be more likely to find things faster.
BSJ: What does achieving the prestigious MCP status mean to you?
McMahan: This is a personal and professional goal that I gave myself to strive for. Being recognized as a Master Code Professional by ICC means that I have been true to myself and my profession. Oh, and I got a really cool jacket! That was actually a surprise!
BSJ: How would you describe the value or benefits that have come with the recognition of your MCP status?
McMahan: I believe this status, as well as all ICC certifications, are desired among employers in this industry. In my opinion, it is the equivalent to a Masters of Code Degree specific to our field.
BSJ: What advice would you offer to those who are considering pursuing an MCP designation?
McMahan: I challenge everyone chasing this to go for it!
BSJ: How long have you been in the industry?
McMahan: 20 years.
BSJ: What major changes have you seen?
McMahan: Everything going electronic. As I type this we are in the midst of the coronavirus epidemic. Our office has gone from accepting paper plans to the office is closed and you need to submit everything electronically in a week's time. The writing was on the wall that this was our future, however, the need to distance ourselves from others to keep the virus from spreading has expedited the process. We are also doing remote inspections for the first time! I never thought I would see that done this soon, but here we are!
BSJ: What excites you about the future of your industry?
McMahan: As technology advances, we will be able to take advantage of it to improve safety on all fronts. The inspector and plans examiners of the future will be able to work from anywhere in the world!
BSJ: What is one piece of advice that you would give to those starting out in the industry?
McMahan: Find mentors. They may not be where you work. Get involved in code development at the local, state, national levels. Meet other people that do the same. Join organizations that support inspector training and code development where you are. I have been an active member in the Virginia Plumbing & Mechanical Inspectors Association for most of my career as an inspector. I have found fellowship there and mentors that I never would have had otherwise.
BSJ: Building safety is the focal point of our mission here at the Code Council. What is the importance of building safety to you? How has ICC helped you in your career and commitment to public safety?
McMahan: We tend to say in this industry, "We know we have done our job if nothing happens." ICC and the code development process that they have created gives us a balanced and fair process to develop a safety standard that rivals every other building safety standard out there. ICC has helped by making that standard more accessible, for FREE to everyone than ever before. I can guide a contractor or designer over the phone to a code section and let him read it in a couple of minutes. I equate that to teaching a man to fish so he can feed himself for life!
BSJ: Obtaining all those ICC certifications is quite an accomplishment. What are you going to do now that you have achieved this goal?
McMahan: Set more goals and achieve those. Never stop challenging yourself. I am a manager now, something that I hoped would happen one day. I look forward to mentoring those that I manage and hopefully passing the torch to them as I get too old to do this one of these days. I hope some of them if not all carry the torch forward for the new era that is yet to come.
BSJ: Thank you, Anthony, and congratulations. You have definitely been an encouragement to us all in your pursuit of excellence.
To earn the Code Council's elite MCP designation, a candidate must first pass 10 core Code Council exams plus a number of elective Code Council exams. Typical Master Code Professionals hold 17 or more Code Council certifications. The Master Code Professional designation requires certified individuals to complete an additional 60 hours of Continuing Education Units every three years to maintain active status.
"The Master Code Professional certification is the pinnacle of all Code Council certifications, representing a level of effort, knowledge, and dedication that elevates not only the individual achieving it but the code official profession as a whole," said Code Council Chief Executive Officer Dominic Sims, CBO.
Master Code Professionals are typically responsible for all technical and management aspects of code enforcement with duties that range from the management of a code enforcement department to the supervision of inspectors and plan reviewers.
"Congratulations to Anthony on achieving this important and significant accomplishment," said Autumn Saylor, program services manager of the Code Council's Assessment Center. "I challenge and encourage all code professionals to strive for this level of achievement, and I look forward to congratulating more Master Code Professionals in the future."
To learn more about how you can join this elite group and let us help you open the door to increased professional challenges and career advancement, click here.