Masters of code: Daniel Dabler achieves the gold standard of code certification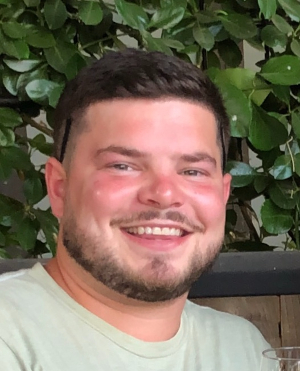 It's considered the Ph.D. of building safety codes certification. The Master Code Professional (MCP) is the highest level of designation the International Code Council offers and is the "gold standard" for demonstrating proficiency in the code profession. The Code Council has certified thousands of individuals, but only a small select number have attained this high level of achievement: just over 800 MCP professionals worldwide. Their achievements are a benefit to the code enforcement profession as well as their communities.
To obtain this level of certification requires and demonstrates a commitment to the profession, diverse knowledge of codes and a high level of self-initiative. Daniel Dabler is the latest to join the elite group of Master Code Professionals. In this exclusive feature for the Building Safety Journal, we asked Daniel to share his experience on obtaining the MCP designation, highlights of his professional career and any insights or advice he has concerning the industry.
Daniel Dabler
Building Inspector III
Clark County Building Department
Vancouver, Washington, United States
International Code Council member for two years
Chemeketa Chapter of International Code Council
BSJ: What led you to pursue and obtain MCP certification?
Dabler: My passion for the building codes, I really enjoying understanding why things are done a certain way, it helps me see it in a whole new light and really think outside of the box! After seeing how many amazing people are in this industry, I really feel like I found my calling. There are some amazing code officials in this industry that are willing to pour into others strictly out of the kinds of their hearts! That's something I want to be a part of! Pursuing the MCP was something that I felt like would set me up to serve my team the best that I can and so that was a huge driving force for me, as well as I just genuinely want to be the best version of myself that I can be in whatever it is that I do! I felt like this was the start to that path.
BSJ: How did you study and prepare for the many exams you took as a part of your MCP designation?
Dabler: I would say my biggest resource has been the Building Inspection Technology Program through Chemeketa Community College! We have a long list of phenomenal instructors that are incredibly passionate about what they do! I can personally say that seeing the passion they have for what they do has been a major driving factor for me! As for the exams that our program doesn't cover yet, the ICC Flashcards were a huge resource for me, reading the codebooks every night before bed, and reaching out to some amazing people I have met through Linkedin for any tips or guidance on future exams!
BSJ: What does achieving the prestigious MCP status mean to you?
Dabler: It means the world to me! It was a goal I set for myself after becoming paralyzed, knowing that I would have to be patient with myself during the time I needed to spend relearning simple tasks that I use to take for granted. I am extremely honored to be called a Master Code Professional, it is something that I really wanted to achieve and that I worked really hard for. Whenever those two factors are combined it is a very rewarding outcome. It wouldn't be fair to not mention how blessed I am to have such an amazing support team around me, without them none of this would have been possible. It feels good to make them proud!
BSJ: How would you describe the value or benefits that have come with the recognition of your MCP status?
Dabler: It's the Cadillac of certifications! I think it is an honor to be able to be part of a group with so many intelligent individuals! I believe having the certification shows a lot about you and how dedicated you are to your career. I believe it comes with a big responsibility to be someone in the industry that is willing to help others achieve their ultimate success! BUT, I think it is very important to remember it doesn't stop here, you have to always be working towards constant never-ending improvement and realize that you will never just be "there" there will always be room to keep pushing to be the absolute best version of yourself that you can possibly be!
BSJ: What advice would you offer to those who are considering pursuing an MCP designation?
Dabler: I would have to say submerge yourself in the code, surround yourself with amazing people in the industry, step out of your comfort zone and make sure this is something you are incredibly passionate about! I believe if it is something you find passion in, you will be incredibly successful! I achieved my MCP with a lot of hard work, determination and it wasn't cheap but I had a smile on my face the entire way because it is something that I am so excited to be a part of! I couldn't be any happier than where I am today!
BSJ: How long have you been in the industry?
Dabler: Two years.
BSJ: What major changes have you seen?
Dabler: Well I have not been in the industry for very long, in September of 2019 I started attending the Building Inspection Technology program through Chemeketa Community College in my hometown of Salem, OR. I would say the biggest change I have seen is seeing how local building departments have adapted to COVID-19. It has actually been a huge blessing for me because about a year into the program I was in a major accident that severed my spinal cord and left me paralyzed from my chest down. The major increase in the use of technology and electronic plan review has really been what has been able to give me a bright hopeful future in this industry!
BSJ: What excites you about the future of your industry?
Dabler: A LOT! Right now I look forward to bringing value to my team and being the coworker that everyone is so excited to see! I really look forward to being a part of Building Safety in my community and someday being able to share with my grandkids all the buildings that I was fortunate enough to be a part of! I also really look forward to giving back to others that are getting into the industry! I am so thankful to have had such amazing support and help from others in the industry that were willing to share their time with me, I really look forward to being able to give my time back and hopefully help others be even better in the next generation!
BSJ: What is one piece of advice that you would give to those starting out in the industry?
Dabler: I would say make sure to push yourself to be better each and every day, keep a positive attitude and take steps out of your comfort zone and you will succeed! to be honest, I feel like I should be the one taking advice rather than giving it, but if there is anyone out there that I can help achieve their dreams, I am here to help!
BSJ: Building safety is the focal point of our mission here at the Code Council. What is the importance of building safety to you? How has ICC helped you in your career and commitment to public safety?
Dabler: Building safety is incredibly important, I believe the importance of it is underestimated in the public eye. Our number one role as Building Officials I believe should be building safety for the public and our communities for that specific reason. It is not something that we think about when we walk into a public structure, we aren't thinking about what happens if a fire breaks out, or a structure collapses. It is not until something catastrophic happens that we start to think about that, and very commonly it is already too late. That is why building safety is so important in our role! I had an instructor call us "First Preventers" and it will forever stick! I believe in our role it is so important to always do the right thing when no one is watching because if you think about it no one ever mentions how "safe" buildings in their community are to the public. The only time something is said is when something bad happens. So we have to be the ones that do it because we genuinely want the best for our communities with no expectation of any praise, Solely because we know it's what's best for the public. We make big impacts when no one is watching and I love that about what I do. I am a firm believer in doing the right thing with no expectations of anything in return, and you will be the best version of yourself that you can be!
ICC is absolutely amazing! I have never been so happy to be a member of something! I love being able to purchase all my books and exams through ICC because I like seeing my money go to such an amazing company that I get to be a part of! ICC has done a lot for our Chemeketa Chapter which I am currently the president of and I could not be any more thankful for their support! I was also chosen by Alan Boswell to be a part of the ICC Board Shadow Program and with only being in a wheelchair for a year now and the idea of making a trip all the way out to Pittsburgh, PA for a week is a little scary for me, but ICC has done so much to make the trip possible for me and to make me feel confident to the fact where I get to be so excited and have something to look forward to rather than be scared of all the new things I may run into! So thank you so very much ICC!
BSJ: Obtaining all those ICC certifications is quite an accomplishment. What are you going to do now that you have achieved this goal?
Dabler: It is a huge accomplishment! I am so grateful to be able to begin my career with these under my belt and hopefully serve my amazing team in a very helpful way! It's wild to be in a position where I am just getting started in my career and have already accomplished such a huge goal of mine, but I have more to learn than any other MCP out there. Now it is time to learn how to apply it and learn from everyone around me! This is just the beginning, I have so much more learning to do to catch up with all the amazing Code Officials around me! Next goal is to become the best coworker and employee that my team could ever ask for! It is always my goal to be someone that everyone gets excited to see or makes them feel the best about themselves, that is what genuinely makes me happy!
BSJ: Thank you, Daniel, and congratulations. You have definitely been an encouragement to us all in your pursuit of excellence.
To earn the Code Council's elite MCP designation, a candidate must first pass 10 core Code Council exams plus a number of elective Code Council exams. Typical Master Code Professionals hold 17 or more Code Council certifications. The Master Code Professional designation requires certified individuals to complete an additional 60 hours of Continuing Education Units every three years to maintain active status.
"The Master Code Professional certification is the pinnacle of all Code Council certifications, representing a level of effort, knowledge, and dedication that elevates not only the individual achieving it but the code official profession as a whole," said Code Council Chief Executive Officer Dominic Sims, CBO.
Master Code Professionals are typically responsible for all technical and management aspects of code enforcement with duties that range from the management of a code enforcement department to the supervision of inspectors and plan reviewers.
"Congratulations to Daniel on achieving this important and significant accomplishment," said Autumn Saylor, director of the Code Council's Assessment Center. "I challenge and encourage all code professionals to strive for this level of achievement, and look forward to congratulating more Master Code Professionals in the future."
To learn more on how you can join this elite group and let us help you open the door to increased professional challenges and career advancement, click here.