Masters of Code: Jason VanHoy achieves the gold standard of code certification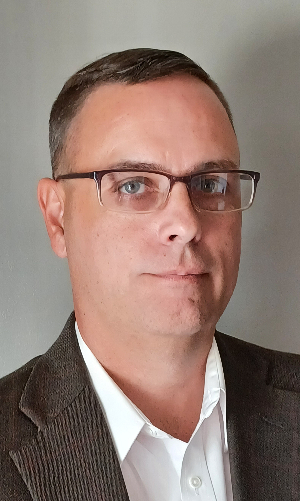 It's considered the Ph.D. of building safety codes certification. The Master Code Professional (MCP) is the highest level of designation the International Code Council offers and is the "gold standard" for demonstrating proficiency in the code profession. The Code Council has certified thousands of individuals, but only a small select number have attained this high level of achievement: just over 800 MCP professionals worldwide. Their achievements are a benefit to the code enforcement profession as well as their communities.
To obtain this level of certification requires and demonstrates a commitment to the profession, diverse knowledge of codes and a high level of self-initiative. Jason VanHoy is the latest to join the elite group of Master Code Professionals. In this exclusive feature for the Building Safety Journal, we asked Jason to share his experience on obtaining the MCP designation, highlights of his professional career and any insights or advice he has concerning the industry.
Jason VanHoy
Building Official
Sullivan County
Blountville, Tennessee
International Code Council member for four years
BSJ: What led you to pursue and obtain MCP certification?
VanHoy: As I progressed through obtaining my initial certifications I realized that all the codes are closely integrated and that it would be beneficial to know each one and how they work together.
BSJ: How did you study and prepare for the many exams you took as a part of your MCP designation?
VanHoy: I utilized ICC study material spending many nights and weekends over four years.
BSJ: What does achieving the prestigious MCP status mean to you?
VanHoy: It means a lot. I hope that it shows to my peers, employer and the citizens of our jurisdiction my level of commitment.
BSJ: How would you describe the value or benefits that have come with the recognition of your MCP status?
VanHoy: I believe the recognition confirms and acknowledges the personal dedication that is required to obtain the MCP certification.
BSJ: What advice would you offer to those who are considering pursuing an MCP designation?
VanHoy: My advice would be to set goals and timelines. Use training material and try to adhere to a schedule the best you can.
BSJ: How long have you been in the industry?
VanHoy: Four years.
BSJ: What major changes have you seen?
VanHoy: The most prominent change I have witnessed is the utilization of remote inspections and online training.
BSJ: What excites you about the future of your industry?
VanHoy: The new technology that is becoming available to streamline permitting, inspections and communication.
BSJ: What is one piece of advice that you would give to those starting out in the industry?
VanHoy: Be involved, ask questions and set goals. Commit to always being willing to learn.
BSJ: Building safety is the focal point of our mission here at the Code Council. What is the importance of building safety to you? How has ICC helped you in your career and commitment to public safety?
VanHoy: The health, safety and welfare of the public is my main concern. ICC has helped my career by providing educational tools and resources to build my knowledge. The ability to obtain certifications to test my knowledge and understanding has also been extremely helpful.
BSJ: Obtaining all those ICC certifications is quite an accomplishment. What are you going to do now that you have achieved this goal?
VanHoy: I am going to apply what I have learned and continue to learn new things. I hope at some point to be able to share what I have learned by teaching.
BSJ: Thank you, Jason, and congratulations. You have definitely been an encouragement to us all in your pursuit of excellence.
To earn the Code Council's elite MCP designation, a candidate must first pass 10 core Code Council exams plus a number of elective Code Council exams. Typical Master Code Professionals hold 17 or more Code Council certifications. The Master Code Professional designation requires certified individuals to complete an additional 60 hours of Continuing Education Units every three years to maintain active status.
"The Master Code Professional certification is the pinnacle of all Code Council certifications, representing a level of effort, knowledge, and dedication that elevates not only the individual achieving it but the code official profession as a whole," said Code Council Chief Executive Officer Dominic Sims, CBO.
Master Code Professionals are typically responsible for all technical and management aspects of code enforcement with duties that range from the management of a code enforcement department to the supervision of inspectors and plan reviewers.
"Congratulations to Jason on achieving this important and significant accomplishment," said Autumn Saylor, Director of the Code Council's Assessment Center. "I challenge and encourage all code professionals to strive for this level of achievement, and look forward to congratulating more Master Code Professionals in the future."
To learn more on how you can join this elite group and let us help you open the door to increased professional challenges and career advancement, click here.