Masters of Code: Kevin Barthel achieves the gold standard of code certification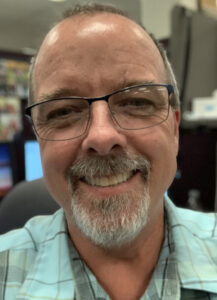 It's considered the Ph.D. of building safety codes certification. The Master Code Professional (MCP) is the highest level of designation the International Code Council offers and is the "gold standard" for demonstrating proficiency in the code profession. The Code Council has certified thousands of individuals, but only a small select number have attained this high level of achievement: just over 800 MCP professionals worldwide. Their achievements are a benefit to the code enforcement profession as well as their communities.
To obtain this level of certification requires and demonstrates a commitment to the profession, diverse knowledge of codes and a high level of self-initiative. Kevin Barthel is the latest to join the elite group of Master Code Professionals. In this exclusive feature for the Building Safety Journal, we asked Kevin to share his experience on obtaining the MCP designation, highlights of his professional career and any insights or advice he has concerning the industry.
Kevin Barthel
General Inspections Field Supervisor
City of Phoenix
Phoenix, Arizona, United States
International Code Council Associate membership under the City of Phoenix membership
BSJ: What led you to pursue and obtain MCP certification?
Barthel: After achieving the residential combination inspector's certification, I found myself with a desire to continue to expand my knowledge and eventually the process evolved into a personal challenge. Much like a mountain climber, this MCP was my Everest! My carrier with the city of Phoenix began as a housing rehabilitation specialist within our Neighborhood Services Department. There, I had an amazing mentor and supervisor (John Baxter) who lit the fire within me. Baxter realized my potential early on and with some encouraging words, my journey began. My first certification was back in August of 2016 and it was soon after I accepted an offer from our Planning & Development Department to join the residential inspections team. Fast forward just a few years and several promotions later, I now supervise a team of 10 residential inspectors in the fifth largest city in the U.S. No stopping now, the momentum is in place and I'm confident this is just the next chapter of more amazing opportunities.
BSJ: How did you study and prepare for the many exams you took as a part of your MCP designation?
Barthel: My preferred style of learning is hands-on, I found early on that I gained the ability to quickly understand and navigate the various ICC testing resources by exploiting third-party practice exams. Getting my nose into every book, chapter of various disciplines took time and serious commitment over the course of all the different learning. I wanted to not only be a student of the code but to be able to apply the code in a practical manner. This testing and the certifications experience greatly enhanced my professional capacity and I have gained a much broader foundation of code knowledge across many spectrums.
BSJ: What does achieving the prestigious MCP status mean to you?
Barthel: Obtaining the MCP designation not only serves my personal ambitions to achieve this monumental goal but also truly reflects my desire to continue learning and sharing that knowledge with others along the way. If it was easy, everyone would do it! This effort was neither easy or without sacrifice, my family alone knows the time dedicated to obtaining each certification and none were easy or slam dunk!
BSJ: How would you describe the value or benefits that have come with the recognition of your MCP status?
Barthel: One of the greatest benefits to both myself and our organization is the enhanced knowledge gained and the ability to better serve our customers with the highest level of confidence and professionalism. The MCP designation is not only a revered credential but it also brings with it a great responsibility to raise up those around us and I feel I'm leading by example.
BSJ: What advice would you offer to those who are considering pursuing an MCP designation?
Barthel: The best advice I can offer anyone is to make the decision and stick to it no matter how discouraged you may feel at times, cross that finish line and if for nothing else — do it for yourself to achieve an incredible personal accomplishment. Now get after it! Be steady, persistent and relentless in your effort!
BSJ: How long have you been in the industry?
Barthel: Twenty-five years in construction and five years in code enforcement.
BSJ: What major changes have you seen?
Barthel: The way we build and the evolution of new products available today are way beyond anything we had anticipated 20 years ago! I see the greatest changes as it relates to energy conservation and the use of much more climate-specific design, components utilized and mechanical systems. Changes within the inspection arena include programs such as virtual inspections allowing us to maximize our staffing resources while also offering more convenience to our customers with respect to scheduling.
BSJ: What excites you about the future of your industry?
Barthel: What excites me most is the use of various technologies that are quickly proving themselves as priceless tools, as for example our smartphones now allow for near immediate virtual response or inspections. Didn't see that coming 20 years ago! COVID has of course forced many changes in the way we all do business to include 100-percent online electronic plan review, which would have been a tough sell just two years ago. Technology will by far have the greatest impact on our future operations.
BSJ: What is one piece of advice that you would give to those starting out in the industry?
Barthel: Always be willing to learn with an open mind, and know it is okay to ask questions, lots of questions! Establish clear development goals and share your ambitions with those around you, ask those around you how advancement works or what future opportunities for advancement look like. Your management team or supervisor should always be willing to help you create a roadmap for success and professional growth. Be like a sponge and soak up all the information you can, use online resources and seek virtual learning through various platforms or media; learning never ends!
BSJ: Building safety is the focal point of our mission here at the Code Council. What is the importance of building safety to you? How has ICC helped you in your career and commitment to public safety?
Barthel: Those around me know I take safety seriously and I work hard to ensure both myself and my team are consistent in our expectations, interpretations and have a shared vision to achieve desired outcomes. Difficult customers can present the greatest challenge, these require some extra time and attention, most will come around and appreciate the reasoning behind code correction requirements — it's all about life safety! Additionally, my view of pools has drastically transformed from my former life as a residential builder to now working within the code compliance side of the business. Obviously, living here in the desert our pools are abundant and occasionally new pool owners debate barrier requirements, we hold firm to our requirements and never waiver.
BSJ: Obtaining all those ICC certifications is quite an accomplishment. What are you going to do now that you have achieved this goal?
Barthel: So now what? I believe like most individuals who seek to expand their professional portfolio this learning will continue, I will work to maintain all I have gained and grow this knowledge through continued education and other opportunities. I continually assess my goals and write down my objectives (I don't share that with anyone). I keep my goals right in front of me as a reminder of what opportunities rest on the horizon – my motivation! Only time will determine where my path takes me, that chapter is yet to be written.
I truly enjoy and appreciate those I work with daily here at the city of Phoenix Planning & Development Department. These are some of the highest-regarded professionals I've ever known within the industry.
BSJ: Thank you, Kevin, and congratulations. You have definitely been an encouragement to us all in your pursuit of excellence.
To earn the Code Council's elite MCP designation, a candidate must first pass 10 core Code Council exams plus a number of elective Code Council exams. Typical Master Code Professionals hold 17 or more Code Council certifications. The Master Code Professional designation requires certified individuals to complete an additional 60 hours of Continuing Education Units every three years to maintain active status.
"The Master Code Professional certification is the pinnacle of all Code Council certifications, representing a level of effort, knowledge, and dedication that elevates not only the individual achieving it but the code official profession as a whole," said Code Council Chief Executive Officer Dominic Sims, CBO.
Master Code Professionals are typically responsible for all technical and management aspects of code enforcement with duties that range from the management of a code enforcement department to the supervision of inspectors and plan reviewers.
"Congratulations to Kevin on achieving this important and significant accomplishment," said Autumn Saylor, Director of the Code Council's Assessment Center. "I challenge and encourage all code professionals to strive for this level of achievement, and look forward to congratulating more Master Code Professionals in the future."
To learn more on how you can join this elite group and let us help you open the door to increased professional challenges and career advancement, click here.