Masters of Code: Kevin Shulman achieves the gold standard of code certification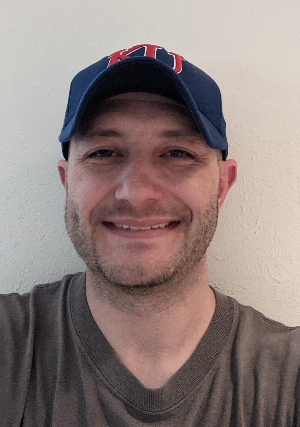 It's considered the Ph.D. of building safety codes certification. The Master Code Professional (MCP) is the highest level of designation the International Code Council offers and is the "gold standard" for demonstrating proficiency in the code profession. The Code Council has certified thousands of individuals, but only a small select number have attained this high level of achievement: just over 800 MCP professionals worldwide. Their achievements are a benefit to the code enforcement profession as well as their communities.
To obtain this level of certification requires and demonstrates a commitment to the profession, diverse knowledge of codes and a high level of self-initiative. Kevin Shulman is the latest to join the elite group of Master Code Professionals. In this exclusive feature for the Building Safety Journal, we asked Kevin to share his experience on obtaining the MCP designation, highlights of his professional career and any insights or advice he has concerning the industry.
Kevin Shulman
Building Inspector/Plans Examiner
City of Lafayette
Lafayette, Colorado, United States
Colorado Chapter ICC (through the city)
BSJ: What led you to pursue and obtain MCP certification?
Shulman: Since I am working for a city with a smaller population and thus a smaller building department, I am expected to have a reasonable knowledge of all aspects of building construction — from electrical to energy conservation to accessibility — so I felt it was important that I have a variety of certifications to be able to demonstrate that knowledge. Once I heard about the MCP certification and looked at the certifications that I already had, it only made sense to me that I obtain the other certifications required to obtain the MCP designation.
BSJ: How did you study and prepare for the many exams you took as a part of your MCP designation?
Shulman: For most of the certifications, the ICC study companions were quite useful and ended up being all that I needed to pass several of the exams. Some of the examinations didn't have a specific study companion that covered the entire exam (the legal module of the CBO or the Fire Plans Examiner, for example) so I had to put in extra study time, which meant that there were a couple of books that I read cover to cover or I compared the table of contents in each book to the test outline and read what appeared to be most relevant to the exam.
BSJ: What does achieving the prestigious MCP status mean to you?
Shulman: I am proud to be part of an elite group of people in my industry that possess the knowledge to help in virtually every aspect of building department administration.
BSJ: How would you describe the value or benefits that have come with the recognition of your MCP status?
Shulman: The employment opportunities that come with the MCP designation are immeasurable. Essentially, the time it took for me to obtain the MCP designation would be comparable to earning a college degree, in my opinion.
BSJ: What advice would you offer to those who are considering pursuing an MCP designation?
Shulman: Ask questions. Never stop reading the codebooks and keep an open mind when it comes to how the code is interpreted.
BSJ: How long have you been in the industry?
Shulman: Eighteen years.
BSJ: What major changes have you seen?
Shulman: When I started in 2003 as an electrical apprentice, the I-Codes were just beginning to be adopted and since I have been involved the changes in technology alone have been amazing. Exterior walls (2 x 4) were standard when I started and now 2 x 6 walls are standard. Lighting has gone from incandescent to fluorescent and now to LED. Motion sensors and dimmers are more common than standard switches. They are not always productive changes as anyone that has had to troubleshoot a tripping arc-fault circuit, but as the technology is improved, the product does become more reliable and ultimately safe and useful.
BSJ: What excites you about the future of your industry?
Shulman: I have read about some of the changes to the 2021 codes and it just shows how much new technology is being incorporated into the codes. The energy code is improving by leaps and bounds as we keep designing buildings that are more energy-friendly.
BSJ: What is one piece of advice that you would give to those starting out in the industry?
Shulman: For someone starting out in the trades, pay close attention to the experienced people on the job and make sure you get some classroom education as well (that is where you learn code requirements and best practices). For someone starting in building code administration, I would have similar advice and add how important it is to try and obtain all of the certifications you need to do your job in the first five or 10 years.
BSJ: Building safety is the focal point of our mission here at the Code Council. What is the importance of building safety to you? How has ICC helped you in your career and commitment to public safety?
Shulman: Building safety is the reason I have a job and I take the task of promoting building safety to the best of my ability very seriously. I will never turn down an opportunity to try to help educate the general public and anyone in the trades as to the importance of building safety. Obviously, the support and the variety of documents published by the ICC have provided a great amount of support to my skill set, and the networking opportunities available through the various chapters provide an inspector with valuable resources.
BSJ: Obtaining all those ICC certifications is quite an accomplishment. What are you going to do now that you have achieved this goal?
Shulman: I hope to spend some more time on various hobbies. That said, with the codes changing every three years there is always something new to learn in the various codes. An inspector should always take some time for studying.
BSJ: Thank you, Kevin, and congratulations. You have definitely been an encouragement to us all in your pursuit of excellence.
To earn the Code Council's elite MCP designation, a candidate must first pass 10 core Code Council exams plus a number of elective Code Council exams. Typical Master Code Professionals hold 17 or more Code Council certifications. The Master Code Professional designation requires certified individuals to complete an additional 60 hours of Continuing Education Units every three years to maintain active status.
"The Master Code Professional certification is the pinnacle of all Code Council certifications, representing a level of effort, knowledge, and dedication that elevates not only the individual achieving it but the code official profession as a whole," said Code Council Chief Executive Officer Dominic Sims, CBO.
Master Code Professionals are typically responsible for all technical and management aspects of code enforcement with duties that range from the management of a code enforcement department to the supervision of inspectors and plan reviewers.
"Congratulations to Kevin on achieving this important and significant accomplishment," said Autumn Saylor, director of the Code Council's Assessment Center. "I challenge and encourage all code professionals to strive for this level of achievement, and look forward to congratulating more Master Code Professionals in the future."
To learn more on how you can join this elite group and let us help you open the door to increased professional challenges and career advancement, click here.