Masters of Code: Paul Messplay achieves the gold standard of code certification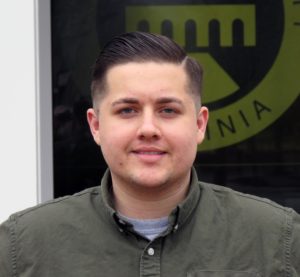 It's considered the Ph.D. of building safety codes certification. The Master Code Professional (MCP) is the highest level of designation the International Code Council offers and is the "gold standard" for demonstrating proficiency in the code profession. The Code Council has certified thousands of individuals, but only a small select number have attained this high level of achievement: just over 800 MCP professionals worldwide. Their achievements are a benefit to the code enforcement profession as well as their communities.
To obtain this level of certification requires and demonstrates a commitment to the profession, diverse knowledge of codes and a high level of self-initiative. Paul Messplay is the latest to join the elite group of Master Code Professionals. In this exclusive feature for the Building Safety Journal, we asked Messplay to share his experience on obtaining the MCP designation, highlights of his professional career and any insights or advice he has concerning the industry.
---
Paul Messplay, IV
Residential Plans Examiner
County of Hanover, Virginia
International Code Council member for three years
ICC Region VII Chapter
BSJ: What led you to pursue and obtain MCP certification?
Messplay: The Master Code Professional certification is the Mount Everest of building code enforcement certifications. I was attracted to the pursuit of obtaining the ultimate, premier certification of my industry. It is a certification reserved for some of the hardest working, mission-driven building code enforcement professionals.
BSJ: How did you study and prepare for the many exams you took as a part of your MCP designation?
Messplay: I began the pursuit for MCP designation with four certifications under my belt: Residential Plans Examiner, Residential Building Inspector, Building Plans Examiner and Commercial Building Inspector.
At the beginning of 2018, I gave myself an incredibly lofty goal of obtaining my CBO and MCP certifications in one year. I wrote down all of the exams I would need for these designations and plotted them on a calendar for the year, which had me taking between one and three exams on average every month of 2018.
I purchased all of the available study guides and flashcards for the exams, which proved to be incredibly valuable. Beyond that, my co-workers JD Duvall and Nick Atkinson were a tremendous help in preparing for the mechanical, plumbing, fuel gas and electrical exams.
Time management, dedicating time to studying every night, and collaborating with my coworkers were instrumental in my preparation for the exams.
BSJ: What does achieving the prestigious MCP status mean to you?
Messplay: I'm a big believer in the "a rising tide raises all ships" adage. My hope is that achieving the MCP designation will encourage my coworkers to pursue more professional development opportunities and that it will encourage my ICC colleagues to set their sights high.
BSJ: How would you describe the value or benefits that have come with the recognition of your MCP status?
Messplay: MCP status has conferred in me a greater sense of confidence in my field. I'm relatively young compared to others in my industry (31 as of writing this) so there have been some barriers on that front. MCP status helps elevate my credibility and allows me to be a greater resource to my colleagues, customers and citizens.
BSJ: What advice would you offer to those who are considering pursuing an MCP designation?
Messplay: If you believe it, you can achieve it.
BSJ: How long have you been in the industry?
Messplay: Eight years.
BSJ: What major changes have you seen?
Messplay: Green building and stronger energy code requirements. The future success of our industry will be predicated on our ability to understand these codes.
BSJ: What excites you about the future of your industry?
Messplay: I'm excited about the industry becoming more accessible for younger generations through the High School Technical Training Program.
BSJ: What is one piece of advice that you would give to those starting out in the industry?
Messplay: The building industry is large and diverse. You have the opportunity to shape your career and be the master of your own fate.
BSJ: Building safety is the focal point of our mission here at the Code Council. What is the importance of building safety to you? How has ICC helped you in your career and commitment to public safety?
Messplay: The true measure of a society is how it treats its weakest members. Part and parcel to that is the ability for everyone to be able to access safe, habitable buildings. I believe our role as members of code enforcement is to be able to protect everyone in our communities, especially the most vulnerable.
The Code Council has provided incredible training opportunities to me, my coworkers and my colleagues to be the first preventers in the building industry. The Code Council has allowed us, and continues to push us, to become the best possible stewards to our communities.
BSJ: Obtaining all those ICC certifications is quite an accomplishment. What are you going to do now that you have achieved this goal?
Messplay: I have a bachelor's degree and a master's degree, but I've decided to go back to school to get a bachelor's degree in civil engineering.
BSJ: Thank you Paul and congratulations. You have definitely been an encouragement to us all in your pursuit of excellence.
---
To earn the Code Council's elite MCP designation, a candidate must first pass 10 core Code Council exams plus a number of elective Code Council exams. Typical Master Code Professionals hold 17 or more Code Council certifications. The Master Code Professional designation requires certified individuals to complete an additional 60 hours of Continuing Education Units every three years to maintain active status.
"The Master Code Professional certification is the pinnacle of all Code Council certifications, representing a level of effort, knowledge, and dedication that elevates not only the individual achieving it but the code official profession as a whole," said Code Council Chief Executive Officer Dominic Sims, CBO.
Master Code Professionals are typically responsible for all technical and management aspects of code enforcement with duties that range from the management of a code enforcement department to the supervision of inspectors and plan reviewers.
"Congratulations to Paul on achieving this important and significant accomplishment," said Michelle Porter, director of the Code Council's Assessment Center. "I challenge and encourage all code professionals to strive for this level of achievement, and look forward to congratulating more Master Code Professionals in the future."
To learn more on how you can join this elite group and let us help you open the door to increased professional challenges and career advancement, click here.