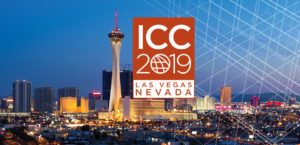 The lineup of speakers for the International Code Council's 2019 Annual Conference in Las Vegas, Nev., will prove to be highly informative and enlightening for attendees and, in many respects, will also highlight the Code Council family of solutions' evolving role in the building safety and fire prevention industry.
These individuals possess extensive backgrounds and expertise in developing and implementing new age initiatives that provide unique solutions to complex issues jurisdictions face around the globe. Whether it is resiliency and mitigation solutions for communities or securing ample water supplies and a greener built environment, these thought leaders are playing key roles in shaping the communities of the future.
Dame Judith Hackitt, world-renowned expert on the Grenfell Tower Fire, will keynote the conference's Annual Business Meeting on Monday, Oct. 21, and share insights about her research on the infamous fire, building regulations and fire safety related to multistory buildings. Mike Murphy, an industry leader with more than 40 years of law enforcement and public service experience, will serve as keynote speaker for the Members Luncheon on Tuesday, Oct. 22, where he will address the demands and rewards of ensuring public safety and being an essential service member of the community.
Keynoting Global Connections Day on Wednesday, Oct. 23, will be David Johnson, Deputy General Manager for the Southern Nevada Water Authority, who will discuss Las Vegas' approach to innovation and sustainable water management. Global Connections Day 2019, sponsored by the Code Council family of solutions, will focus on the novel approaches and new technologies that are being employed in the U.S. and internationally to address the water challenges of the global community. The Code Council is committed to protecting and ensuring the safety of water supplies and sources throughout the United States and the world, and this year will share this commitment through its water-focused and interactive Global Connections Day in conjunction with the U.S. Water Alliance's "Imagine a Day Without Water" campaign dedicated to our most precious natural resource.
Finally, Dr. Daniel Kaniewski, Deputy Administrator for Resilience for the Federal Emergency Management Agency, will join a prestigious group of speakers at the Government Relations Forum on Tuesday, Oct. 22, to share updates on FEMA's multiple programs supporting efforts to build community resilience through the adoption and enforcement of building codes including through implementation of the Disaster Recovery Reform Act. This year's forum will focus on the important role of codes and standards in resilience and hazard mitigation and will provide members and participants with the latest information on how building codes and standards help communities achieve resilience goals and reduce the costs and impacts of disasters.
The Code Council Annual Conference offers education programs for building safety professionals at all levels of their career that cover the I-Codes, disaster response, leadership, new technologies and more. Conference participants also receive free entrance to the Building Safety & Design Expo, where they can attend additional education sessions, talk with exhibitors, and collect information about the latest construction techniques, technology, building products and applications. Other conference activities include the Ron Burton Golf Outing and the Bob Fowler Motorcycle Ride.
Code Council staff and this year's host committee are working hard to put the finishing touches on what will be a professionally rewarding experience for all who attend. In addition to the list of distinguished speakers, this year's event also will feature the Group B Public Comment Hearings, Annual Business Meeting, expanded educational opportunities, lots of time to indulge in great events on the "strip" and experience the latest cutting-edge technology in the expo hall. Las Vegas, here we come!
Best regards,

Dominic Sims, CBO
Chief Executive Officer
International Code Council