Tonya Hoover named Deputy U.S. Fire Administrator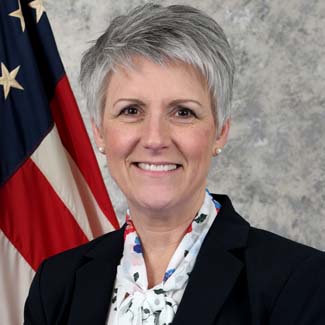 National Fire Academy Superintendent Tonya Hoover has been named Deputy U.S. Fire Administrator and will oversee day-to-day operations for the U.S. Fire Administration (USFA). With more than 20 years of management experience in both local and state government, she will be responsible for a multitude of high-level tasks and operations at the USFA, including the annual training of more than 100,000 first responders at and through the National Fire Academy; the National Fire Incident Reporting System; the USFA's fire prevention, public information and public education programs; and the 26 campus buildings and grounds of the historic National Emergency Training Center in Emmitsburg, Md.
Hoover will continue her work as the National Fire Academy superintendent, providing leadership for the National Fire Academy's ongoing efforts to enhance the ability of fire and emergency services to deal more effectively with emergencies.
She previously served as California State Fire Marshal from July 2009 to July 2016, putting her in charge of statewide fire prevention, fire engineering, fire service training, pipeline safety, code and regulations development, analysis and implementation, and wildland-urban interface programs.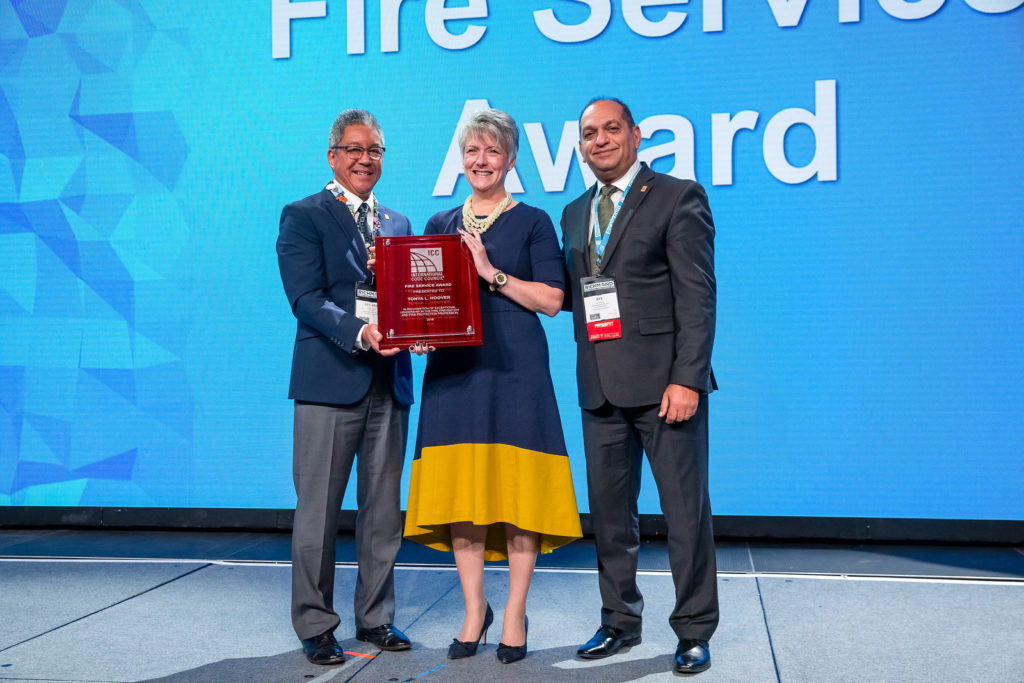 Recognized as a tireless advocate for fire and life safety, Hoover received the 2018 International Code Council Fire Service Award during the Members Luncheon on Oct. 23, 2018, at the 2018 Annual Conference in Richmond, Va. The Fire Service Award is given to a member whose professional abilities and leadership serve as an example to all fire prevention and fire protection professionals. It is presented in honor of Robert W. Gain, a founder of the Uniform Fire Code and a prominent member of the organizations that created the International Fire Code.
In addition to her dedication on the job, Chief Hoover volunteers her time to fire safety efforts on the national and international levels. She is a member of the board of directors for the National Fire Protection Association and the International Fire Service Training Association. She is also an active Code Council member, having served on the International Fire Code Development Committee, the Fire Service Membership Council Governing Committee and the Nominating Committee.
Hoover is recognized across the building safety community as a leader in her field. She is a past recipient of the California Fire Chiefs Association's Charlie Gray Award and William Fox Award. In 2014, she received the Excellence in Fire and Life Safety Award, presented by the Code Council and the International Association of Fire Chiefs. Her passion and dedication have inspired many, and she embodies the true spirit of the fire service.