From military service to building safety
Over the next 15 years, the building industry will experience a loss of 80 percent of the existing skilled workforce. United States military veterans currently working in the building safety industry know that the International Code Council's Military Families Career Path Program is a great way to help solve that issue, and aid veterans transitioning to civilian life and their family members learn more about building safety career options.
In the past, the built industry has been the chosen career path of many veterans. In fact, a 2017 survey of Code Council members revealed that 50 percent of respondents had previously served in the military. And they wish there had been a Military Families Career Path Program in place to help them to enter the field quicker and easier.
Jim H. Brown, CBO, CFPS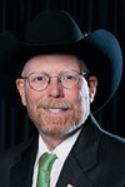 After almost 28 years of working in the built industry, Jim Brown, deputy building official for the city of Gillette, Wyo., and a Code Council board director, believes more than ever there is a strong correlation between his responsibilities during his United States Air Force service and his building safety career.
"The prevention of injury and loss of life, continued training, the focus on resilience, and last and most importantly not least, the art of service to others are the most prominent similarities," said Brown.
Brown served with two units in the U.S. Air Force from 1976–1980, first, with the 8th Tactical Deployment Control Squadron; then with the 334th Tactical Fighter Squadron, 4th Fighter Wing.
Although he was honorably discharged after providing and maintaining personal and safety equipment for pilots and weapon officers, transitioning to the civilian life was challenging.
He returned to Carroll County, Md., where he continued working in the construction field. But there were no benefits. "If you worked, you got a paycheck. If you did not work, you did not eat." said Brown.
As a newlywed, Brown was looking for a brighter future. Taking advantage of his construction experience, he applied for a building inspector position in Carroll County.
Although he doubted his qualifications for the position, to his surprise, Brown received the job offer and served as the youngest building inspector in the county under the mentorship of Richard Owings, a plans examiner in Carroll County. Owings took Brown under his wing and taught him about codes and engineering formulas. The rest is history.
Brown said he'd be honored to help show fellow vets the new career path. "You are welcome here in the building safety industry. There is an abundance of great opportunities for you. And thank you, thank you for your service."
Jeff Whitney, CBO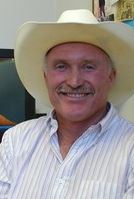 Jeff Whitney, building official for Grand County, Utah, since 1989, believes the building safety industry is quite similar to the military in terms of its regulations.
Whitney, a former Code Council board director, served in the U.S. Navy, where he specialized in dental prosthesis and assisted in emergency rooms during surgeries. He took charge of everything in the operating room, from assisting with x-rays, minor injuries and facial repairs, to maintaining emergency room technology.
"Military service helped me to focus, and most importantly gave me the discipline to work in the building safety industry," said Whitney, who holds 14 International Code Council certifications, including chief building official. He also served on the Utah Chapter of ICC Board of Directors for seven years, including president in 2004.
He believes transitioning from the military to civilian life in the built industry is relatively simple, especially convincing stakeholders that regulations, as they do in the military, save lives.
"Strong discipline, coupled with good communication skills, is needed to be successful in the industry," he stressed.
---
Related:
International Code Council taps U.S. veterans to fill looming construction industry void
Pursuing a passion for code inspection
---
Kris Bridges
Kris Bridges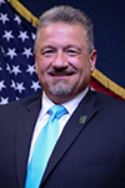 , building official for the city of Martinsville, Va., said his current inspections duties may seem like an odd transition from serving as a nuclear machinist mate aboard two submarines. In reality, he added, the Code Council's education materials and certifications have for years provided a pathway for military personnel to transition into a career as building safety professional.
"Both are amazingly similar and rely on the same basic skill sets," Bridges said. "The training and experience I gained during my military service translates almost daily into my responsibilities as a building official.
"From the basic refrigeration cycle and the principles of heat transfer and fluid flow, to being a part of a team, as well as being relied on to work independently.
"Accountability and integrity play a large part of military service and the same is true of building safety professionals. Both jobs require the ability to build relationships in a diverse work environment where it's often hard to be able to understand the various perspectives of those involved.
"Both require an understanding that the secret is not knowing everything in the manual or code book, but rather knowing how to find the applicable sections and, more importantly, how to apply specific technical requirements to the situation at hand.
"I learned many important lessons that contributed to my successes, but probably the most significant is to maintain a positive mental focus despite the hurdles."
Donny Phipps, CBO, CFM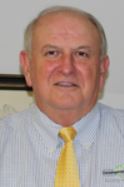 International Code Council Board Director Donny Phipps, CBO, CFM, building official in Richland County, S.C., still is looking for challenges in the building safety industry where he has served for 43 years, 29 with the city of Columbia and 14 with Richland County.
Part of that philosophy no doubt is due to the discipline taught in the military from a very young age from his father, who also was a veteran. In addition to his military background, Phipps' father also built homes and drew house plans. Phipps recalls earning extra spending money in high school by helping his father on job sites and drawing plans. Even as an Eagle Scout, Phipps' scoutmaster, another veteran, taught troop 331 the basics of the military drills and marching.
Phipps joined the military in September 1969 and served for three years, in part, as a squad leader as well as platoon guide in basic training. He later attended Advanced Individual Training in Ft. Belvoir, Va., for bridge design and drafting. Phipps' later military time was spent at Ft. Leonard Wood, Mo., as a drill sergeant helping to prepare troops for the introduction to basics of combat.
After a brief post-military career in hotel management, Phipps began working as a housing inspector in the city of Columbia in October of 1974 and moved through the ranks to the building official/director of inspections for 13 years. He retired after 29 years with Columbia and moved on to Richland County.
"Serving in the Army prepared me for the many challenging and rewarding experiences that I've encountered," he said. "It was the best thing that happened to me. I am proud of my military experience and as a code official and feel both the military and the building safety industry provide a quality service of safety to the public."