A man and his code: Inside the people-focused ethos of Jeff Whitney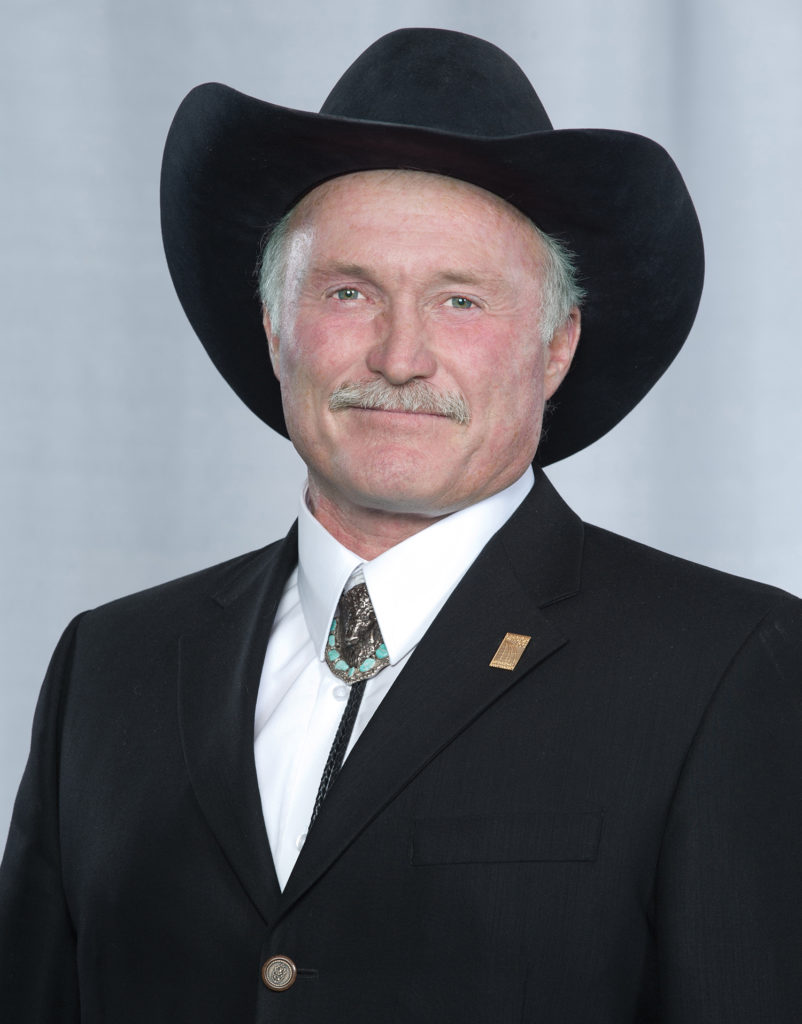 Grand County, Utah and its largest city, Moab, are likely best known as an outdoor recreation mecca and for its spectacular red rock formations at places such as Arches National Park and Canyonlands National Park. It's also home to one of the International Code Council's most notable public servants, retired Building Official Jeff Whitney, CBO.
Through a career that spanned three decades, Whitney influenced local, state and national code development, with a particular emphasis on education, communication and community involvement. His contributions ranged from initiatives to help retired military personnel build rewarding careers in the military to improving national access to code development. But perhaps most unique was his people-focused drive to improve the lives of individuals and his community, both local and national.
Educational imperative
Much of Whitney's youth was spent in Moab. He recalls his first introduction to the construction space and the building industry very clearly. "My 8th-grade science teacher hired me to work for him after school and in the summer. I later married his daughter."
Whitney continued to work as a laborer in construction until entering the U.S. Navy in December 1973. In the Navy, he specialized in dental prosthesis and assisted in emergency rooms during surgeries. He took charge of everything in the operating room, from assisting with x-rays, minor injuries and facial repairs, to maintaining emergency room technology. "Military service helped me to focus, and most importantly gave me the discipline to work in the building safety industry," said Whitney.
When he got out of the military in 1978, admittedly more disciplined with an improved work ethic, he returned to Moab and went back into construction, starting his own business in 1982. His construction career would take a detour over the next few years. In 1989, the Grand County commissioner asked him to cover for the building inspector who was sick. After six weeks, he returned to his construction business, and then, one year later the commissioner asked him to take on the job full time.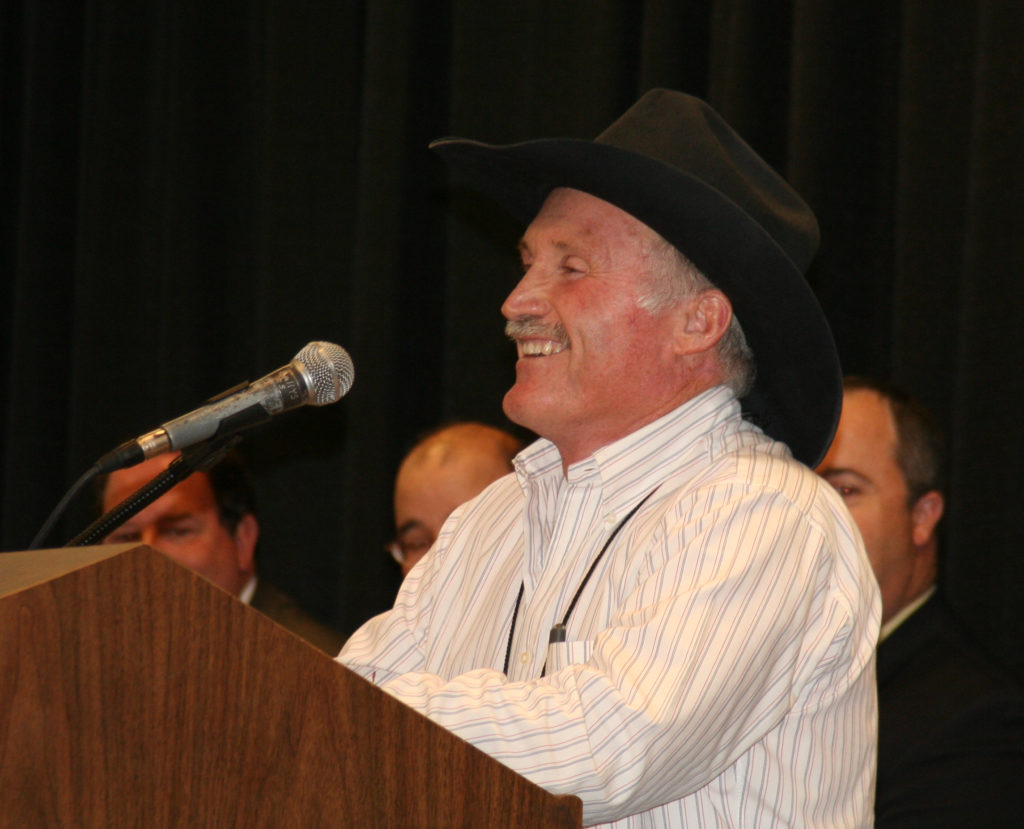 "I agreed, somewhat reluctantly, because I didn't know the code at all," recalled Whitney. "Seeing first-hand the regulatory framework of building construction was eye-opening, even for me as an experienced contractor." In a small community like Grand County, the building official performs all tasks from plan review to permitting.
Borrowing on the work ethic he learned during his military service, Whitney began studying, noting, "The building code at the time had a combined commercial/residential focus at the time so I started working towards the plans examiner and inspector exams."
He also took a somewhat different approach to the job. "Since I didn't know very much, I figured other contractors, developers and owners didn't either. So, when it came to permits and inspections, I wanted to be an information center rather than the center of regulation, which required considerable research and study. Fortunately, Utah had some very good inspector training courses at the time — and I took them all." Whitney earned and maintained at least 14 Code Council certifications, including Chief Building Official, during his three decades of service.
National connections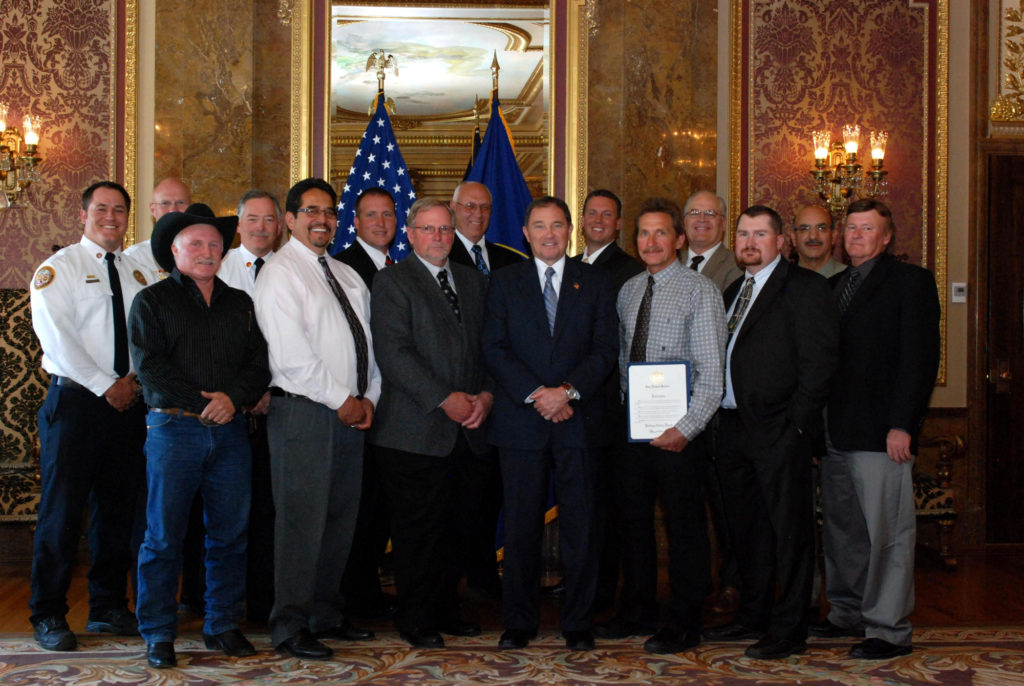 Like many others, Whitney's involvement in the Code Council was gradual. He first got involved with the Utah Chapter of ICC, which has been around in some form since 1967. "Other building officials that I met in those early days recommended that I get more involved in the codes community. So I became the Education Coordinator of the Utah Chapter."
He eventually ran for the chapter board and then served as president in 2004-2005, which was the year that the Code Council Annual Conference was held in Salt Lake City. "This was a great conference in terms of networking. I met a lot of building officials from all over the country, from all different sizes of cities and towns. I also learned that despite having 300 delegates from Utah at the Code Council conference that year, we couldn't get our man elected to the board," he recalled.
The next year, impressed with the leadership of the Code Council, he ran for its board of directors. "I wanted a direct connection to the business of code development and administration," he explained. "I believed I could learn more about the consolidation of the three codes, and how that would best help my community."
That interest translated to Whitney's involvement in a number of milestone programs with the Code Council.
Better connected
Along with his commitment to education, Whitney felt strongly about encouraging and increasing building official input into code development, something that is not easy for those from small jurisdictions like Grand County. "I live in a remote area and attending code hearings at the national conference can be difficult, because our staffs are very small," explained Whitney.
With that in mind, he got involved with the development of cdpACCESS, an application that facilitates online voting by Code Council Governmental Members, which was approved in 2011. The site includes the results from code development hearings and access to video and other content of record from the hearings.
"cdpACCESS emerged at the right time," said Whitney. "It seems every day, we are seeing new materials and methods emerging and our codes have to be able to adapt faster than the conventional three-year cycle. We have to be able to codify nuances much faster."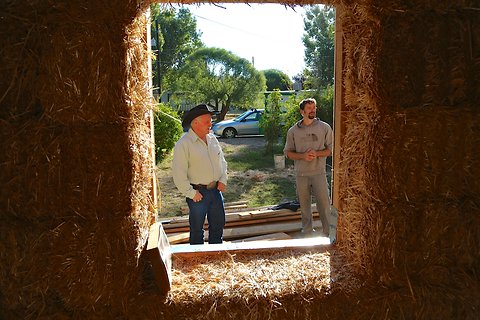 He's had some experience with materials during his 30-year-term as Grand County's building official. Most notable is the straw bale construction debate from a few years prior. He used Section 104.11 (Alternate Materials and Methods) in the Utah state building code, which gives county building inspectors the latitude to approve a construction method not spelled out in the code if they have been shown data that convinces them that it is safe and reliable. Whitney did his research, evaluated the materials provided, and today the only place in Utah that straw bale construction is recognized is Grand County.
A second passion is creating new opportunities. In 2017, he got involved in the Code Council's Military Families Career Path Program, a program to help veterans who are transitioning to civilian life and their family members learn more about building safety career options. "I'm a big proponent of this program," said Whitney. "I believe the transition from the military to civilian life in the construction space makes a lot of sense. Both industries are highly regulated — and both save lives."
Advocacy and achievement
Throughout his career, Whitney has found ways to share his interest in and experience with codes through his involvement in the Code Council and as the building official for Grand County. Even though he is retired, his influence is still tangible.
As the staff of the Grand County Building Department grew from one in 1989 to three today, he's set a standard for continuous improvement. Not only did he provide his people with pathways to certifications he set a policy that for every two certifications earned would result in a raise. "I believe education and proof through certification make for more professional staff and provides employees with growth opportunities that they might not have considered," he confirmed.
Cole Cloward, building inspector of Grand County, is just one beneficiary of Whitney's education advocacy. Cloward met Whitney on a job during an inspection and asked about codes and the building department activities. Of course, Whitney advocated for certifications first, with advice on moving forward. Then he introduced Cloward to the Code Council's Board Shadow Program where emerging code professionals "shadow" members of the Code Council's Board of Directors. As a side, Cloward received a Code of Honor Scholarship to support his professional development, and he joined the Emerging Leaders Membership Council, of which he is now a governing member of the committee.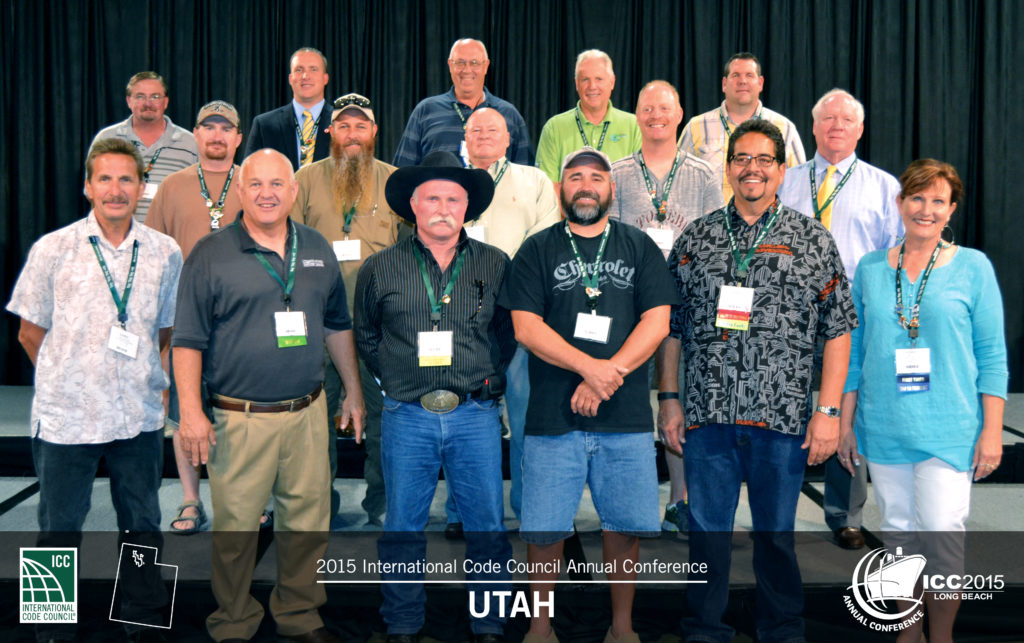 Whitney has been honored in many ways for his contributions to the codes and the community. In 2010, he was given the Utah Chapter's Jess M. Miller Lifetime Achievement Award, a once in a lifetime award for outstanding contributions to the building and safety field. He was made an ICC Honorary Member at the Code Council's 2014 Annual Conference in Fort Lauderdale, Fla.
But he's quick to say that he's not done. Whitney, who maintains his certifications, continues to consult with the Grand County Building Department. He's the go-to backup when individuals need to attend national conferences or committees. He also consults and performs plan reviews and inspections for some of the school districts around the state.
"I'm a firm believer that we can't stand still or we'll get passed by, whether we're talking building codes or life," said Whitney. "Education and communication are essential to moving forward." It's a philosophy that we can all live by.