California Code Adoption Resources
Video: California Codes Adoption Workshop
This web seminar does the following: 1) addresses how to locally adopt and amend the new 2016 California Building Code, 2) provides a timeline to stay on track for proper adoption and filing with the Building Standards Commission, and 3) provides "do's and don'ts" for the local adoption process.
Video:
"Highlighted Changes" to the 2016 California Codes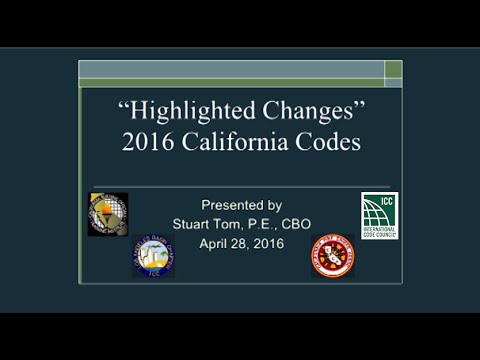 This web seminar provides a look at the top 30 changes to both the 2016 California codes and the 2015 I-codes that will affect most jurisdictions. These changes cover a broad range of topics from the new method of determining building height and area to a discussion regarding existing building and the elimination of IBC Chapter 34.
California Code Adoption Resource Documents
Click the icon to download.