---
Director at Large
Steve McDaniel
Code Enforcement Officer
City of Corning, New York
Send Email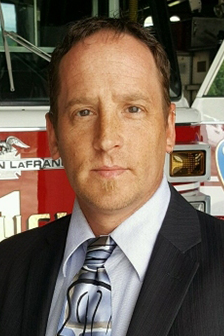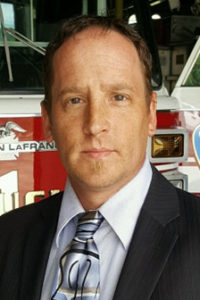 Since 1993 when he started as a carpenter in Hornell, New York, Steve McDaniel has dedicated his career to building safety. For more than two decades, he has applied his expertise and advanced skills to serve as a code enforcement officer in Corning, New York.
In addition to code enforcement, McDaniel has served as a building consultant and for many years ran his own contracting business. From inspections to being a part of legislation creation, he has made significant impact over the years within the building safety community.
McDaniel attributes most of his success to being a strong-minded individual. He became aware of his mental fortitude after being kicked out of the house as a teenager. From that moment, McDaniel quickly embraced his independence and worked a variety jobs.
Although McDaniel credits his tenacity for helping him to persevere through tough times, he is also profoundly grateful for the support of Bill Ells, who served as a mentor and guardian. The father of his childhood best friend, Ells took in the teenage McDaniel and allowed him to join him on small construction jobs.
"My introduction to the building industry came out of a need for money for survival," says McDaniel. "However, over the years I've developed so much pride for what I do. It has been a very rewarding career, especially having started with so little."
McDaniel's path to a successful career continued with his education. He went on to earn an Associate's Degree in Building Construction from the State University of New York's College of Technology at Alfred and remained committed to expanding his knowledge and sharpening his skillset by obtaining several certifications.
Among his array of certifications are McDaniel's code enforcement instructor credentials. Since 1997 he has taught code enforcement to college students at Onondaga Community College and Cornell University.
Valuing the guidance he received from Ells throughout his career, McDaniel pays it forward with advice to his students and those looking to explore careers in the building industry. "As design professionals just completing your degree, it may be difficult to acquire a position within a large firm and you may also find it too intimidating to start a firm of your own," says McDaniel. "Broaden your aspirations and think of new ways to use your skills and foster your desire to improve the built environment. Entering the field as a plans examiner or a building official is very rewarding. Instead of seeing one project from beginning to end, you have the opportunity to see all of them. You will have the opportunity to see what works well and what does not, making you a better design professional."
McDaniel is proud of his all the professional advancements he has made over the years. His success makes it easier for him to spend his spare time enjoying his family. "My oldest is a senior in high school, and we are all doing well," he says. He also enjoys tournament fishing and working on his "project" fishing boat that he purchased this summer. "I love going bass fishing, so I will keep building my boat to get it just right, where everything is where I want and need it to be."