2021 Group A Public Comment Hearings – Participant Webcast
Live from Country Club Hills, IL  |  April 11 – May 5
Webcast and Testify and Priority links below will be available for a live demo Saturday, April 10, Noon – 3 pm CT.
Drop in for a few minutes to see how the process will work.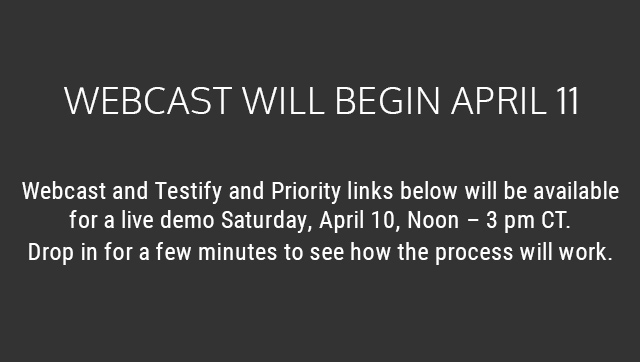 Clicking the links below will open a separate browser tab/window to a Zoom meeting.
Mute the above broadcast before going to Zoom meeting to avoid echoing.
Click TESTIFY for
support or opposition
Click PRIORITY for
Motion to Table,
Point of Order,
Hearing Order (HO) Change,
Proponent Object to
HO Change or Motion to Table

Click cdpACCESS
to contact cdpACCESS
support staff
Hearing Information Quick Links