Learn Live Speakers
ICC is proud to work with these knowledgable individuals who are making a difference in the built environment.
K E Y N O T E S P E A K E R
Eric "Doc" Wright
Eric "Doc" Wright, PhD, is a veteran, business philosopher, founder of Vets2PM, LLC and its PDU University, co-founder of the 501(c)3 Veteran Project Management Mentor Alliance, Author of Amazon #1 Best Sellers Game Changers and 101 Lessons Learned Helping Military Veterans Achieve Meaningful, Lucrative Post-Service Careers, and multi-topic Keynote speaker.

His work has helped thousands of military veterans, managers, contractors, and government personnel achieve meaningful, lucrative post-service careers! In fact, Vets2PM is the 2019 Department of Labor Gold Award Winner for its veteran hiring initiatives! You can find him as docwright2012 on Twitter, Facebook, and LinkedIn, or at www.vets2pm.com/blog.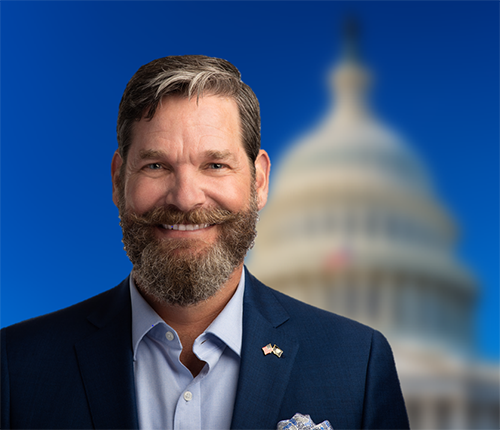 S P E A K E R S
Mike Bouse is the current Program Manager for the Building Department/Fire Prevention Department/Third-Party Providers Accreditation Program for the International Accreditation Service (IAS).
Michelle Britt
John Delesandro supervises the licensing and training of New Jersey's code enforcement officials, a role he's held for over 20 years. The NJ system of licensing and certification requires college-level training and examination on the discipline-specific ICC codes, as well as a rigorous system of continuing education to maintain each license or certification.

Over the past 20 years, John has overseen the creation of several new certification programs and the development of new curriculum to obtain a license in NJ, as well as spearhead the creation of online learning to maintain licenses/certifications. John is a certified public manager and trainer in addition to being a volunteer firefighter and actively involved in serving the fire service in the state in various roles. Additionally, John has been a member of the ICC's Professional Development Council (PDC) since 2014 and has served as the Chair of the Education Committee for ICC since 2017.
Mahmut Ekenel, Ph.D., PE, FACI is a Senior Staff Engineer at ICC Evaluation Service. He received his MS in Civil Engineering from Southern Illinois University, and his PhD in Civil Engineering from Missouri S&T University, where he also worked as a Postdoctoral Researcher. His research interests include fiber-reinforced polymer and fiber-reinforced cementitious matrix strengthening of structures, fiber-reinforced concrete, concrete mixture optimization, and anchorage to concrete. He is a registered Civil Engineer in California and Ohio.
Director, Saint Lucia Bureau of Standards and CROSQ Board Representative for Building Codes Development & Implementation
Dwayne Garriss
Gary Gauthier
Dr. S. K. Ghosh heads the consultancy, S. K. Ghosh Associates LLC, Palatine, IL, a member of the ICC Family of Solutions.

Dr. Ghosh has influenced seismic design provisions in the United States for many years. In addition to authoring many publications in the area of structural design, Dr. Ghosh has investigated and reported on structural performance in most recent earthquakes. He is currently leading a World Bank project on building code enforcement in Dhaka, Bangladesh.

Dr. Ghosh is an Honorary Member of ACI, and is a Fellow of ASCE, SEI, and PCI. He is a member of ACI Committee 318, Standard Building Code, the ASCE 7 Standard Committee (Minimum Design Loads for Buildings and Other Structures), and the Board of Governors of ASCE's Structural Engineering Institute.
John is the Technical Manager/ Education and an Instructor for the International Code Council (ICC). A certified Master Code Professional and Certified Fire Marshal; he has forty- five (45) other certifications, including thirty- six (36) from the ICC. Having earned a B.S. in Engineering from the University of Delaware, he has also studied Architecture at Georgia Tech and completed courses in Emergency Management and Fire Prevention at the National Emergency Training Center.

Formerly the Director of the Department of Permits and Inspections for Frederick County Maryland, he is an ICC Honorary Member, has served on the ICC- Evaluations Services (ICC- ES) Board of Directors, the ICC Code Correlating Committee, the Board of Directors for BOCA International, Inc., Maryland's Governor's Smart Code Strategy Group, Chaired the ICC Board for International Professional Standards and is an Honorary Member and Past President of the Maryland Building Officials Association.

He currently teaches ICC administrative, building, residential, existing building, permit technician, property maintenance, zoning, green building, fire, wildland/urban interface, energy courses, and is a contract instructor at the Dept. of Homeland Security, United States Fire Administration, National Fire Academy, Emmitsburg, MD. He received the ICC Educator of the Year award in 2010.
John (JC) Hudgison is a native of Columbus, Georgia. He advanced his education by attending and graduating from the University of Tennessee with a Bachelor of Architecture & Design (B. Arch), and is scheduled to attain a Master's in Public Administration (MPA) from Troy University in 2022. JC is currently the Construction Services Center Manager and Chief Building Official for the City of Tampa, FL. Prior to working for the City of Tampa, John worked for the Columbus Consolidated Government in Columbus GA and John I Rivers Associates as an Architecture Intern.
John has more than 13 years of experience in the fields of architecture, building code, construction, and construction management. In the ten years of service to the Columbus Consolidated Government, he managed numerous projects including new public buildings, streetscape improvements, and a wide range of renovation and rehab projects at various scale. JC has also demonstrated keen skills at introducing innovative processes to improve service delivery to the public. JC has progressively taken on new roles and responsibilities at the department and tackled numerous special projects spanning other service areas of the City. Most recently, JC served as Director of Building Inspections and Code Enforcement where he directed the plan review and inspections program relative to the construction as well as Property Maintenance and Special Enforcement Divisions.
Cecilia Sevilla
Shawn Strausbaugh has served over 20 years as a Municipal Code Official and Building Code Official in both PA and VA jurisdictions, before joining the International Code Council (ICC) in March of 2018. During his tenure as a Code Official Shawn served as the Chair of the ICC Plumbing, Mechanical and Fuel Gas Code Action Committee (PMGCAC) on the inaugural Committee and as a general member on his second term. Previously while employed with Arlington County, VA Inspection Service Division as a construction plan reviewer and plan review supervisor, Shawn served as chair of the code change committee for the Virginia Plumbing & Mechanical Inspectors Association, Virginia Building Code Officials Association and ICC Region VII which covers the states of DE, MD, NJ, WV, VA, PA and the District of Columbia. Shawn has served on several ICC code development committees as a general member and chairperson.
Beth Tubbs is a Senior Staff Engineer with the International Code Council (ICC) Codes and Standards Development department. She has been with the ICC since 1995, and in her current role has active involvement in a wide variety of activities including code development and support and representing ICC in various committees both on a national and international level including the IFSS and Inter-jurisdictional Regulatory Collaboration Committee (IRCC). She is a Fellow of the Society of Fire Protection Engineers (SFPE) and a member of the Board of Directors for the Society. She is also currently the staff secretariat to several ICC committees including the International Existing Building Code, the International Fire Code, and ICC Performance Code. In addition, she is currently the lead staff on the ICC Fire Code Action Committee which has been dealing with topics such as exterior wall finishes/cladding and energy storage systems. She holds a professional fire protection engineering license in the Commonwealth of Massachusetts and State of California.
Dave Walls is the Vice President of Business Support Initiatives for the International Code Council (ICC), overseeing initiatives relating to the development of support products and materials related to sustainability, as well as domestic and international business development activities.

Prior to joining ICC, Dave served as the Executive Director of the California Building Standards Commission, which oversees the adoption and publication of the California Building Standards Codes. He successfully directed the development of CALGreen in 2010.
Judy Zakreski