Learn Live Sponsors
We want to thank our sponsors! It is with your generous support that we can advance the latest codes and training. We appreciate your commitment to safety and resiliency in the built environment.
For more information on becoming a sponsor, click here.

Founded in 1918, the American Gas Association (AGA) represents more than 200 local energy companies that deliver clean natural gas throughout the United States. Today, more than 68 million residential, commercial and industrial customers across the nation receive their reliable, affordable supplies of natural gas from AGA members—and natural gas meets almost a quarter of America's energy needs.
www.aga.org

Oracle provides a complete suite of integrated cloud applications for government built on highly automated and secure next generation infrastructure featuring the Oracle Autonomous Database.
Integrated into Oracle's government cloud application portfolio, Oracle Community Development, provides an easy-to-use, configurable and reliable solution modernizes land use processes with workflow automation, integrated GIS, mobile technology, and advanced analytics.
For more information about Oracle Community Development, please visit www.oracle.com/industries/public-sector/solutions/community-development.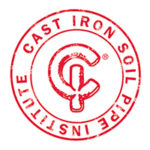 The Cast Iron Soil Pipe Institute (CISPI) was organized in 1949 by American manufacturers of cast iron soil pipe and fittings. The Institute is dedicated to aiding and improving the plumbing industry. Through the preparation and distribution of technical reports, we seek to advance interest in the manufacture, use and distribution of cast iron soil pipe and fittings. Through a program of research, we strive to improve the industry's products, and provide a continuous program of product testing. Assurances that pipe and fittings meet the approved standards of the Institute is provided either by Ç®; or the CI NO-HUB® trademarks.
www.cispi.org