EduCode
March 19 – March 23, 2018
The Orleans Hotel  •  Las Vegas, Nevada
EduCode is brought to you by the Southern Nevada Chapter of ICC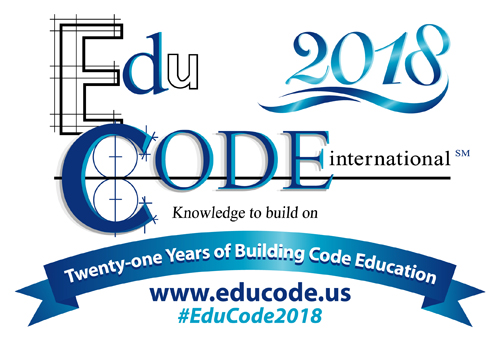 Overview
EduCode 2018 features highly specialized courses for working professionals, including architectural, plumbing, mechanical, electrical, and structural, fire protection, code enforcement and leadership topics essential for building design, expanding your skills, and earning and maintaining certifications and other credentials.
A Must Attend!
Accelerated learning
Earn ICC CEUs
Onsite bookstore
Trade Show
Food, fun and networking
Don't forget to attend our special events!!
Tuesday Night: Student Appreciation Event from 5:30 pm to 7:30 pm
Wednesday Night: Social Networking Night from 5:30 pm to 7:30 pm
Thursday Night: Bowling Networking Event from 6:00 pm to 9:00 pm
Now Offering Certification Exams!
Click here for more information or to sign up for your exam now.
Earn CEUs!
Hotel Info
The Orleans Hotel & Casino
4500 W. Tropicana Ave.
Las Vegas, Nevada 89103
1-800-ORLEANS (1-800-675-3267)
Best Room Rates Block closes February 14, 2018
$47 Sunday through Thursday, 3/18 – 3/22
$101 Friday & Saturday nights, 3/16 – 3/17 AND 3/23– 3/24
Guests booking must identify themselves as attendees of EduCode Conference 2018
Online booking use group code A8ECC03