16th Annual Bob Fowler Virtual Ride/Walk/Run
Sunday, September 19  |  8 am – 4 pm  |  #Fowler2021

This year, the 16th Annual Bob Fowler Motorcycle Ride has been reimagined to a virtual ride/walk/run event. Suggested 5k routes will be provided to those in Pittsburgh who want to participate; others around the world, can participate in their areas. We encourage everyone to submit photos and video via social media during the event at #Fowler2021.
All registered participants will receive a commemorative t‑shirt and digital badge. Register and select your t‑shirt size by Friday, August 6, in order to guarantee sizes. T‑shirts will be mailed to all participants. There will be a limited number of t‑shirts/sizes available for those who register after August 6.
Proceeds of the participation fee will also go toward funding scholarships and Safety 2.0 programs. Sign up for this event when you register for Annual Conference.
Support this great event by becoming a Sponsor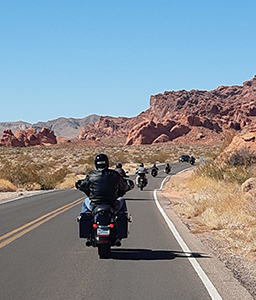 2019 Bob Fowler Motorcycle Ride