Deceased Members and Colleagues
The list below includes Code Council members and colleagues who have passed away since the completion of the 2019 Resolution honoring deceased members. The list will be updated as needed and will be included on the next Resolution available for ratification.
If you know of someone who should be included on this list, please send the name and location to khiggs@iccsafe.org.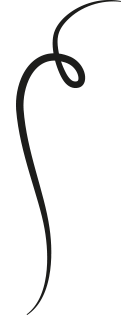 David Allen,
Tomball, TX
Randy Bowman,
Fairfax County, VA
Brian Campbell,
International Code Council
Neal A Caraway,
Marion, IA
Jay Carlson, 
Punta Gorda, FL
Charles "Chip" Case,
Augusta, GA
Russell Chambers,
Marietta, GA
Bertram Cook,
Mansfield, MA
James Cranford,
Wichita, KS
Richard D'Imperio,
Greece, NY
Dan Harkin,
Algonquin, IL
John Johnson,
St. John, NB, Canada
Glenn Lauritsen,
South River, NJ
Chris Lee,
Myrtle Beach, SC
Thomas Malloch,
Georgetown Co., SC
John McCann,
Lenexa, KS
Billy Middleton,
Loxley, AL
Paul J Moriarty,
Hanover, MA
Paul Morin,
Hopkinton, NH
Jack Peacock,
NYS Dept of State
Charlie Peebles,
Duncanville, TX
John Johnson,
St. John, NB, Canada
Dick Platt,
Southern Tier BOA
Gerald Rose,
Biloxi, MS
Joseph Benjamin Roy, Jr.,
Clayton, DE
Jim W. Sealy, FAIA,
Lancaster, TX
Charles Taylor,
Wilson, NC
Jack Williams,
Madison Heights, OH