The International Building Code
Overview of the International Building Code® (IBC®)
The
International Building Code
(IBC) is the foundation of the complete Family of International Codes®. It is an essential tool to preserve public health and safety that provides safeguards from hazards associated with the built environment. It addresses design and installation of innovative materials that meet or exceed public health and safety goals.
Benefits of the IBC: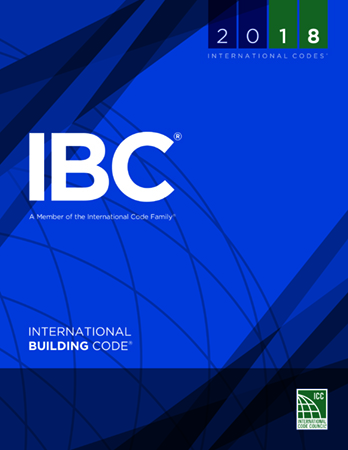 The principles of this model code are based on protection of public health, safety and welfare.
This code results in efficient designs that provide flexibility for the code official, designer, engineer and architect.
Provisions of the code encourage the use of new and smarter technological advances.
This code emphasizes both prescriptive and engineered solutions and allows the use of time-tested methods.
This code references nationally developed consensus standards.
Today's IBC is known for:
Safety – It has a proven track record providing safe and sanitary plumbing installations.
Ease of Use – This code uses the same easy-to-use format provided in all I-Codes
Embrace of New Technology - This code and its predecessors have a tradition of innovation while protecting the health and safety of the public.
Correlation – This code is specifically correlated to work with ICC's family of codes.
Open and Honest Code Development Process - This code is revised on a three year cycle through ICC's highly-respected consensus code development process that draws upon the expertise of hundreds of plumbing, building and safety experts from across North America.
Code Development
Current Version: 2018 IBC
Purchase the newest edition of the code and references.
Upcoming Version: 2021 IBC Development
The International Building Code provisions provide many benefits, among which is the model code development process that offers an international forum for residential construction professionals to discuss prescriptive code requirements. This forum provides an excellent arena to debate proposed revisions.
Adoptions of the IBC
The International Building Code is in use or adopted in 50 states, the District of Columbia, Guam, Northern Marianas Islands, New York City, the U.S. Virgin Islands and Puerto Rico.
As a model code, the IBC is intended to be adopted in accordance with the laws and procedures of a governmental jurisdiction. When adopting a model code like the IBC, some jurisdictions amend the code in the process to reflect local practices and laws. Click here for additional code adoption resources and for sample adoption ordinances.