A Special Offer for NCPCCI Certificants
The National Certification Program for Construction Code Inspectors (NCPCCI) Reciprocity Program is a distinct offering by the International Code Council (ICC) that grants ICC certification to NCPCCI candidates in comparable ICC certification exam areas.
You Get More with an ICC Certification:
Widely recognized - most jurisdictions throughout the United States recognize or require ICC certification; giving you more opportunities in your career.
Industry respected - when you hold an ICC certification, you are recognized as holding the premier certification for your profession.
Highly credible - ICC certifications have for decades proven competency for holding positions in industry.
Trust in a certification from the organization that develops the code!
Requirements are as easy as 1, 2, 3: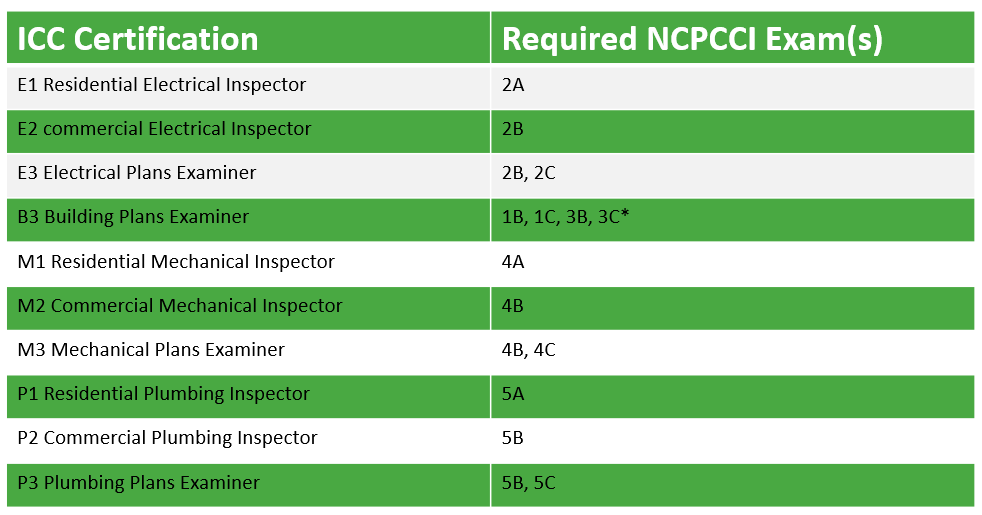 * 1B = NCPCCI Building Inspector General, 3B = NCPCCI Fire Protection General, 3C = NCPCCI Fire Protection Plan Review
Combination Inspector Designations:
Once we have processed your certification request(s), if you have the following ICC categories, you will automatically be granted one of the ICC combination designations below at no additional charge.