Manage the Damage — Preparing for Natural Disasters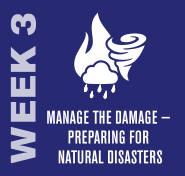 Major Sponsors
---

---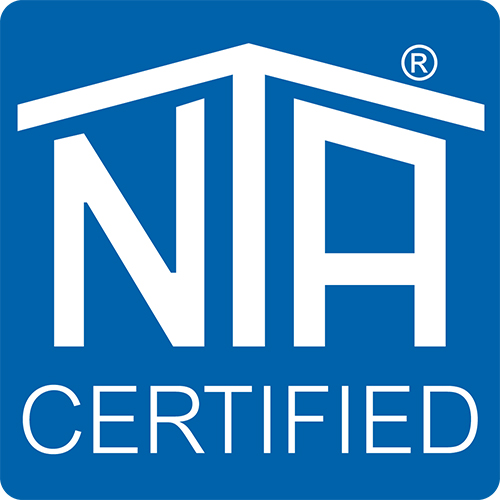 ---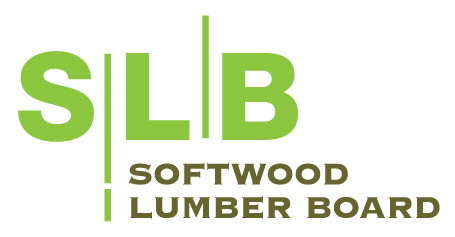 While all buildings are at risk of experiencing damage during natural disasters, wood has unique characteristics that make it conducive to meeting the challenges of seismic- and wind-resistive design.
---
WEEK THREE // May 15–21, 2017
Prepare Your Family
Making sure your family is prepared for any natural disaster is important. Below are some of the steps you can take to prepare your family and protect your home from natural disasters. Your actions can ensure that no matter what Mother Nature brings, you, your family and your community will be resilient.
Here are a few tips to follow from the Federal Alliance for Safe Homes – (FLASH®) when preparing your family for any emergency.
Develop a family disaster plan that includes a list of food and water supplies needed for each member of your family and supplies for your pets. Make copies of important documents like insurance policies, the deed to your home, and other personal papers, important phone numbers and a home inventory. Create a checklist of important things to do before, during and after a disaster.
Review your evacuation route and emergency shelter locations with your family. Options for evacuation would include staying with friends and relatives, seeking commercial lodging, or staying in a mass care facility operated by disaster relief groups in conjunction with local authorities.
Taking shelter is critical in times of disaster. Sheltering in place is appropriate when conditions require that you seek protection in your home, place of employment, or other location where you are when disaster strikes.
Review your plan regularly. If you make changes that affect the information in your disaster plan, update it immediately.
Visit America's PrepareAthon! to learn more about how to prepare for earthquakes, floods, hurricanes, tornadoes, wildfires, and winter storms. Help prepare your family and community by Taking Action to Prepare.
Protect Your Home
The power of these natural disasters can be overwhelming. While you can't necessarily stop natural disasters from happening, there are steps you can take to increase your home's chance of survival, even in the face of the worst Mother Nature can dish out.
Build to Code
Although you have little control over the occurrence of hazards in your community, mitigation efforts such as building code adoption and enforcement is one of the strongest strategies jurisdictions can take to protect a community against the effects of natural hazards. Mitigation increases occupant health and safety during a disaster, protects the local tax base, ensures continuity of essential services, and supports more rapid recovery from disasters.
The development and widespread adoption of building codes is beneficial in that it has created a uniform regulatory environment in which design professionals and contractors are held to a set of standards adopted by and applicable to the jurisdiction in which they work. More importantly, building codes provide you, your family, and your community protection in the event of a natural disaster.
What are Building Codes?
Building regulation in the United States began in the late 1800s when major cities began to adopt and enforce building codes in response to large fires in densely populated urban areas. The primary intent of early building codes was to reduce the fire risk, but over time, their scope has broadened. Today, building codes are sets of regulations that address structural integrity, fire resistance, safe exits, lighting, ventilation, and construction materials. They specify the minimum requirements to safeguard the health, safety, and general welfare of building occupants.
To learn more about building codes, check out FEMA's Building Codes Toolkit. 
The International Code Council (ICC) family of codes covers all aspects of construction. Documents summarizing the hazard-resistant provisions of the International Codes are available at FEMA's Building Code Resources Page. This page also includes other guidance documents on codes and standards.
Earthquakes
If the earthquake occurs in a populated area, it may cause deaths, injuries and extensive property damage. Here are some helpful tips to prepare your family and protect your home.
Plan and hold earthquake drills for your family. To learn more about planned earthquake drills in your area, visit http://www.ShakeOut.org
Identify two ways to escape from every room in the home.
Keep a flashlight and sturdy shoes by each person's bed.
Select a safe location away from the home where your family can meet after evacuating.
Have an earthquake kit containing water, food, medicines and other necessities for at least three days
Make sure your home is securely anchored to its foundation
Strap water heaters, appliances and TVs to wall studs.
Anchor bookshelves, heavy furniture, appliances and televisions to wall studs.
Secure pictures, mirrors and ornaments to the wall with appropriate fasteners.
Know where and how to shut off electricity, gas, and water services.
More Information
Flood
Devastating floods occur throughout the U.S. every year. Ninety percent of all presidentially declared natural disasters involve flooding. Flooding is usually divided into two categories: flash flooding and river flooding. Both can cause death, injury and property destruction. If you are building or retrofitting your home consider these recommendations and consult with your building official:
Elevating your home above the base flood elevation (the elevation associated with the "100-year flood") is the best method of protecting your home. For new and Substantially Improved homes, it is a requirement and is the only allowable option. The term "100-year flood" is misleading. It is not the flood that will occur once every 100 years. Rather, it is the flood elevation that has a 1 percent chance of being equaled or exceeded each year.
Elevating your home at least one foot above the base flood elevation. This additional elevation is called freeboard and is a required minimum provision of today's model building codes. This minimum elevation has many proven benefits including reduced physical damage and lower flood insurance premiums.
Wet flood proofing your home allows flood water to flow through the uninhabited parts of a structure. An example of wet flood proofing is installing flood vents that create permanent openings in the foundation. Another aspect of wet flood proofing is raising utilities above the base flood elevation.
Dry flood proofing your home prevents floodwaters from entering the building. Dry flood proofing involves a combination of measures such as installing new brick veneer over asphalt coating, applying polyethylene film over existing walls,installing watertight shields over doors and windows, and installing a drain system. Dry flood proofing has some limitations to discuss with your building official.
Construct non-supporting, break-a-way walls designed to collapse under the force of water without causing damage to the foundation.
Use flood damage-resistant materials below the base flood elevation.
Hurricanes
A well-built home can stand up to hurricanes. FLASH provides homeowners the tools to make sure your house is hurricane-ready with the Protect Your Home in a FLASH program.
More Information
Tornadoes and High Winds
A properly built, high wind safe room protects your family from the most intense tornadoes and hurricanes and can be incorporated into a planned build or renovation to create a multiuse space in your home, adding to its value. FLASH urges homeowners to "Give an Ordinary Room an Extraordinary Purpose" by building or retrofitting interior spaces in their home to safe-room standards.
Tornado safe rooms are designed to withstand winds up to 250 miles per hour, and offer lifesaving refuge for families in the path of high-wind events like tornadoes.
A safe room designed to meet standards set forth by the National Storm Shelter Association, the International Code Council and FEMA and will stand up to the most intense tornadoes and hurricanes.
Safe rooms can be located anywhere on the first floor of your home, in a basement or outside. A safe room can double as a closet, bathroom, laundry or even an outdoor room like a garden shed or pool house.
More Information
Wildfires
Each year, thousands of acres of wildland and many homes are destroyed by fires that can erupt at any time of the year. Wildfires spread quickly, igniting brush, trees and homes. You can protect your home by following these tips.
Prevent wildfire damage by developing a defensible space in your landscaping by clearing at least 30 feet around your home, or 50 feet around your home if you reside in a heavily wooded area.
Plant fire-resistant, native vegetation and remove any dead or dying trees. Properly prune shrubs, and trim tree branches so they don't extend over a roof or near the chimney. Mow your grass and control the height and spread of ground covering vegetation. Keep plants at least 12 to 18 inches away from the house.
When putting on a new patio deck, build from fire-resistant materials. On new and existing decks, create fire barriers around the deck base and clear vegetation at least 100 to 300 feet downhill from the deck base.
Install only burning-brand, exposure rated (Class A, B or C) roof assemblies using materials such as asphalt shingles, slate or clay tile or metal roof coverings.
Important Disaster Safety & Mitigation Links
FEMA Federal Insurance and Mitigation Administration's Building Science Branch develops and produces multi-hazard mitigation guidance, provides training on this guidance and works closely with the ICC and other partners to develop disaster-resilient building codes to reduce loss of life and property. Building Science's Mitigation Assessment Teams (MATs) are comprised of expert investigators who deploy into the field post-disaster to assess the damages and make recommendations for future technical guidance and building code improvements. Download disaster-specific MAT reports and find out how to join a future MAT team.
Simpson Strong-Tie
Go to FLASH.org or www.safestronghome.com for more information on how to protect your home.
American Wood Council Webinars