ICC is grateful for the companies and organizations that are making building safety a priority by helping to sponsor Building Safety Month.
---
Presenting Sponsors
---

American Gas Association
The American Gas Association, founded in 1918, represents more than 200 local energy companies that deliver clean natural gas throughout the United States. There are more than 71 million residential, commercial and industrial natural gas customers in the U.S., of which 92 percent - more than 65 million customers - receive their gas from AGA members. AGA is an advocate for natural gas utility companies and their customers and provides a broad range of programs and services for member natural gas pipelines, marketers, gatherers, international natural gas companies and industry associates. Today, natural gas meets almost one-fourth of the United States' energy needs.
www.aga.org
Become a Sponsor

Sponsorship for the 35th Annual International Code Council's 2015 Building Safety Month provides unmatched, high profile opportunities to demonstrate your organization's commitment to the building safety and sustainability causes. Sponsorship will showcase your message and highlight your commitment for individuals and organizations in building code development, catastrophe management, emergency management, fire safety, green and energy construction, home improvement, home inspection, insurance, manufacturing, real estate, recreational safety, standards and testing and more.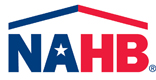 National Association of Home Builders
The National Association of Home Builders is a Washington-based trade association representing more than 140,000 members involved in home building, remodeling, multifamily construction, property management, subcontracting, design, housing finance, building product manufacturing and other aspects of residential and light commercial construction. NAHB is affiliated with 800 state and local home builders associations around the country. NAHB's builder members will construct about 80% of the new housing units projected for this year.
www.nahb.org

Portland Cement Association
Headquartered in Washington, D.C., with offices in Skokie, Ill., PCA takes an active role in industry advocacy for high-performance, resilient building codes; increased infrastructure investment; job creation; and sustainable design.
More than mere advocacy, the industry and PCA have taken strong initiatives that will not only help improve the state of the industry, but will also improve the state of the world around us. The development and promotion of a sample ordinance, called High Performance Building Requirements for Sustainability, which seeks to establish a new paradigm for sustainability in high-performance buildings, is one such example.
www.cement.org
---
Major Sponsors
---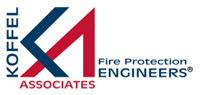 Koffel Associates
Koffel Associates is a fire protection engineering, design, and consulting firm offering the following services:
Provide building and fire code consulting for the design of new facilities and fire protection systems and the rehabilitation of existing facilities
Analyze existing fire protection systems
Conduct fire and life safety code surveys
Prepare code compliance plans and reports
Third party plan reviews and surveys
Provide post-incident investigation, analysis and litigation support
Provide product analysis and evaluation and code development representation

Laborers' International Union of North America
LIUNA—the Laborers' International Union of North America—is the most progressive union of skilled construction workers and one of the most diverse unions representing public service employees.
A half-million strong, we are united through collective bargaining agreements which ensure family-supporting pay, good benefits and training which opens the opportunity for advancement.
www.liuna.org

Simpson Strong-Tie
Since 1956, Simpson Strong-Tie has focused on creating structural products that help support and strengthen the frames of homes, buildings and decks - making them stronger and safer. These products, including engineered metal connectors and fasteners, are often hidden inside walls, but play an important role in making sure a house stays together, especially during hurricanes, earthquakes or high-wind storms. Simpson Strong-Tie has an extensive product offering and many resources on its website, including a free Deck Guide and Seismic Retrofit Guide. For more information, visit www.strongtie.com.
www.strongtie.com

National Multifamily Housing Council
Based in Washington, DC, the National Multifamily Housing Council (NMHC) is the leadership of the trillion-dollar apartment industry. We bring together the prominent owners, managers and developers who help create thriving communities by providing apartment homes for today's 37 million Americans. NMHC provides a forum for insight, advocacy and action that enables both members and the communities they help build to thrive. For more information, contact NMHC at 202/974-2300, e-mail the Council at info@nmhc.org, or visit NMHC's Web site.
www.nmhc.org