---
Director at Large
Shirley Ellis
Building Official
City of Bastrop, Texas
Planning & Development
Send Email
Shirley Ellis is a member of the Intentional Code Council (ICC) Board of Directors, a building official with the City of Bastrop, Texas, Dept. of
Planning & Development, and has an extensive background in building codes and standards.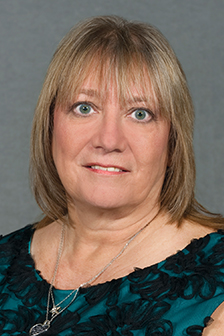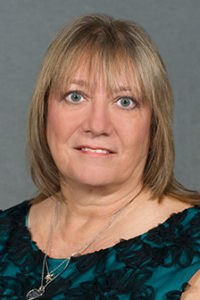 Shirley Ellis is a member of the Intentional Code Council (ICC) Board of Directors, a building official with the City of Bastrop, Texas, Dept. of
Planning & Development, and has an extensive background in building codes and standards.
As one of the first women in the building code industry, Ellis says, "working in a predominately man's field was no problem. I had always worked with men. They didn't intimidate me." However, she recalls the challenges encountered during the early stages of her career involving builders that underestimated her knowledge and ability.
"They would say, 'Why are you telling me this? You've never done construction.'" Revealing her dynamic personality, Ellis would reply, "That's where you're wrong. I have done construction, and I also can cook and sew. And you are not going to build your building unless I sign off on this paper."
Her drive and compelling spirit was apparent from her earlier years in Pampa, Texas, working alongside her dad on various contracting projects. In fact, Ellis credits her father, a pipeline contractor, with being her first mentor as he allowed her the space and opportunity to explore the industry. When he moved into the construction field, Ellis continued to work with him on projects that developed her skills and provided the foundation to advance her career. In addition to the support and guidance from her father and brother, Ellis is grateful for the support of mentors within ICC, including ICC's first Chief Executive Officer Bill Tangye, ICC's first Board President Bobby Fowler and former ICC Board President George Walker.
Ellis was not only equipped for a career in construction but she also had a background in finance, beginning as the Finance Manager in Kenworth truck dealership and as the bookkeeper for truck drivers hauling cattle. She created a solid foundation in finance and advanced to construction where she found herself directly involved in contracting work.
"I found out I really liked working with construction codes," she said. "I understood the language. Working with my dad, I found the codes made sense to me."
Strong ambition drove Ellis to learn everything she could about the codes, to gain numerous certifications and to consistently elevate her position in the field. Ellis has served as a building official in many different areas, including residential, high-rise commercial and industrial, in various Texas cities, including Pampa, Belton, Austin and Bastrop. She also served as a Project Employee for the Lower Colorado River Authority in Austin, Texas.
With roots established in Austin, Ellis was a key player for the city as she helped develop codes for the renowned Green Building Program, the first of its kind in the nation. There she's worked with builders, inspectors and the public in the application of energy efficiency and green building regulations. Her contributions include classroom training, workshops and drafting local amendments to the International Energy Conservation Code.
Ellis's substantial background allows for a unique approach to energy efficiency regulations. "We have to create new partnerships in the industry to focus on good, safe, useable codes. Continually improving the Green Building and Sustainability codes and letting the best practices filter down to become the minimum standards and concentrate on making all codes usable."
As an ICC Board Member, Ellis strives to educate young people about the roles building officials have in creating safe and sustainable communities. "We have to reach down into the high schools and teach them about what we do," she says. "We're starting to see more of these partnerships, which I think is great!"
In addition to ambition, her innovative spirit led her to co-found three ICC chapters in Texas. Her success has resulted in numerous honors including the 2005 President's Award from the Home Builders Association of Greater Austin, the 2005 Building Officials Association of Texas Industry Person of the Year Award, the 2006 International Code Council Affiliate of the Year Award and Instructor of the Month in January 2011.
While she has been recognized and honored for her many accomplishments, Ellis is most proud of being elected as an ICC Board Member by her peers. Ellis says the reaction to her Board membership appointment from her boss Bahman Yazdani and other colleagues was, "I don't know why you didn't do this earlier."  Another source of pride is her bachelor's degree in Business Management, earned after a 22-year break between her sophomore and junior years.
For Ellis, she is at a stage of her life where becoming an ICC Board Member made sense personally and professionally. However, her esteemed position will not keep her from enjoying her life outside of the Board, which includes "listening to classic country music courtesy of my son's band." As an eight-year breast cancer survivor, she also is learning to fly fish so that she can fish with her grandsons, courtesy of Casting for Recovery, a breast cancer survivor organization.
As she plans for her future on the Board, Ellis hopes to continue mentoring women in the profession and to expand ICC's High School Technical Training Program (HSTTP) that helps young people learn what ICC can do for them, which in her case, was to give her a wonderful career filled with many lifelong friends.
"It happens so gradually," she mused. "One day, you look back and say, 'Wow, how did I get here?' I am so blessed."