When Disaster Strikes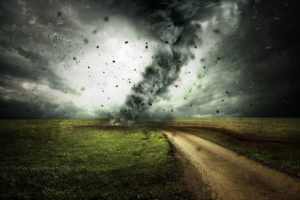 Natural disasters such as severe storms, earthquakes, tornadoes, and floods can cause severe property damage and cripple affected communities. If your community is struck, are you ready?
The International Code Council's When Disaster Strikes Institute will provide hands-on instruction on assessing damage in the form of activities, case studies and interactive simulations that walk participants through disaster scenarios, encourage discussion and describe how paperwork should be completed.
All too often after a disaster, an affected community is left on its own to struggle with assessing its damage and determining whether structures can be re-inhabited. When assessments are not conducted quickly, a community's residents will reoccupy potentially unsafe structures. Participants learn techniques on how to become a properly trained second responder and, on completion, can be relied on to assist with performing post-disaster building assessments. Each participant will receive all necessary reference materials.
NOTE: Discounts will be taken at time of checkout. 
Course Objectives...
Explain the role of the National Incident Management System.
Prepare for mobilization prior to a disaster.
Execute site mobilization procedures.
Conduct a site inspection.
Estimate damage by percentage of structure or by dollars per square foot.
Post standardized notices and/or alternative notices.
Communicate with affected persons at the disaster site.
The following course references are included with this Institute:
WDS Field Manual 1419S
ATC 45
ATC 20
 (Lunch is included with this event) 
Locations and Dates
Mar 26, 2018 - Mar 27, 2018
DoubleTree by Hilton Hotel Norfolk Airport, 1500 North Military Highway Norfolk, Virginia 23502
Room Rate:
 $101 + tax 
Phone:
 757-466-8000
Jun 11, 2018 - Jun 12, 2018
Hampton Inn by Hilton St. Louis Downtown at the Gateway Arch, 333 Washington Avenue St. Louis, Missouri 63102
Cut Off Date: 
May 13, 2018
Sep 10, 2018 - Sep 11, 2018 
ICC Western Regional Office, 3060 Saturn Street, Suite 100
Brea, California 92821
To register, click the green button below. At the top of the page, click on the Class Schedule link, which will take you to the Learning Center calender. Look for the date of the class you'd like to register for, click on the link for that class, and you'll be taken to the registration page. If you encounter an issue, look to the top right of the page to confirm that you are signed into your myICC account.