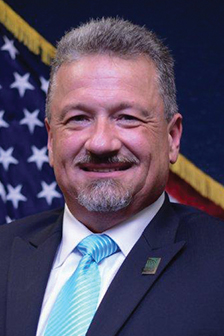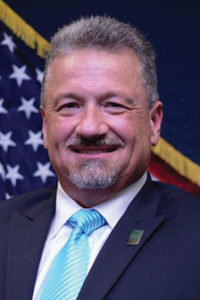 ---
Section E Director
Kris Bridges, MCP
Building Official
Martinsville, Virginia
Send Email
Before pursuing a career in the building code industry, Kris Bridges served in the U.S. Navy for 10 years. During this time, Bridges was involved in safety projects that helped develop his interest in furthering his code education. He attended Baker College and graduated Magna Cum Laude with an associate degree in code administration.
In 1995, Bridges began his career as a Property Maintenance and Amusement Device Inspector for Danville, Virginia, gaining valuable experience in inspecting and ensuring compliance and maintenance of property and amusement devices and after six years, he secured a position as a Combination Code Inspector in Martinsville, Virginia. In this position, Bridges investigated and advised multiple stakeholders on building safety issues.
Currently, Bridges is the Building Official and Zoning Administrator for the city of Martinsville. He is a Master Code Professional who maximizes the safety and integrity of buildings by uncovering and recommending effective remediation strategies for overt and latent issues.
Bridges holds Code Council 27 certifications including Certified Building Official, Combination Inspector, Commercial Combination Inspector, Commercial Building Plans Examiner, Commercial Energy Inspector, Commercial Energy Plans Examiner and Commercial Building Inspector. In addition, he was appointed to the Virginia Manufactured Housing Board by the governor, is Past President of the Virginia Building and Code Officials Association (VBCOA) and served two terms as ICC Region VII Treasurer.
Bridges has received multiple awards including the 2010 VBCOA President's Award; 2010 Martinsville Fire and Emergency Medical Service (EMS) Unit Citation for Exemplary Customer Service; 2011 Fire Safety Commendation, National Society Sons of the American Revolution; 2014 & 2015 ICC Region VII Chairman's Award; and 2015 VBCOA Meritorious Service Award.