Global Building Safety Dialogue on Learnings From Tragic Events: Changes made to codes and standards in the wake of disaster
Tuesday, September 13, 1:30 – 5 pm
Louisville Convention Center | Room M100/103
This Global Building Safety Dialogue is an exploration of whether responses to building failures are appropriate, and what should we be doing differently to improve the safety of our buildings for all.
The keynote address, by Gill Kernick, Transformation Director, ARUP University,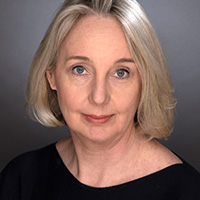 will look at how past disasters impacted the built environment, including the Grenfell Tower fire five years ago and the evolving response to more recent disasters like the residential high-rise collapse in Surfside, Florida, and will explore how effective responses have been at fixing the underlying problem(s).
This event will also include a Q & A, a Panel Discussion and Case Study featuring speakers below, and will conclude with Interactive Breakout Groups.

Sergio Ascunce

Nick Hill

Chris Ackerman

Philip Rizcallah