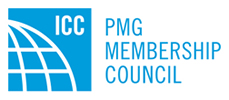 The PMG Membership Council is open to all ICC Members and serves the needs of PMG officials and industry professionals. The purpose of the Council is to advocate for concerns and issues that are of particular interest to plumbing, mechanical, fuel gas, pool and spa professionals.   As a Member of the Council, you'll have an opportunity to discuss issues that you face as a community and how ICC might best serve you.
If you're looking to get more involved in the plumbing, mechanical, fuel gas, and swimming pool community and influence the direction of ICC, enroll in the PMG Membership Council today. Simply fill out the enrollment form, and ICC will be in touch with more details. The Governing Committee serves to actively engage Members in discussions about priorities and opportunities for the direction of the Council.
Become a PMG Trainer for the Code Council
The Code Council is looking for PMG experts to become trainers for The Learning Center. If you're are a PMG expert with IPC and UPC experience who is  willing to help jurisdictions transition from another code to ours, apply here.
Upcoming Meeting
The PMG Membership Council meets on a bimonthly schedule.
The next meeting of the PMG Membership Council will be a hybrid meeting scheduled for Sunday September 19, 2021 at 9:30 a.m. ET.  There will be an in-person meeting at the ICC Annual Business Meeting and a virtual meeting using Webex. All PMGMC Members and other ICC members interested in the PMGMC are invited to participate.
If you would like to be added to the agenda or mailing list for future meetings and PMGMC updates, please contact Jim Cika at jcika@iccsafe.org.
For more information, see the meeting notice and agenda, which will be posted on the documents page prior to the meeting.
Events Calendar
Current Membership Council events.
2019 PMG Roundtable
The Code Council hosted a PMG Roundtable on April 27, 2019, in Albuquerque. N.M. See our wrap up of the event here..
PMG Videos
The PMG Membership Council is providing access to informative videos related to PMG activities.
High School Technical Training Program Toolkit
The High School Technical Training Program (HSTTP) is a flexible educational program that allows high schools or technical colleges to integrate trade curricula into its current curriculum to better provide students with a comprehensive knowledge of construction trades.  Learn more about the HSTTP toolkit.
Government Relations
Take a look at the Government Relations webpage to find useful information on PMG News, Adoptions, Federal, State, and Local activities, and educational material.
PMG Membership Council Partners
ABPA
ABPA is an organization whose members have a common interest in protecting drinking water from contamination through cross-connections and is a partner of the PMG Membership Council.
ACCA
ACCA helps contractors comply with building codes and is a partner of the PMG Membership Council.
PHTA
Dedicated to the safety of pools, hot tubs, and spas to consumers.  Partner of the PMG Membership Council.
PMI
Plumbing Manufacturers International (PMI) advocates for water-efficient products meeting high safety and performance standards.
SMACNA
To make a Technical Inquiry regarding a SMACNA Standard, please visit our PMG Membership Council partner website.
Governing Committee of the PMG Membership Council
Richard Clark, Chair, City of Colleyville, TX
Bill Funk, Vice Chair, Cecil County Government, MD
Ron Anderson, Georgia Plumbers Trade Association Inc., Stockbridge, GA
Paul Antoine, Mobile County, AL
Ronald Braun, City of Kirkland, WA
Mark Fasel, Viega LLC, Indianapolis, IN
Kenneth Gregory, Pentair, Washington, UT
Randy Lee, City of Decatur, AL
Chip O'Neil, Holdrite Inc., Poway, CA
John Sedine, Air Conditioning Contractors of America, Cedar Springs, MI
Mark Terzigni, Sheet Metal and Air-conditioning Contractors National Association, Chantilly, VA
Patrick Tomasino, State of Utah DFCM, Taylorsville, UT
Staff Liaison
Jim Cika, Director of PMG Resources, Government Relations (Southeast)
Staff Assistant Liaison
Gary Gauthier, Director of PMG Resources, Government Relations (Northeast)
Board Liaison
Alan Boswell, ICC Board of Directors
David Spencer, ICC Board of Directors
Questions about the Council? Contact Karla Higgs.