Standards Development Process
The Code Council adheres to openness and transparency in our Standards development process. All of our Standards committee meetings are open to the public. Any interested party can participate in committee meetings and can be considered by the committee for membership on any work-group that the committee creates.
For more information on the Standards Development Process, contact Karl Aittaniemi, Director – Standards Development.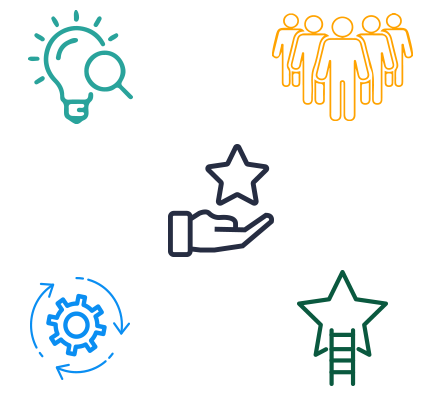 Primer on the Standards Development Process
View the Primer that provides information on the standards development process – specifically for stakeholders interested in getting involved in the Code Council's standards activities. Also see this 5 minute video that highlights the Code Council's work in this important area.
Standards Development Policy and Procedures and Forms
Download official ICC policies, procedures and forms for standards development and ICC staff standards opinions. See forms.
Webinar: Industry Standard Advances
Karl Aittaniemi, P.E., Director of Standards Development presented a webinar for our spring 2021 ICC Learn Live with a broad overview and explanation of International Code Council standards and the Code Council's standards developing process.
List of ICC Standards
The Code Council is very active in standards development. Many inquiries on the status of ICC Standards are routinely received by staff. Below is a current list of ANSI Approved ICC Standards. Also included are ICC Standards that are co-branded and/or co-developed with other ANSI Accredited SDOs. A great source for specific news on the standards under development is on the individual standard committee's webpage. Also look for regular updates published in the ICC Building Safety Journal.
ICC 300 – Standard on Bleachers, Folding and Telescopic Seating, and Grandstands (IS-BLE)
ICC 400 – Standard on the Design and Construction of Log Structures (IS-LOG)
ICC/NSSA 500 – Standard for the Design and Construction of Storm Shelters (IS-STM)
ICC 600 – Standard for Residential Construction in High Wind Regions (MHRRC)
ICC 700 – National Green Building Standard
ASABE/ICC 802 – Landscape Irrigation Sprinkler and Emitter Standard (IS-IEDC)
CSA B805/ICC 805 – Rainwater Harvesting Systems (IS-RCSDI)
ICC 900/SRCC 300 – Solar Thermal System Standard (IS-STSC)
ICC 901/SRCC 100 – Solar Thermal Collector Standard (IS-STSC)
ICC 902/PHTA 902/SRCC 400 – Solar Pool and Spa Heating System Standard (IS-STSC)
ICC 1100 – Standard for Spray-Applied Polyurethane Foam Plastic Insulation (IS-FPA)
ICC/MBI 1200 – Standard for Off-site Construction: Planning, Design, Fabrication and Assembly (IS-OSMC)
ICC/MBI 1205 – Standard for Off-site Construction: Inspection and Regulatory Compliance (IS-OSMC)
ICC A117.1 – Accessible and Useable Buildings and Facilities (ICC(AS A117))
RESNET/ICC 301 – Standard for the Calculation and Labeling of the Energy Performance of Low-Rise Residential Buildings Using an Energy Rating Index
RESNET/ACCA/ICC 310 – Standard for Grading the Installation of HVAC Systems
RESNET/ICC 380 – Standard for Testing Airtightness of Building Enclosures, Airtightness of Heating and Cooling Air Distribution Systems, and Airflow of Mechanical Ventilation Systems
RESNET/ICC 850 – Standard Calculation and Labeling of the Water Use Performance of One- and Two- Family Dwellings Using the Water Rating Index
New Standards Under Development
With Intent for ANSI Approval
ICC 605 – Standard for Residential Construction in Regions with Wildfire Hazard (IS-MHRRC)
ICC 610 – Standard for Residential Construction in Regions with Seismic Hazard (IS-MHRRC)
ICC 615 – Standard for Residential Construction in Regions with Tsunami Hazard (IS-MHRRC)
ICC 815 – Standard for Sizing Water Distribution, Sanitary Drainage and Vent Piping Systems (IS-SWDDV)
ICC 825 – Private Sewage Disposal Systems (IS-PSDS)
ICC 903/SRCC 500 – Solar Hot Water Storage Tank Standard (IS-STSC)
ICC/MBI 1210 – Standard for Mechanical, Electrical, Plumbing Systems, Energy Efficiency and Water Conservation in Off-site Construction (IS-OSMC)(IS-OSMEP)
ICC 1300 – Standard for the Vulnerability-Based Seismic Assessment and Retrofit of One- and Two-Family Dwellings (IS-RSARC)
RESNET/ICC 1450 – Remote Virtual Inspection for Energy and Water Performance in Buildings (IS-ERVI)
ASHRAE/ICC Standard 240, Evaluating Greenhouse Gas (GHG) and Carbon Emissions in Building Design, Construction, and Operations (IS-CBC)
Standards Development & Consensus Committees
Review information on the Code Council's Standards Committees and the development of ICC Standards, including development schedules, committee meeting minutes, Public Comments, Public Input Agendas, Committee Action Reports (CARs), draft documents, and committee lists. Please click button below.
ANSI Accreditation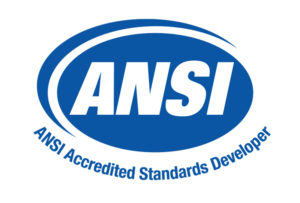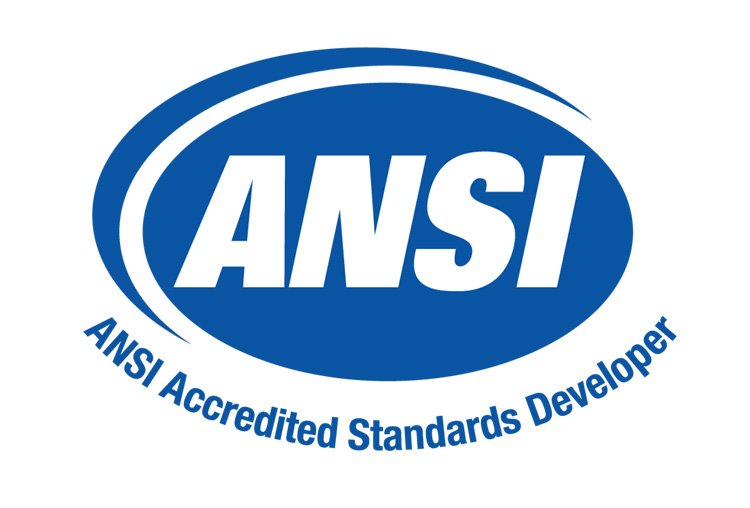 The International Code Council is accredited by the American National Standards Institute (ANSI) as a standards developing organization that adheres to ANSI's Essential Requirements for openness, balance, consensus and due process. Participation of the various stakeholders in an equitable, accessible and responsive environment is key in developing a consensus standard for recognition as an American National Standard.
The Code Council's experience as a structured platform upon which consensus is achieved from industry stakeholder input places the Code Council in an ideal position as a standards developer. The Code Council also has the capability to augment the resources of other SDO's seeking to develop standards for their respective industries. With the Code Council's global membership representing more than 38 countries, its reach touches upon individuals experienced in facets peripheral to the building industry. In other words, the Code Council can develop ANSI-approved standards that go beyond building codes.
The Code Council's Consensus Procedures used to develop ICC Standards were ANSI Approved in August 2021. As a standards developing organization this current version provides the Code Council with a streamlined method to develop Standards in a most time efficient manner.