Global Connections Day
Global Connections Day is a one-day conference held in conjunction with the International Code Council's Annual Business Meeting each year. Organized by the Code Council's Global Services department with support from the Global Membership Council, Global Connections Day provides an opportunity for members to connect with stakeholders from around the world to discuss specific topics in the area of building safety.
2019 Global Connections Day
The theme of Global Connections Day 2019 is Water: Safety, Efficiency, and Conservation. The event will be held on Wednesday, October 23, 2019 in Las Vegas, NV as part of the International Code Council Annual Conference. This year's workshop will feature interactive discussions among experts from around the world on our most precious natural resource. CEUs are available for participants. Registration is required and there is a $25 fee for the Global Luncheon. For more information and to register, click here.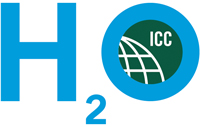 2018 Global Connections Day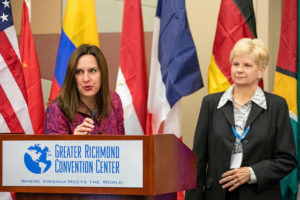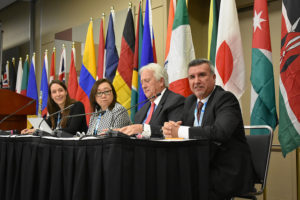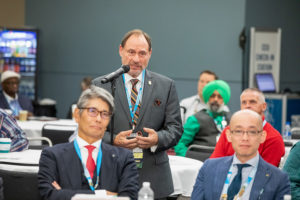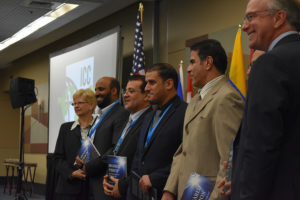 Photos from Global Connections Day 2018
The theme of Global Connections Day 2018 was Innovation in the World of Building Safety, and the conference drew more than 200 attendees from more than a dozen countries, including Australia, Canada, the Republic of Georgia, Japan, Jordan, Mexico, New Zealand, Nigeria, Qatar and Saudi Arabia. The keynote address was given by Teresa Cendrowska, ASTM International Vice President for Global Cooperation. The Global Award was awarded by the Global Membership Council to Chuck Ramani and Eng. Abdulhameed Almarzouqi.
2018 Global Connections Day Materials
Presentations:
* Keynote Address: Innovation and Standardization: Jointly Enhancing Safety
* Post-Earthquake Building Damage Assessment and New Technologies in Japan
* Innovative Solutions to Water Resource Challenges
* Developing State Regulations Not Available in an International Model Code
* Innovative Regulatory Practices in Low and Middle Income Countries (World Bank)
* Countermeasures for Earthquake Disaster & Local Government Efforts: Japan Study
* Innovation in the Construction Industry: Codes Standards and Enforcement Barriers and Challenges in Mexico (Please send an email to jzakreski@iccsafe.org to request a copy of this presentation)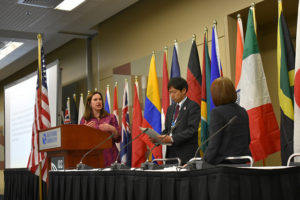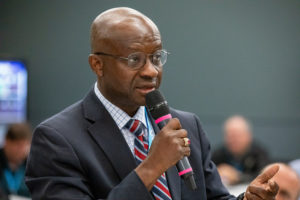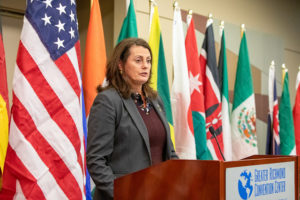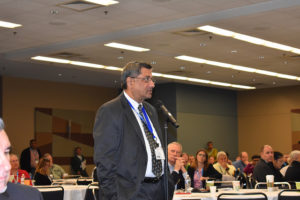 For more photos from Global Connections Day 2018, click here.
Agendas from prior Global Connections Days and Global Forums are available below.
Global Connections Day 2017: Building and Fire Codes, Fire Protection and Safety Around the World: Fire Regulation Solutions for Developing Countries
Global Connections Day 2016: Building Codes, Standards and Regulations and Climate Change: Sustainable Practices for a Changing World
Global Forum 2015: Earthquake Preparedness and Recovery within the Frame of Disaster Risk Reduction (DRR) in the World: Are Building Codes the Ultimate Solution?
Global Forum 2014: The Role of Building Codes in Disaster Risk Reduction (DRR): Mitigating the Disasterous Effects of Natural Hazards in Building Construction by Preventative Measures
Global Forum 2013: Private and Public Partnerships in the Development and Application of Building Regulations in the World
Global Forum 2012: Global Application of Building Codes as Disaster Risk Management Tools
Global Forum 2011
Global Forum 2010
Global Forum 2009