Customer Service
--- The International Code Council launched its customer service initiative and renewed its focus to provide "Extraordinary Service. Every Time." Through this initiative, the Code Council team will build upon its expertise to provide the highest quality assistance and improve the customer experience with a consistent approach to addressing the complex needs of our members and clients.
Testimonies from Code Council customers

"Paulette was exceptional. She talked me through the steps to renew my certification and membership and followed up with an email with clickable links."
"Outstanding help! Do not know how to explain. She worked our way through several problems. On a scale of 1 to 10, I would say a 15! "Great" just doesn't do it."
"From the minute Shanelle and I spoke everything has become so easy and back to normal. It was truly a pleasure getting help from her to fix my membership problems and the follow-up email back from you her was as promised. Truly, thank you very much."
Customer Service


BY THE NUMBERS

56+ hours of staff trainings/workshops

12 weeks training materials for teams leads to conduct regular customer service meetings

900+ emails from internal and external customers expressing appreciation for extraordinary customer service from Code Council staff
Great Customer Service Starts Within: From Code Council Staff
"Nikolay went out of his way to spend time with my team this morning to discuss some of the ways we can communicate better with technology so we can provide an outstanding customer service. He goes out of his way every day to be sure we have what we need to be successful. He's compassionate and understanding and most of all he's AMAZING at his job. We'd be lost without him. Thanks Nikolay!"
"Thanks, Marcia, for staying late and helping me with a walk-in customer who came in after my staff had left for the day. You ROCK!"
"When I contacted Karla and Brian in panic mode, they moved my request to the top of the list, prepared everything I needed. I feel very lucky to work for a company that has staff that works as a team and genuinely wants to help each other."
What is New?

myICC mobile app
Available for download on iOS and Android devices, this new mobile app helps members navigate more efficiently through Code Council resources. While on the go, members can use the app to access training, view credential and participate in forums.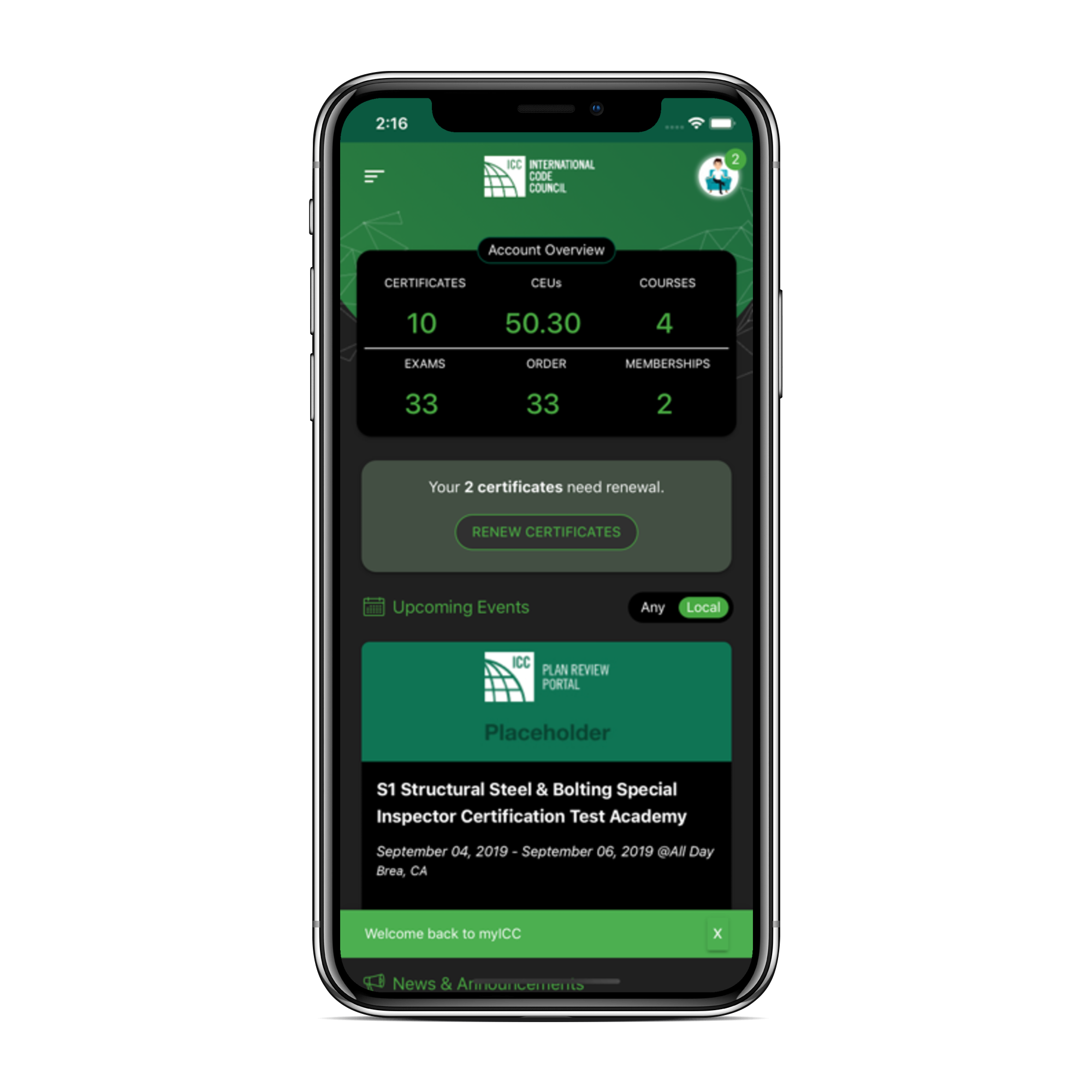 ICC-ES Customer Portal
The customer portal offers manufacturers a more efficient method for applying, tracking and paying for ICC-ES reports online.
Code Council Global Website
The multilingual global access website provides an introduction to the U.S. system of codes and standards and provides a context for introducing the Code Council family of solutions to stakeholders from around the world.
global.iccsafe.org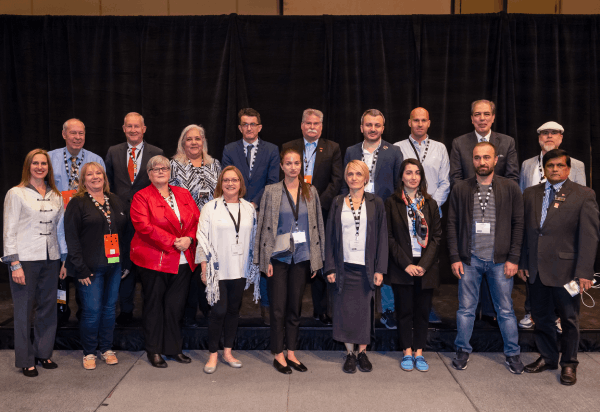 New Code Council Chapter Benefit
Website hosting service to enhance communications The Code Council partnered with KWSM, a premier digital marketing agency, to launch a modern website hosting service for chapters to update with their specific information and resources. Templates can be personalized, and KWSM also provides regular maintenance to the website and minor changes as needed.
Trainings
In 2019, Code Council trainings extended beyond the continental US including:

Guam

Puerto Rico

U.S. Virgin Islands

Saudi Arabia