Emerging Leaders Membership Council
November 1, 2021 l Robin Yochum sharpens focus on energy. Vice chair brings Nevada's energy efficiency vision to residential energy code committee. Read more.
October 18, 2021 l Bridget Herring on RECC Committee role. "A primary goal of our code is to keep marching forward in a way that allows builders to achieve a balance between initial costs and benefits." Read more.
August 13, 2021 l Chemeketa Community College alum achieves MCP status. "It was a goal I set for myself after becoming paralyzed, knowing that I would have to be patient with myself during the time I needed to spend relearning simple tasks that I use to take for granted." Read more.
August 13, 2021 l Governing Committee member discusses energy codes. "Energy codes, like other building codes, affect more than just occupants, they also affect the building industry at large. It's a privilege to have the opportunity to help steer that conversation." Read more.
August 13, 2021 l Alyssa Stone, 17, sees a future in codes. "Maybe I'll stay in Oregon; maybe I'll move out of state. I can see myself doing on-site inspections. I can make a career of that. And that's awesome." Read more.
July 15, 2021 l Competition builds interest in high schoolers to consider construction careers. Construction Industry Education Foundation opens young eyes to new options. Read more.
July 4, 2021 l Summer construction camp boosts girls' interest. Iowa provides program for girls ages 14 through 18 to explore career alternatives. Read more.
June 22, 2021 l ELMC's John Hudgison named to Chair of the Residential Energy Code Consensus Committee. Tampa's Chief Building Official selected to serve among 93 on one of two new energy code committees. Read more.
June 13, 2021 l Mentor guided the path for Emmanuel Mendoza Tabares to achieve MCP status. Bellevue, WA, combination building inspector set his sites high and achieved his goal. Read more.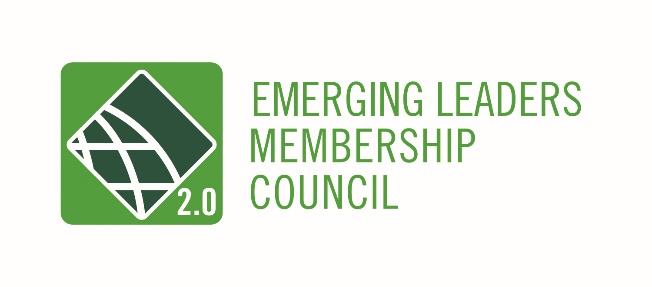 Emerging Leaders Membership Council
The ELMC is open to all ICC Members but is focused specifically on Members age 35 and under and/or those Members who have been in a codes enforcement-related profession for less than 10 years. If you're looking to network with peers, to learn how to become more involved in professional activities, and influence the direction of ICC will take in the future, enroll in the Emerging Leaders Membership Council today. Simply fill out the enrollment form, and ICC will be in touch with more details.
Events
Current Membership Council events.
Governing Committee of the ICC Emerging Leaders Membership Council
John 'JC' Hudgison, Chair, Tampa, FL
Kevin Gore, Vice Chair, West Chester Borough, PA
Cole Cloward, Secretary, Grand County, UT
Allison Cook, Past Chair, City of Arlington, VA
Jacinda Cheatham, Massillon, OH
Gregory Gilbert, Portland, ME
Cody Gunn, Perry, GA
J. Brett Hanes, Henry County, GA
Tyler Jennings, Richland, WA
Cecilia Muela, Geyserville, CA
Bonnie Muhigirwa, Aspen, CO
Staff Liaison
Richard Hauffe, Senior Regional Manager, Government Relations, International Code Council
Board Liaison
Benjamin Breadmore, ICC Board of Directors
Questions on the Council? Contact Karla Higgs.
Important Research to Emerging Leaders
There have been a number of studies and articles on mass retirements of code officials across the United States. That's a deep concern to all at ICC, and it is a fundamental reason the ELMC was created. The studies are available below for download.